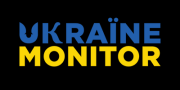 Ukraine Monitor presents the latest news concerning internal and external matters of Ukraine – a unique country where the interests of the East and the West clash almost every day.
Date: 16 December 2022 Author: Grzegorz Kuczyński
Russia Seeks to Prevent New Ukrainian Assault
A new Ukrainian ground assault is just a matter of time. The coming winter may provide Ukraine with more opportunities to retake land from Russia, with more matériel to be sent to the front. Concerns are mounting that Belarusian troops could join Russia's forces in Ukraine from the north. But it is just a bluff, according to the United States, NATO, and Ukraine. Ukraine has more efficient air defense systems to shoot down Russian drones and missiles.
SOURCE: GENERAL STAFF OF THE ARMED FORCES OF UKRAINE HTTPS://WWW.FACEBOOK.COM/PHOTO?FBID=482144814098602&SET=PCB.482146130765137
On December 14, Russia launched a failed drone assault on Kyiv. As a blizzard of Russian drone and missile strikes is damaging Ukraine, the country can strengthen its defense systems every single day. Since Washington is allegedly planning to deliver Patriot air defense missiles to Ukraine, Kyiv will benefit from more advanced and sophisticated weapons to protect the territory. Russian missile and drone attacks is the only advantage over Ukraine as Russian forces perform poorly on the ground. They stalled following successful Ukrainian assaults that pushed the Russians from Kharkiv and the right bank of the Dnieper River last summer and fall. Autumn rain, and resulting thick mud, have slowed the pace of battle and caused difficulties in moving military equipment. After Ukraine claimed Kherson and the western section of the region, both Russians and Ukrainians rushed to move their forces elsewhere along the front, notably to Donbas. Nothing has changed much there for the last two months. Battling mud and newly mobilized Russian reinforcements, Ukrainian forces are advancing slowly into occupied Luhansk. In the city of Bakhmut in the east, Russia continues to seize ground as it loses it elsewhere. Thus its forces are waging an intense campaign to dislodge Ukrainian troops from the city. Russia now focuses on "achieving the main goal, the liberation of Donbas," or the two regions of Luhansk and Donetsk, where many troops were transferred from Kherson. It is a futile attempt as efforts to seize Bakhmut might turn into lengthy bloodshed for Russia. Meanwhile, it appears that Ukraine may want to tie up as much of the enemy's forces and attention as possible in Donbas in order to carry out its next offensive quite elsewhere. Intensified artillery shelling in the Zaporizhzhya region suggests that it might soon see a Ukrainian assault. If this happens, Russian-controlled areas will be split in two, cutting off part of the Kherson region and Crimea, including supplies to these territories. A key objective for Kyiv in the region might be the southern city of Melitopol, strategically situated at the intersection of expressways and railway lines linking Russia to Crimea and Kherson. The Ukrainians already pursued a strategy of weakening Russian forces with artillery fire before launching a ground assault in Kherson. Geographical location is not to the Russian liking: there are neither rivers nor densely built-up areas as in Donbas. Fearing a Ukrainian assault within the next two months amid favorable weather conditions and poor performance of Russian troops, Moscow is making all possible efforts to delay such an offensive. Hence reports that Belarus' troops are on the move toward Ukraine. Their alleged strike on Volhynia is yet unlikely to crush Ukrainian defensive efforts. But this might be about involving the biggest Ukrainian battalion possible to distract it from the southern section of the front.
Support Us
If content prepared by Warsaw Institute team is useful for you, please support our actions. Donations from private persons are necessary for the continuation of our mission.
All texts published by the Warsaw Institute Foundation may be disseminated on the condition that their origin is credited. Images may not be used without permission.