Russia Monitor is a review of the most important events related to Russian internal and external security, as well as its foreign policies.
Volodin's Close Associate Gets a Job in Novatek
Tatyana Voronova, a senior official in the State Duma of the Russian Federation, has got a lucrative job in the private energy giant Novatek. Voronova has long been a protege of Vyacheslav Volodin, the speaker of the lower chamber of the Russian parliament. These two in the past worked together in the Kremlin.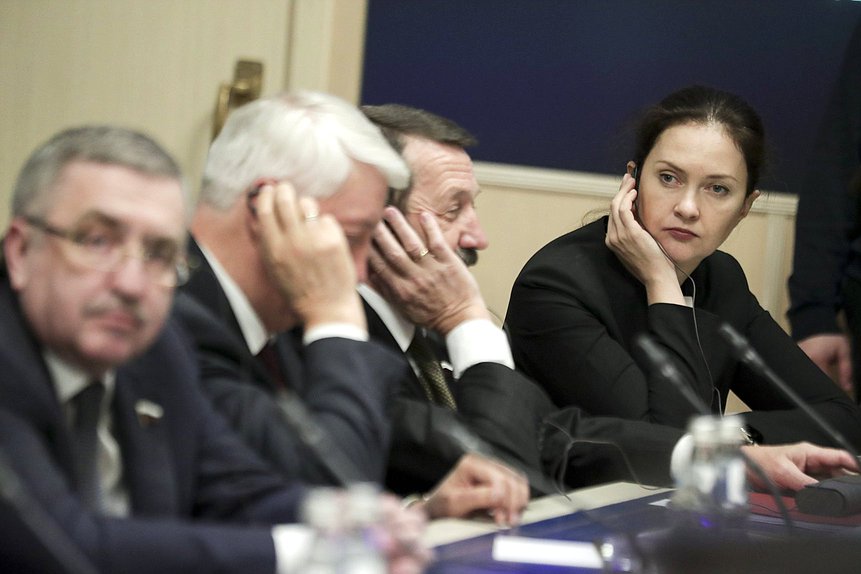 SOURCE: DUMA.GOV.RU
Tatyana Voronova got a job in the State Duma right after Volodin was appointed speaker of the chamber in 2016. She will be replaced by Igor Diveikin, first deputy chief of staff, according to Volodin, who personally informed about the reshuffle. The speaker of the State Duma said he had known Diveikin for ten years when they both worked for the government and the presidential administration. It is not known what position Voronova will take in Novatek, but she is more likely to have one in the board of directors rather than the management board. The latter involves people having wide experience in the gas sector. Before Voronova began working in the State Duma in October 2016 as chief of staff, he served as head of the president's domestic policy department for a year and a half. This is one of the most important positions for internal policy in the Kremlin. Tatyana Voronova, born in 1975, is a member of a group of young-generation officials who have made their careers under Vladimir Putin's leadership, owing them only to their loyalty to the Kremlin. Voronova began her political career in the regional parliament of Irkutsk Oblast. From 2005 to 2007, Voronova headed the youth section of Putin's ruling United Russia party and served as a lawmaker in 2007–2011. She then served in the presidential administration as the first deputy head of the domestic policy department in charge of a regional policy before heading the whole directorate in 2015. Perhaps Voronova's experience from that period is of key importance for Novatek. Also, this is about friendly ties with Volodin who, due to his hawkish views, is growing in importance among senior government officials as the Kremlin set a tight course.
Support Us
If content prepared by Warsaw Institute team is useful for you, please support our actions. Donations from private persons are necessary for the continuation of our mission.
All texts published by the Warsaw Institute Foundation may be disseminated on the condition that their origin is credited. Images may not be used without permission.