Russia Monitor is a review of the most important events related to Russian internal and external security, as well as its foreign policies.
Date: 12 May 2023 Author: Grzegorz Kuczyński
Victory Day (?) in Russia
Russia has seen the most scaled-back annual holiday marking the defeat of Nazi Germany in at least fifteen years. Many Victory Day events across the country were canceled or pared back because of security concerns and fears of Ukrainian strikes, and the annual military parade in Moscow was surprisingly modest. Moscow has felt bitterly disappointed with its lack of military success in Ukraine while fearing a looming Ukrainian assault.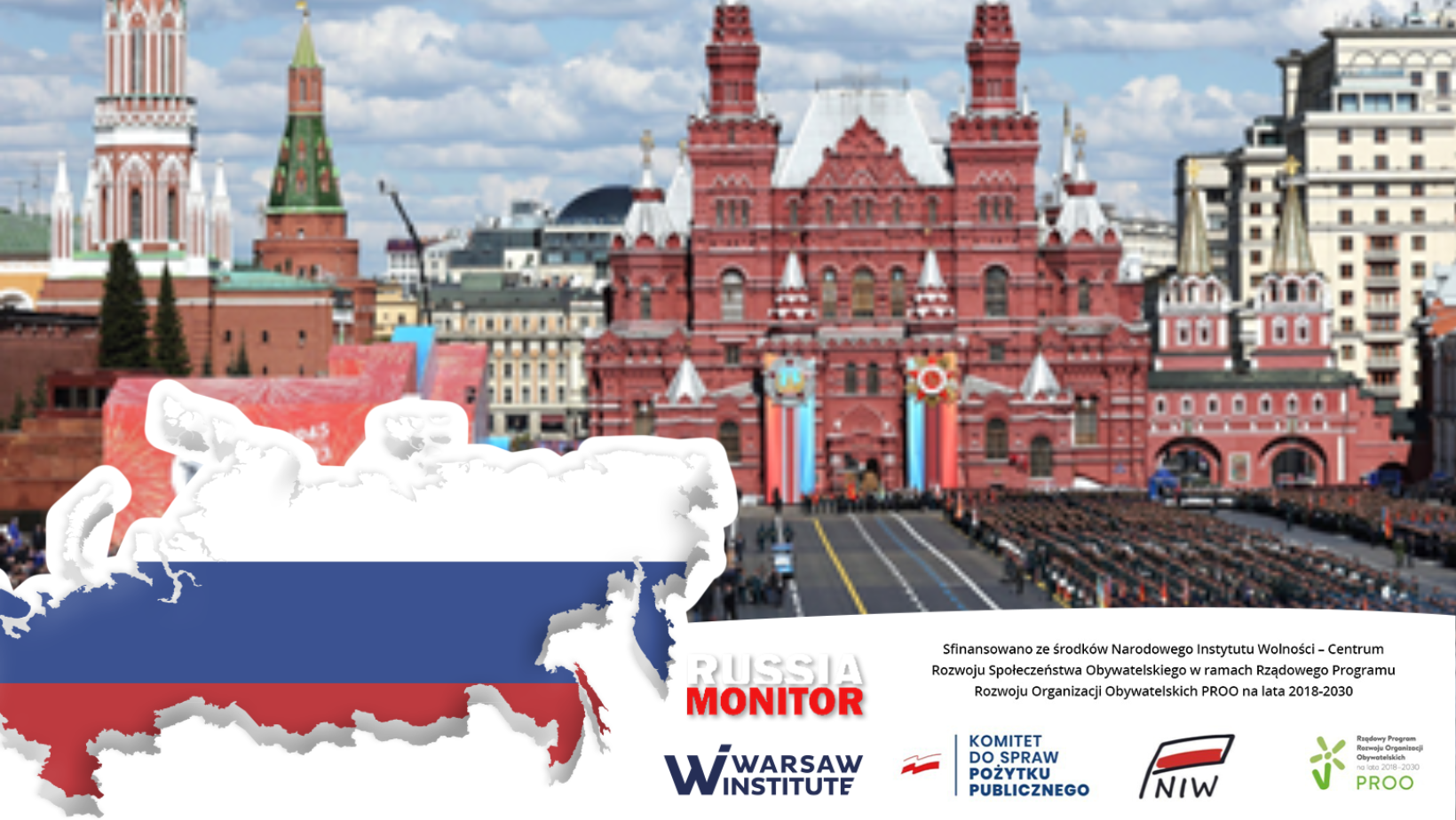 SOURCE: kremlin.ru
If it had not been for Russia, one would have turned a blind eye to a scaled-back public holiday. But it is not about the regime that is now waging its biggest war since 1945. Russia's scaled-down Victory Day military parade highlighted the country's depleted resources amid the Kremlin's aggression of Ukraine. The event, unusually, was twice as short as earlier and there was no fly-over of military jets. Perhaps the parade did not have any aviation for security concerns––on May 3, a drone incident occurred near the Kremlin, sparking a wave of fear in Russia. The parade marking the Soviet triumph over Nazi Germany this year was shorter and pared back from usual. Only 8,000 troops marched in Red Square this year. The slimmed-down parade showed just a few pieces of military hardware. No tanks, armored vehicles, self-propelled howitzers, or artillery rolled across Red Square this year. The parade saw Yars, S-400, and Iskander-M missile systems pass through the Red Square, but there was not enough. Russia showed its citizens and the whole world that despite being one of the world's top three military powers, it is not capable of providing a sufficient amount of military hardware for propaganda reasons while being at war with a far weaker enemy, at least theoretically. It was hardly Victory Day for Russia. Comparing the war that Russia is now waging against Ukraine and the West to the Russian defeat of Nazi Germany, Putin sought to convince the world he would defeat Zelensky just as Stalin defeated Hitler back in 1945. The parade, which lacked the display of armor this year, could hardly convince anyone Russia was poised to win its war in Ukraine.
Support Us
If content prepared by Warsaw Institute team is useful for you, please support our actions. Donations from private persons are necessary for the continuation of our mission.
All texts published by the Warsaw Institute Foundation may be disseminated on the condition that their origin is credited. Images may not be used without permission.