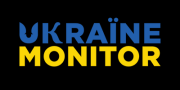 Ukraine Monitor presents the latest news concerning internal and external matters of Ukraine – a unique country where the interests of the East and the West clash almost every day.
Date: 18 January 2023 Author: Grzegorz Kuczyński
Ukraine Revokes Citizenship of Four Pro-Russian Lawmakers
Top Russian-leaning Ukrainian politicians have had their citizenship and deputy powers revoked in a government crackdown on lawmakers and other notable figures suspected of treason.
SOURCE: Meeting with Marianna Voloshina and Yekaterina Kornelyuk • President of Russia (kremlin.ru)
The Ukrainian parliament has stripped five members of the Verkhovna Rada––Viktor Medvedchuk, Taras Kozak, Andriy Derkach, Renat Kuzmin and Andriy Aksyonov––of the deputy powers. Only the last of them voluntarily revoked his seat while others were stripped of them. Before, the Ukrainian president had announced his revocation of the citizenship of four Ukrainian lawmakers suspected of treason. Based on materials prepared by Ukraine's security and state migration services and in accordance with the constitution, "I have decided to terminate the citizenship of four persons," Zelensky said back on January 11. A leading figure here is Viktor Medvedchuk, a close Putin ally and former leader of the Opposition Platform – For Life party, which is currently banned in Ukraine back in June 2022. Medvedchuk was detained by Ukraine's SBU and then charged with treason. The Ukrainian tycoon was captured by Ukraine's special services, after fleeing home arrest when Russia invaded in February 2022. He then asked Russian authorities to be swapped for Ukrainian prisoners of war and Mariupol residents held by the Russians. Medvedchuk was under arrest and facing investigation over possible high treason on accusations of cooperating with Russia over coal supplies from rebel-controlled territories of the Donbas region. Ukraine's authorities said the fugitive oligarch––through his intense contacts with Russia––undermined Ukraine's economic security in 2014–2015. Medvedchuk was one of many prisoners handed over to Russia in September 2022 in exchange for Ukrainian imprisoned soldiers. Kozak, Kuzmin, and Derkach left Ukraine after Russia invaded the country. Their whereabouts are currently unknown. Kozak––a former member of the parliament committee on finance, taxation, and customs policy––was the listed owner of a few Ukrainian TV channels, notably News One, ZIK, and 112 Ukraine. The channels were sanctioned in 2021 while the Russian-leaning businessman and politician was accused by the SBU of being financed by Moscow. Another to be blacklisted, Kuzmin "placed propaganda materials to the detriment of Ukraine" in the media on the eve of the Russian invasion of Ukraine. The others to lose their Ukrainian citizenship include Andriy Derkach—an alleged Russian agent and wealthy former member of the Ukraine parliament. In December 2022, he was blacklisted by the United States for allegedly meddling in the U.S. presidential election. U.S. intelligence outlets believe him to work for the FSB.
Support Us
If content prepared by Warsaw Institute team is useful for you, please support our actions. Donations from private persons are necessary for the continuation of our mission.
All texts published by the Warsaw Institute Foundation may be disseminated on the condition that their origin is credited. Images may not be used without permission.