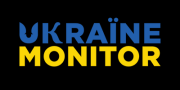 Ukraine Monitor presents the latest news concerning internal and external matters of Ukraine – a unique country where the interests of the East and the West clash almost every day.
Date: 12 January 2023 Author: Grzegorz Kuczyński
Ukraine Continues Crackdown on Russian-Linked Orthodox Church
Ukraine is now clamping down on Orthodox Church linked to Moscow. Kyiv refused the Russian-controlled church's lease on the part of the Kyiv Pechersk Lavra. The independent Orthodox Church of Ukraine held a Christmas service at the Kyiv Pechersk Lavra. This could be another step towards curbing the influence of churches affiliated to Moscow.
SOURCE: СБУ проводить безпекові заходи на об'єктах УПЦ (МП) у трьох областях України (ssu.gov.ua)
The independent Orthodox Church of Ukraine on January 7 held a Christmas service at the Kyiv Pechersk Lavra, Ukraine's main Orthodox monastery, for the first time. On January 6, the Orthodox Church of Ukraine received a special permit from the government to hold a Christmas service at the Lavra's Dormition Cathedral on January 7. The Russian-controlled church's lease on a part of the Kyiv Pechersk Lavra expired on January 1, and the Ukrainian government decided not to extend the lease. The UCP leased the church's premises from the Ukrainian state. After the demise of the Soviet Union, the Ukrainian Orthodox Church was canonically linked to the Moscow Patriarchate. In May 2022 the UOC-MP removed all mentions of the Moscow Patriarchate from its statute. However, many priests are still linked to the Russian Church that backs the Russian invasion of Ukraine. In November 2022 Ukraine's Security Service (SBU) conducted a counterintelligence operation at Kyiv's Pechersk Lavra and other locations of the UOC to counter alleged "subversive activities of the Russian special services in Ukraine. The Moscow-linked Orthodox Church was denied the privilege of leasing Kyiv's Pechersk Lavra, which is just a new chapter in a political fuss that has been on in Ukraine since 2019 when the OCU was recognized by the Ecumenical Patriarchate of Constantinople as fully independent from Russia, a major diplomatic achievement for Kyiv and a blow to Russian soft power. The Ukrainian government completed the process of transferring control of parts of the Kyiv Pechersk Lavra, which many in Russia saw as an act of betrayal. Indeed, since the Russian invasion of Ukrainian, the whole process sped up.
Support Us
If content prepared by Warsaw Institute team is useful for you, please support our actions. Donations from private persons are necessary for the continuation of our mission.
All texts published by the Warsaw Institute Foundation may be disseminated on the condition that their origin is credited. Images may not be used without permission.