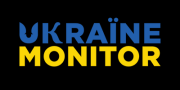 Ukraine Monitor presents the latest news concerning internal and external matters of Ukraine – a unique country where the interests of the East and the West clash almost every day.
Date: 21 September 2022 Author: Grzegorz Kuczyński
What Putin's Partial Mobilization In Russia Means For Ukraine
Russian President Vladimir Putin on Wednesday announced a partial military mobilization in Russia. He also expressed support for staged referendums that would allow the annexation of occupied Ukrainian territory. The Russian leader has thus admitted defeat in Ukraine. What he labeled as a "special military operation" has turned into an all-out war while Russian efforts to claim four regions that Moscow has not captured fully are nothing but a frantic attempt to restore control.
SOURCE: мультимедиа.минобороны.рф/
One more thing was evident in Putin's televised speech, broadcast this Wednesday. The Russian leader said the main goal of the campaign remained "the liberation" of the entire territory of Donetsk and Luhansk regions. Russia was no longer requesting Ukraine be "denazified" or "demilitarized," with a Kremlin-controlled government to be installed in Kyiv. Moscow seems to have comprehended it could seize just some swathes of Ukrainian territory as back in 2014. This might not be easy, which is why Putin declared a partial mobilisation. Interestingly, the Russian leader spoke of "partial" mobilization. The Kremlin indeed misjudged its forces and those of Ukraine, believing volunteers and mercenaries would be enough to tip the scale. Not only was Russia doomed to failure in the whole war, but it was unable to seize the whole Donbas while there was a threat of being defeated. Russian top military brass must have comprehended it earlier, but it was only after a failed operation in Kharkiv that Vladimir Putin became bitterly aware of that. Some 300,000 reservists are to be called up for partial mobilization, according to Defense Minister Sergei Shoigu. But will this be enough? First, mobilizing even half of this number would be considered a success. Secondly, these troops will not be sent to the front until autumn or winter. Putin's mobilisation plans thwart Ukraine's war strategies on the front. A real game-changer would be to formally annex swathes of occupied territories. The Kremlin could then say fighting takes place in Russia while military personnel is regular conscripts. Furthermore, Moscow could dispatch more conscripts to the front as it is now prohibited to send such troops abroad. Politically, "sham referendums" could matter most to the authorities in Kyiv. Russian-backed separatists will hold referendums on joining Russia between September 23-27. Neither Western nations nor Ukraine will recognize them. The U.S. and the EU have announced new sanctions on Russia. Kyiv made it clear: any efforts like that would ditch any peace talks in the future. When deciding to annex swathes of Ukrainian territory, Putin has opted for a long-lasting all-out war that requires more personnel, partially mobilized for now. The Kremlin assumes that this will be enough, because the energy crisis in Europe caused by Russia's policies plus even stronger, after the annexation of part of Ukraine, threats to use nuclear weapons will eventually force the West to soften its policy toward Moscow and seek other solutions, including through pressure on Ukraine. Putin's televised speech has so far backfired, though. The Western response has been uniform and firm––perhaps Kyiv will receive more weapons amid escalating threats from Russia.
Support Us
If content prepared by Warsaw Institute team is useful for you, please support our actions. Donations from private persons are necessary for the continuation of our mission.
All texts published by the Warsaw Institute Foundation may be disseminated on the condition that their origin is credited. Images may not be used without permission.