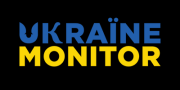 Ukraine Monitor presents the latest news concerning internal and external matters of Ukraine – a unique country where the interests of the East and the West clash almost every day.
Date: 10 January 2023 Author: Grzegorz Kuczyński
Belarus Could Be Used As Staging Post by Moscow for New Offensive
Additional Russian troops arrive in Belarus while signs are that Lukashenko's regime could enter the Russian invasion of Ukraine. Officials in Kyiv have warned for months that neighboring Belarus could join Russian forces and serve again as a launching pad for a new attack.
SOURCE: Посещение общевойскового полигона Обуз-Лесновский в Брестской области | Официальный интернет-портал Президента Республики Беларусь (president.gov.by)
A Belarusian opposition leader says Belarusian authorities may soon begin a mobilization to provide military assistance to Russia in its war against Ukraine. Pavel Latushka, who is based in Warsaw, was quoted on January 7 as saying almost everything is ready for mobilization. Citing sources in Minsk, Latushka claimed in an interview with German media that most of the employees of the internal affairs organizations have been forced to surrender their passports, barring them from leaving the country in the event of a mobilization. Belarusian doctors have begun to receive "mobilization notices" that ban them from leaving the country, according to some reports. There are also reports of upticks in the number of Russian military equipment and personnel being dispatched to Belarus. About 800 Russian soldiers arrived in Orsha or Vitebsk inside train cars, Belaruski Hayun, a group of activists that record the movement of troops within Belarus, said in a Telegram post on January 5. According to the group, more trains carrying Russian military hardware arrive in the city of Baranovichi in western Belarus. Lukashenko on January 5 visited the military base and training area where Russian forces are stationed alongside his country's troops. Another echelon of Russian military personnel consisting of 700-800 people arrived in Belarus late on January 7, according to Belaruski Hayun. Russia and Belarus have beefed up their joint military grouping in Belarus with weapons, soldiers, and specialized equipment, and plan to hold joint aviation drills, Reuters said on January 5, citing the Belarusian defense ministry. As of December 2022, some 10,200 Russian troops were stationed in Belarus. This is not sufficient to launch a new ground invasion of Ukraine. If the increase is reported in Russian military personnel and equipment in Belarus, perhaps Russia will indeed use Belarus as a launching pad for a new ground assault on Ukraine. Whether it is to target Kyiv or Volhynia is unknown––but the core goal is to distract Ukrainian forces from the key front line in the south and Donbas.
Support Us
If content prepared by Warsaw Institute team is useful for you, please support our actions. Donations from private persons are necessary for the continuation of our mission.
All texts published by the Warsaw Institute Foundation may be disseminated on the condition that their origin is credited. Images may not be used without permission.