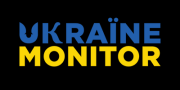 Ukraine Monitor presents the latest news concerning internal and external matters of Ukraine – a unique country where the interests of the East and the West clash almost every day.
Date: 16 May 2023 Author: Grzegorz Kuczyński
Ukraine Hails Offensive Success Near Bakhmut
After a months-long defensive operation, Ukraine launched an operation to retake Bakhmut–– much to a surprise to Russian forces that believed to seize the eastern Ukrainian city within days. Bakhmut had been in a Russian grip from the north and south while Ukrainian forces tried to repel the enemy in the west, with just one supply line. The recent attack again took the Russians by surprise.
SOURCE: FACEBOOK GENERAL STAFF OF THE ARMED FORCES OF UKRAINE
Ukraine on May 11 began a series of local counterattacks, targeting Russian positions between Bohdanivka and Berkhivka northwest of Bakhmut. Russian milbloggers back then reported the beginning of a much-awaited Ukrainian counteroffensive. Russian Ministry of Defense spokesman Igor Konashenkov on May 12 informed that troops in one area had fallen back to regroup in more favorable positions near the Berkhivka reservoir northwest of Bakhmut. Konashenkov said Ukraine had launched an assault north of Bakhmut with more than 1,000 troops and up to 40 tanks. Ukrainian troops had advanced the day before in the Soledar direction "along the entire line of contact" with a length of more than 95 kilometers. As of May 13, Ukrainian forces had retaken some seventeen square kilometers of Russian-held territory. Ukrainian troops were gradually making advances in two directions on the outskirts of Bakhmut, seeking to surround the enemy from the north and south. On May 14 Ukrainian forces captured more than ten enemy positions in the north and south of Bakhmut and cleared a large area of forest near Ivanivske. Ukrainian troops also managed to repel Russia's 72nd Separate Motor-rifle Brigade that had abandoned positions on the southwestern outskirts of Bakhmut. "The advance of our troops along the Bakhmut direction is the first success of offensive actions in the defense of Bakhmut," Colonel General Oleksandr Syrskyi, Commander of Ground Forces, said in a statement posted in the morning of May 15. The first three days of the Ukrainian counterattack near Bakhmut produced the biggest gains for Ukraine in six months. There also are reports of Ukrainian advances to the south, suggesting a coordinated push by Kyiv to encircle Russian forces and Wagner Group mercenaries in Bakhmut and Soledar. Effective offensive moves both north and south of Bakhmut could mean the beginning of a large offensive. A new Ukrainian counterattack forces Russia to call more troops from elsewhere along the front, where an offensive is poised to take place.
Support Us
If content prepared by Warsaw Institute team is useful for you, please support our actions. Donations from private persons are necessary for the continuation of our mission.
All texts published by the Warsaw Institute Foundation may be disseminated on the condition that their origin is credited. Images may not be used without permission.