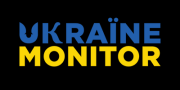 Ukraine Monitor presents the latest news concerning internal and external matters of Ukraine – a unique country where the interests of the East and the West clash almost every day.
Date: 27 March 2023 Author: Grzegorz Kuczyński
Bakhmut: A Russian Trap. Part 2
It has been seven months into the battle of Bakhmut, where Russian forces have suffered significant losses and made no progress. Yevgeny Prigozhin, the combative boss of Russia's Wagner private military group, had hoped seizing the Ukrainian city of Bakhmut would bring him a moment of glory but now believes his mercenaries are no longer capable of capturing Bakhmut. Perhaps this is where Russia is poised to suffer a heavy defeat in a Ukrainian counteroffensive campaign. But this is exactly what happens when military strategies give way to political calculations.
SOURCE: FACEBOOK GENERAL STAFF OF THE ARMED FORCES OF UKRAINE
Russian troops first attempted to recapture Bakhmut in early August but were pushed back. In January, the Russians captured the salt-mining town of Soledar just a few kilometers north of Bakhmut. This did not affect the battle of Bakhmut. On March 17, Oleksiy Danilov, the secretary of Ukraine's National Security and Defense Council, said that for Kyiv, Bakhmut remains "a very important fortress," and that military leaders favor continuing and further strengthening the defense of the city. Russian forces have steadily advanced, trying to encircle Bakhmut. The commander of Ukrainian ground forces, General Oleksandr Syrsky, says his forces will continue to resist. Russian forces depleted much of their personnel and resources near Bakhmut. Western intelligence estimates Russia's losses in the battles for the city of Bakhmut since last May at 20,000-30,000 soldiers, mostly Wagner Group mercenaries. The ratio is 1 to 3 killed in Bakmut––or even more. Russia has lost at least five soldiers for every Ukrainian soldier killed in Bakhmut, according to Western intelligence agencies. Ukrainian and Russian forces have been fighting in the Bakhmut area since August 2022. Ukrainian forces outside the battered eastern city of Bakhmut are managing to keep Russian units at bay so ammunition, food, equipment, and medicine can be delivered to defenders. Services are also managing to take the wounded out of the city. Ukrainian soldiers occupy some western districts of the city; they have destroyed major bridges at the Bakhmutka River that cross southwards through a strip of land up to 200–800 meters wide. Ukrainian troops prioritize the AZOM metallurgical plant in the northwest of the city. After a grueling months-long assault, Wagner Group mercenaries are not capable of crossing the Bakhmutka River. Instead, they give way to regular Russian troops. Wagner mercenaries lack the ability to make a tactical advance, thus they have launched an assault on towns north and northwest of the city––far easier to capture. Meanwhile, a major supply route runs south of the city, where Ukrainian forces launched a counter-offensive operation and secured communications lines with other regions of the country. A Ukrainian withdrawal from Bakhmut would not translate into a rapid Russian offensive. The second defense line goes along the Donets-Donbas channel. Heavy shelling of Bakhmut halted reinforcements to the southern front, or an area along the Dnieper River and then the Zaporizhzhia province, stretched latitudinally. Russia lacks both personnel and materiel. Ukrainian forces will more likely push towards Zaporizhzhia, where a major offensive might begin.
Support Us
If content prepared by Warsaw Institute team is useful for you, please support our actions. Donations from private persons are necessary for the continuation of our mission.
All texts published by the Warsaw Institute Foundation may be disseminated on the condition that their origin is credited. Images may not be used without permission.