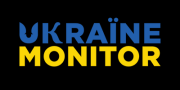 Ukraine Monitor presents the latest news concerning internal and external matters of Ukraine – a unique country where the interests of the East and the West clash almost every day.
Bakhmut: A Russian Trap. Part 1
Many believed in mid-March the fate of Bakhmut was sealed, with the city doomed to fall. Yet after Ukrainian forces pulled out of the city's east and safeguarded supply lines south of Bakhmut, Russia is unlikely to capture it for a long time now. Moscow seems to have understood this and thus Russian forces reduced the intensity of their assaults as they move troops elsewhere.
SOURCE: FACEBOOK GENERAL STAFF OF THE ARMED FORCES OF UKRAINE
The battle of Bakhmut is now a political and military defeat for Russia–– at Moscow's request. The struggle for Bakhmut has become more of a matter of honor than a strategic objective for the Kremlin. It ended up in nothing, which corroborates the weakness of Russian military strategists. As reported in late March, the pace of operations slowed along critical sectors of the front in Bakhmut as those moved elsewhere. Much yet abruptly changed within a few days. The report said on March 9 and 10 that Russia eventually captured Bakhmut and entered the city. That turned out to be fake news. Ukrainian forces withdrew away from the eastern part of the city to reinforce positions at Bakhmut, with its defense line stretching at the Bakhmutka River. Meanwhile, Ukraine regrouped its forces near Bakhmut–– consequently, airborne and National Guard troops gave way to special unit members. Before, mechanized brigades had been deployed to Bakhmut while those that are now nearby are military intelligence units, including those destined for street fighting. Kyiv seeks to keep Russian forces in Bakhmut as long as possible. Special unit members are not necessary for a Ukrainian counter-offensive yet they can halt Russian attacks in the war-ravaged town, at least for some time. Ukrainian forces launched a counter-attack to relieve pressure on the threatened H-32 supply route some 15 km west of the settlement of Chasiv Yar. Ukrainian troops set the pace for the battle of Bakhmut while the Russian military got caught in the trap in the strategically important city they had believed a few months before.
Support Us
If content prepared by Warsaw Institute team is useful for you, please support our actions. Donations from private persons are necessary for the continuation of our mission.
All texts published by the Warsaw Institute Foundation may be disseminated on the condition that their origin is credited. Images may not be used without permission.