U.S. Stratofortress Jets Perform a Simulated Attack on Russia's Baltic Fleet
U.S. Air Force B-52 bomber jets have recently arrived in Europe, at least a pair of which approached the Baltic Sea region while flying from its home base in Louisiana to the British base in Fairford. They first appeared in the region in 2017, with one of B-52 Stratofortress aircraft performing a simulated attack on military facilities in the Russian region of Kaliningrad. This coincided with the official launch of a new set of S-400 air defense system in the Russian exclave.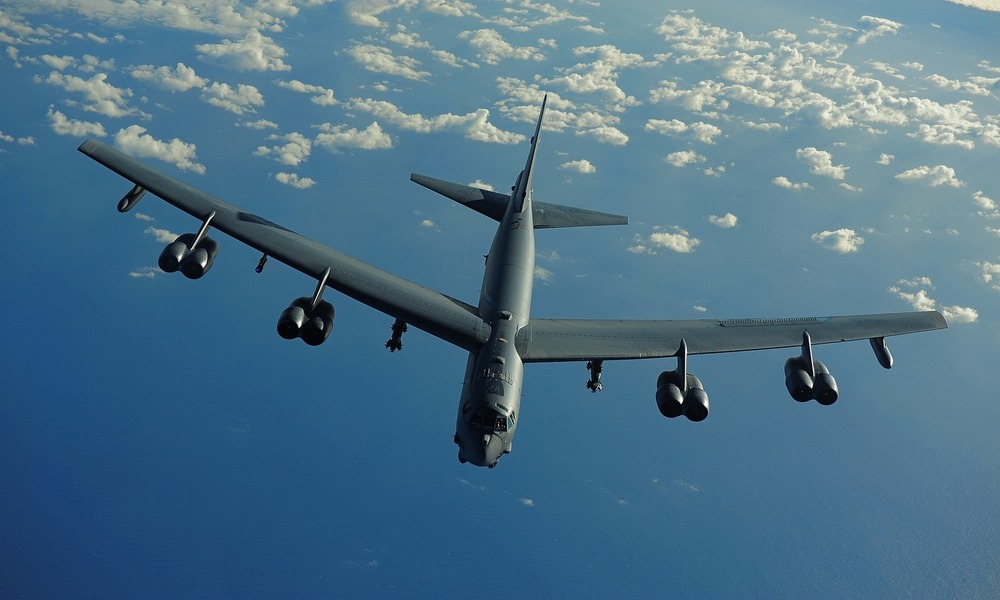 SOURCE: WIKIMEDIA.ORG
As reported, up to eight U.S. B-52 strategic bombers began touching down at RAF Fairford on March 14. Deploying B-52H jets in the United Kingdom is part of the Operation Atlantic Resolve campaign aimed at showing U.S. commitment to its allies concerned with Moscow's ever-growing aggressiveness. The first U.S. bomber traveling to Fairford headed to the Baltic Sea, though, while another jet performed the same operation on March 15. Also, a B-52H Stratofortress plane conducted a mock attack on a Russian naval base. The aircraft approached Russia's border closer than 160 kilometers. The "strike" occurred on the same day the Baltic Fleet announced that a new set of the S-400 Triumf defense missile system, which was offered to the Fleet at the beginning of March, had entered combat service. It was preceded by a ceremony held in the anti-aircraft rocket regiment. No details on the S-400 dislocation were provided, though. Russian Defense Ministry confirmed on March 16 that a U.S. bomber flew over the Baltic Sea.
The B-52H aircraft belongs to the 2nd Bomb Wing of Barksdale Air Force Base in Louisiana. U.S. Stratofortress jets are rarely to be expected in the post-Cold War Europe; Fairford was the U.S. Air Force's forward station for them when they attacked targets in Iraq in 2003, Yugoslavia in 1999 and during the Gulf War in 1991. The bombers are supposed to operate in Europe and the North Atlantic due to an increased presence of Russian naval vessels and aircraft; they will take part in military drills held jointly with the local U.S. forces and NATO allies. The B-52 bomber jet is one of the U.S. oldest aircraft models still in service: Stratofortress jets have participated in all armed conflicts that involved the United States since the war in Vietnam. The current modified version of the B-52 is intended for long-range low-level flights and conventional air strikes. They can be outfitted with ballistic and maneuvering missiles, also equipped with nuclear warheads.
All texts published by the Warsaw Institute Foundation may be disseminated on the condition that their origin is credited. Images may not be used without permission.