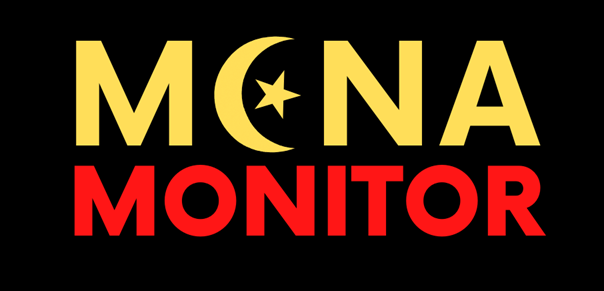 MENA Monitor focuses on the Middle East and North Africa region, analyzing the most important events happening in the area stretching from Morocco to Iran, their consequences for neighboring countries and their impact on the world's situation.
Date: 3 February 2022  Author: Michał Przygoda
Tunisia. Deepening Socio-Political Crisis
Following a series of socio-political protests in 2011, Tunisia introduced a democratic system, which had been preceded by the departure of the then President, Zine El Abidine Ben Ali. At the time, few suspected that a decade later the opposite would occur and democracy would be threatened. The actions led by President Kais Saied pose a serious jeopardy to the democracy that Tunisians fought for ten years ago.
SOURCE: FLICKR
July 25, 2021 saw the suspension of parliament and the dismissal of Prime Minister Hisham Meshishi by the Tunisian President, who assumed all powers of the executive. A day later, bans on travelling between cities and gatherings of more than three people, as well as a curfew were introduced[1]. All the decisions were approved by part of the society, which is fatigued with the deepening economic crisis, unemployment, as well as helplessness of the administration in taking decisions during the COVID-19 virus pandemic.
Political parties and civil society groups continue to reject President Kais Saied's monopoly on power, demanding the right to decide their country's future amid a deteriorating socio-economic situation. Hundreds of Tunisians gathered in the capital on Friday last week to mark the 11th anniversary of the uprising that impeached former President Zine El Abidine Ben Ali, therefore defying a ban on public gatherings imposed by the government to counter the rapid spread of the COVID-19 pandemic.
The President claims that his actions are driven by the extreme ineffectiveness of the government, which is exacerbating the socio-economic crisis, as well as by the numerous protests that have clearly illustrated the public's attitude towards the government. The society is divided, 27% do not see any positive aspects of the introduction of democracy, which gives the President great room for imposing further restrictions. However, there is a large group of people who recognize a clear threat to democracy and human rights, therefore, they take to the streets in large numbers to openly express their opposition to President's dictatorial tendencies[2].
Tunisian society is divided. Some protests show great support for President's decisions, highlighting the problems the country faces due to years of government negligence. On the other hand, protesters are demanding the dismissal of President Kais Saied, calling for the country's constitution to be respected[3]. Last year, it seemed that the number of gatherings in support of the President and those against his actions were comparable. Currently, only protests in opposition to Saied's policies are observed. President's measures were called "a flagrant coup against democratic legitimacy"[4].
Ridha Belhaj – a lawyer and member of the campaign's executive committee – said the widespread rejection of Saied's decision, the heavy presence of security forces and the violent methods used against protesters will mark a "turning point". "A large opposition front will come into being to fight this authoritarian drift, especially as the economic and social crisis deepens, increasingly isolating Kais Saied" – said Belhaj.
In the past few days, Citizens Against the Coup launched preliminary talks with various parties with the goal to build a political front. Its proposed plan consists of returning to constitutional rule and is premised on restarting parliament's activity – even if only on a temporary basis. That would in turn enable it to undertake political reforms such as changing the parliamentary electoral law, establishing a constitutional court, and preparing new elections – Belhaj explained. Simultaneously, he continued, a national debate with all the relevant forces in Tunisian society should be opened to discuss the much-needed economic and social reforms[5].
[1] https://www.pism.pl/publikacje/kryzys-demokracji-w-tunezji [Retrieved: January 29, 2022.].
[2] Ibidem
[3] https://www.euronews.com/2021/09/27/hundreds-rally-in-tunis-to-protest-president-saied-s-power-grab [Retrieved: January 29, 2022.].
[4] https://www.aljazeera.com/news/2022/1/5/tunisias-ugtt-union-criticises-presidents-roadmap-out-of-crisis [Retrieved: January 29, 2022.].
[5] https://www.aljazeera.com/news/2022/1/16/tunisia-between-untenable-status-quo-and-uncertain-future [Retrieved: January 29, 2022.].
Support Us
If content prepared by Warsaw Institute team is useful for you, please support our actions. Donations from private persons are necessary for the continuation of our mission.
All texts published by the Warsaw Institute Foundation may be disseminated on the condition that their origin is credited. Images may not be used without permission.