Tsentr 2019 and More: Russian Military Drills Reach Their Apex
Russia's annual grandiose war games Tsentr 2019 are not the sole military undertaking to take place within the Russian army in the upcoming days. In a couple of days ahead of the planned drills, the Russian and Belarusian militaries had kicked off the joint army exercise Union Shield 2019. Large-scale army exercise is also scheduled to take place in Russia's Far North while massive drills involving the armies of Russia's Southern Military District ended just a few days ago. September this year has marked the peak of the Russian army's training activity. Importantly enough, these drills might be interrelated at a top strategic level, with their secret goals aiming, as it takes place every autumn, to check combat capabilities and test a range of various solutions to be employed in the event of a major armed conflict with the West.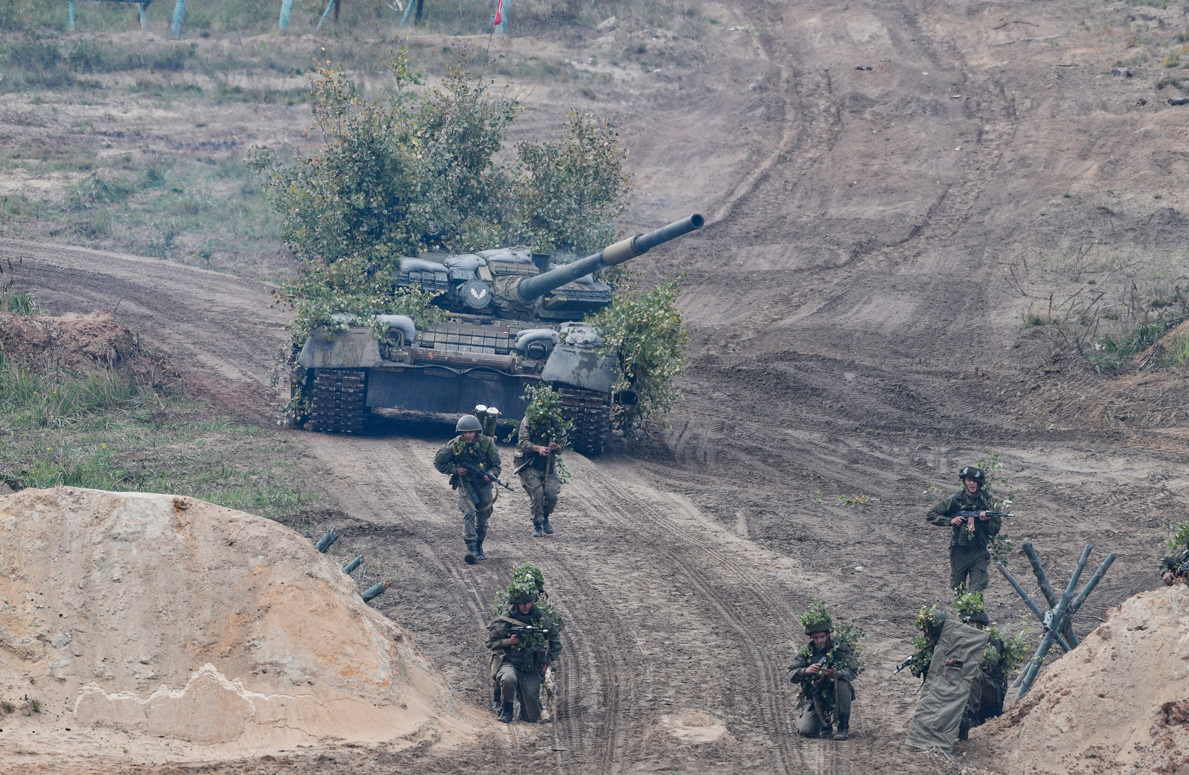 SOURCE: мультимедиа.минобороны.рф
On Monday, September 16, a strategic command staff exercise codenamed Tsentr-2019 officially kicked off that is scheduled to last until September 21. The war games boast their worldwide character to include forces from the regional members of the Collective Security Treaty Organization (CSTO) as well as the Shanghai Cooperation Organization (SCO). Tsentr 2019 will involve, in addition to Russia, forces from post-Soviet Central Asian countries (Kazakhstan, Kyrgyzstan, Tajikistan and Uzbekistan) as well as China, India and Pakistan. The drills' biggest foreign participant is China that dispatched more than 1,600 of its servicemen to take part in the exercise. The Chinese force will consist of mechanized infantry and air-force units. During the previous similar training, the Vostok 2018, the Chinese mechanized units operated within the Russian formations. It is yet unknown whether or not these units are capable of enjoying greater independency while conducting combat operations. Involved in the war games will be 128,000 personnel, 20,000 units of military equipment and artillery, 600 aircraft and helicopters and 15 naval vessels. This year's edition will exceed the scale of its previous iterations of 2015 and 2011; four years ago, the drills gathered 95,000 troops, more than 7,000 pieces of hardware and weapons, 170 aircraft and 20 warships. Russia plans to shift part of the exercise to the proving grounds across Central Asia. In Russia, the drills will be held at training grounds in the Orenburg region, Kurgan region, Astrakhan region, Kemerovo region, Chelyabinsk region as well as in Dagestan, the Altai Territory and on the Caspian Sea. However, the main stage of the Tsentr 2019 exercise will be at the Donguz training ground, in Orenburg, along with the opening ceremony scheduled to take place on September 15. The Russian Foreign Ministry said that the key emphasis is put on coordinating combat activities between the army staffs of Asian countries. The chief goal is to stand prepared for any threats that could arise in Central Asia.
Support Us
If content prepared by Warsaw Institute team is useful for you, please support our actions. Donations from private persons are necessary for the continuation of our mission.
And though the exercise is carried out within Russia's Central Military District, it has traditionally welcome units from other military districts to take part. What stands out as the key advantage of the war games is allowing Russia to test mobilization and dislocation capabilities of military units from all around the country, from Stavropol to Vladivostok. Interestingly, in addition to bolstering the cooperation in Central Asia, Tsentr 2019 will focus on the defense of the Russian assets in the Arctic region.
Tsentr 2019 is far from being the sole Russian military exercise to be conducted between August and September. September 13 saw the beginning of the Russian-Belarusian Union Shield 2019 war games in Russia's western region of Nizhny Novgorod. They involve 12,000 personnel and 950 pieces of military hardware, including combat vehicles, aircraft and helicopters. For its part, Russia sent some of its Western Military District units. The Belarusian Defense Ministry said it had sent 4,000 soldiers, more than 30 tanks, 80 armored vehicles, 50 multiple rocket launchers, and about 15 aircraft and helicopters. In addition to the Tsentr 2019 and Union Shield 2019 war games, Russia performed unannounced combat capability check-ups in the Western and Southern Military Districts. These units are stationed in regions that border Ukraine. Like the Vostok 2018 or Zapad 2017 military drills, war games have in fact been on for a long time, involving many more of the Russian territory and units. For instance, on August 28, a joint command staff exercise with the participation of 8,000 servicemen commenced in Russia's Southern Military District that embraces also the disputed territory of Crimea.
All texts published by the Warsaw Institute Foundation may be disseminated on the condition that their origin is credited. Images may not be used without permission.