Wolves with Israeli Missiles for the Lithuanian Army
Lithuanian Armed Forces officially received two Boxer multirole armoured fighting vehicles ordered from Germany. In the Lithuanian army, they are called Vilkas (Ang. wolves). They entered the biggest unit which is the Mechanised Infantry Brigade "Iron Wolf". Ultimately, the Lithuanian army will be equipped with 88 such vehicles. They will definitely reinforce the firepower.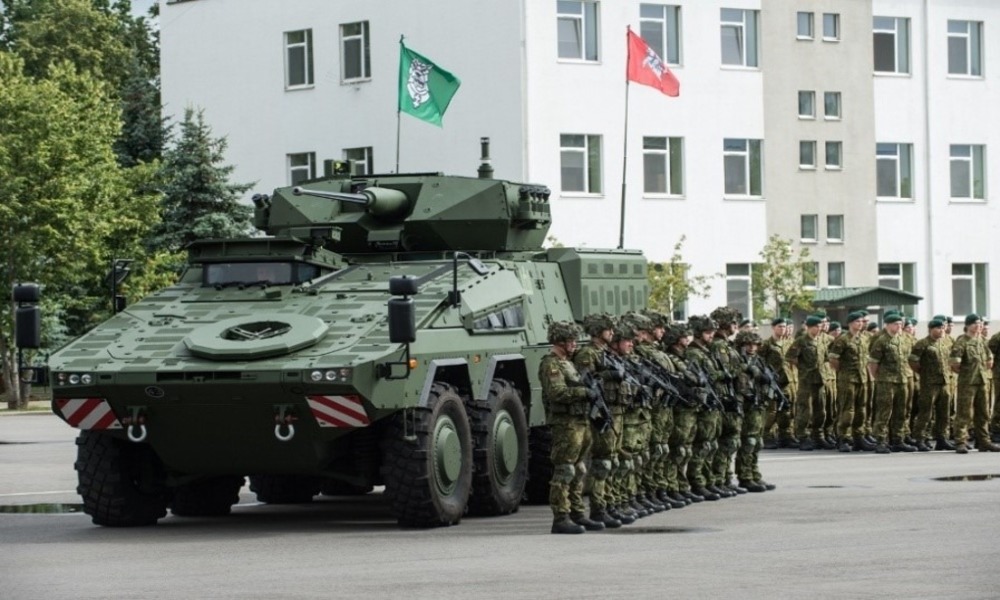 SOURCE: KAM.LT
On July 9, the Lithuanian army officially received the first two armoured fighting vehicles Vilkas. They both entered Lithuania on June 25 after the tests in Denmark and Germany which lasted for a year. The contract worth 385.6 million euro was signed in 2016. It says that the delivery of 88 Vilkases has to be realised until 2021. In 2019, 15 vehicles are to be delivered. The realisation of the contract will allow to re-arm two out of four battalions of the biggest, elite ground forces unit, which is the Mechanised Infantry Brigade "Iron Wolf". Vilkases will join the Grand Duke Algirdas Mechanised Infantry Battalion and the Grand Duchess Birutė Uhlan Battalion.
Support Us
If content prepared by Warsaw Institute team is useful for you, please support our actions. Donations from private persons are necessary for the continuation of our mission.
This is one of the most ambitious projects of modernisation and enhancement of the military capabilities of the Lithuanian army in recent years. The purchase was possible thanks to the radical increase in defence spending from less than 1 percent of GDP in 2013 to 2 percent in 2018. The American M113 armoured personnel carriers used until now may only serve as a means transport of soldiers to the battlefield and as a minute fire support. Vilkases will be not only a fast and safe means of the infantry transport, but they will also be able to take part in the battle "neutralising armoured and non-armoured aims within the range of up to 4 kilometres," assured the Lithuanian Force Commander J.V. Žukas during the ceremony. Vilkas is a version of Boxer produced specially for Lithuania. It is produced by a German ARTEC joint-venture of Krauss-Maffei Wegmann and Rheinmetall concerns. Vehicles have turrets produced in Israel, American 30 mm MK 44 cannons and Israeli Spike-LR launchers. Lithuania, together with the Netherlands and Germany takes part in the programme of Boxer vehicles production realised by NATO Support and Procurement Agency (NSPA). Since 2017, Lithuanians have been in possession of two non-armoured Boxers used for training purposes.
All texts published by the Warsaw Institute Foundation may be disseminated on the condition that their origin is credited. Images may not be used without permission.