Russia Monitor is a review of the most important events related to Russian internal and external security, as well as its foreign policies.
Date: 27 April 2022 Author: Grzegorz Kuczyński
Tensions Surge In
Moldova's
Breakaway Region Of Transnistria
Kyiv has long feared the breakaway Moldovan region of Transnistria could be used as a launch pad for new attacks on Ukraine. The Ukrainian authorities have warned against Russian provocations in the region. A series of Russian-staged attacks have targeted sites in Transnistria in the last two days. Explosions could have something to do with a potential Russian offensive to capture the southern Ukrainian city of Odessa.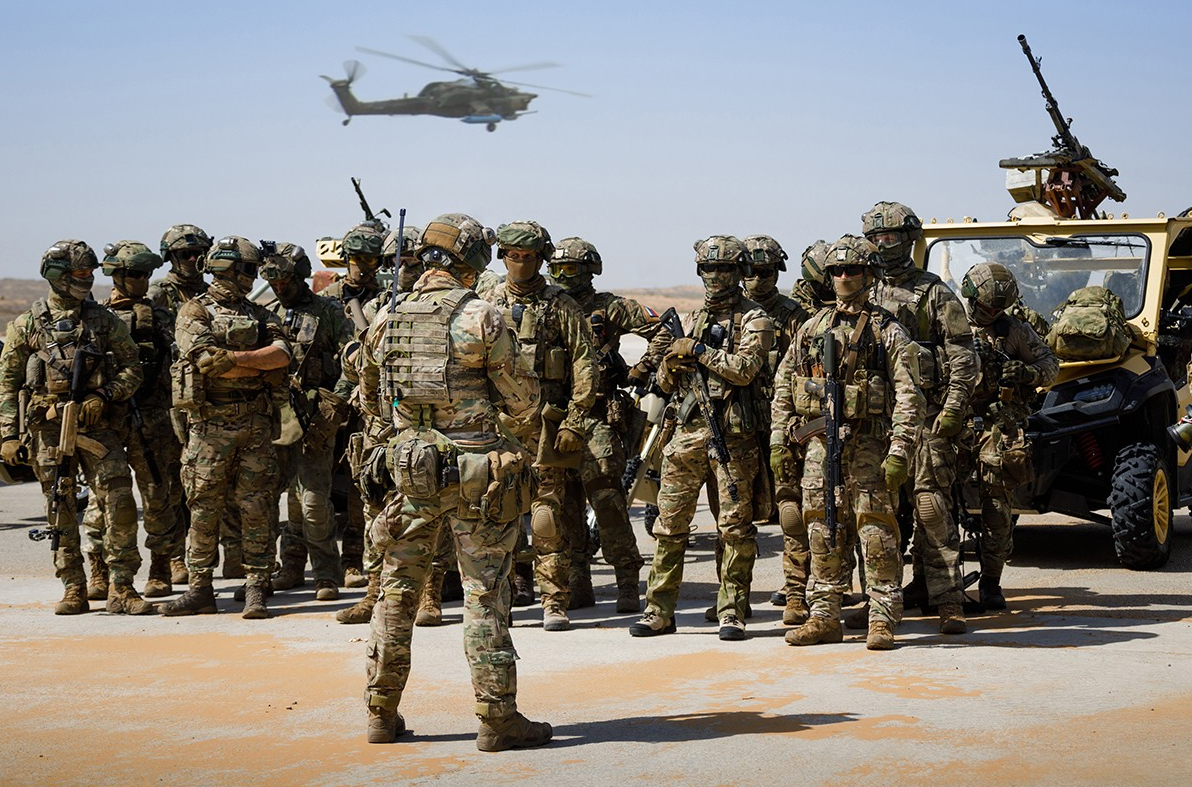 SOURCE:мультимедиа.минобороны.рф
Separately, Transnistria's Security Council on April 26 reported a "terrorist attack" on a military unit near the city of Tiraspol. A military unit reportedly had been hit in the village of Parkany. Vadim Krasnoselsky, the self-styled president of Transnistria, called for a meeting of the State Security Council in response to "terrorist attacks on state institutions and infrastructure facilities in the republic." The region of Transnistria raised its "terrorist threat level" to red, its leader announced. Explosions also damaged two old Soviet-era radio antennae in the village of Maiac. Both came after a series of blasts tore through the State Security Ministry in Tiraspol. The Ukrainian military intelligence agency responded to the attack, saying it was one of a number of provocative measures organized by Russian services. Moldovan President Maia Sandu called for a meeting of the country's Supreme Security after the reports. "These escalation attempts stem from factions from within the region who are pro-war forces and interested in destabilizing the situation in the region," the president told a news conference. Moscow's willingness to destabilize the region and draw it and Moldova into war could result from its push to capture Odesa. Russia has been massing troops to seize Odesa and Mykolaiv to cut Ukrainian forces off the Black Sea. It sounds probable as Russian troops launched a missile strike on the Odesa region, damaging a bridge across the Dniester estuary. It is the only bridge that links up the historical land of Budjak and the rest of the country. Now the only road to the isolated part of Ukraine runs through Moldova. By cutting off Budjak, staging provocation in Transnistria, and intensifying shelling in the Kherson region, Russia may signal an upcoming offensive. Russia still has around 1,500 troops stationed in Transnistria, with no military hardware. Along with a few thousand "soldiers" of the breakaway republic, they are not enough to serve a vital role in the war. More incidents are expected to occur to distract Ukrainian forces from Odesa. Perhaps Russia is seeking to stage provocations throughout the region to involve Moldova in hostilities. The authorities in Chisinau avoided it as much as they could. Albeit pro-Western in nature, they declare neutrality and no interest in joining NATO. But Russia's aggressive policy may make Moldova change its mind as Sweden and Finland already did.
Support Us
If content prepared by Warsaw Institute team is useful for you, please support our actions. Donations from private persons are necessary for the continuation of our mission.
All texts published by the Warsaw Institute Foundation may be disseminated on the condition that their origin is credited. Images may not be used without permission.