Summit in Sochi: Russia and Belarus Develop New Model for Energy Cooperation
After the recent meeting of the presidents of Russia and Belarus in Sochi, it has become clear that the existing model of cooperation between the two countries is a closed chapter in their common history. Minsk is starting to lose the energy benefits of its alliance with Moscow, which implies that it is no longer profitable to continue to integrate with Russia. New market regulations of cooperation mean that Belarus will have to tighten its belt, reduce social spending and, last but not least, raise prices and taxes. In the long run, economic reforms are inevitable. As regards foreign policy, Minsk will seek rapprochement with the West and Ukraine in a very theatrical manner, while at the same time trying not to violate the foundations of its alliance with Russia as well as its membership in organisations such as the Eurasian Economic Union (EAEU).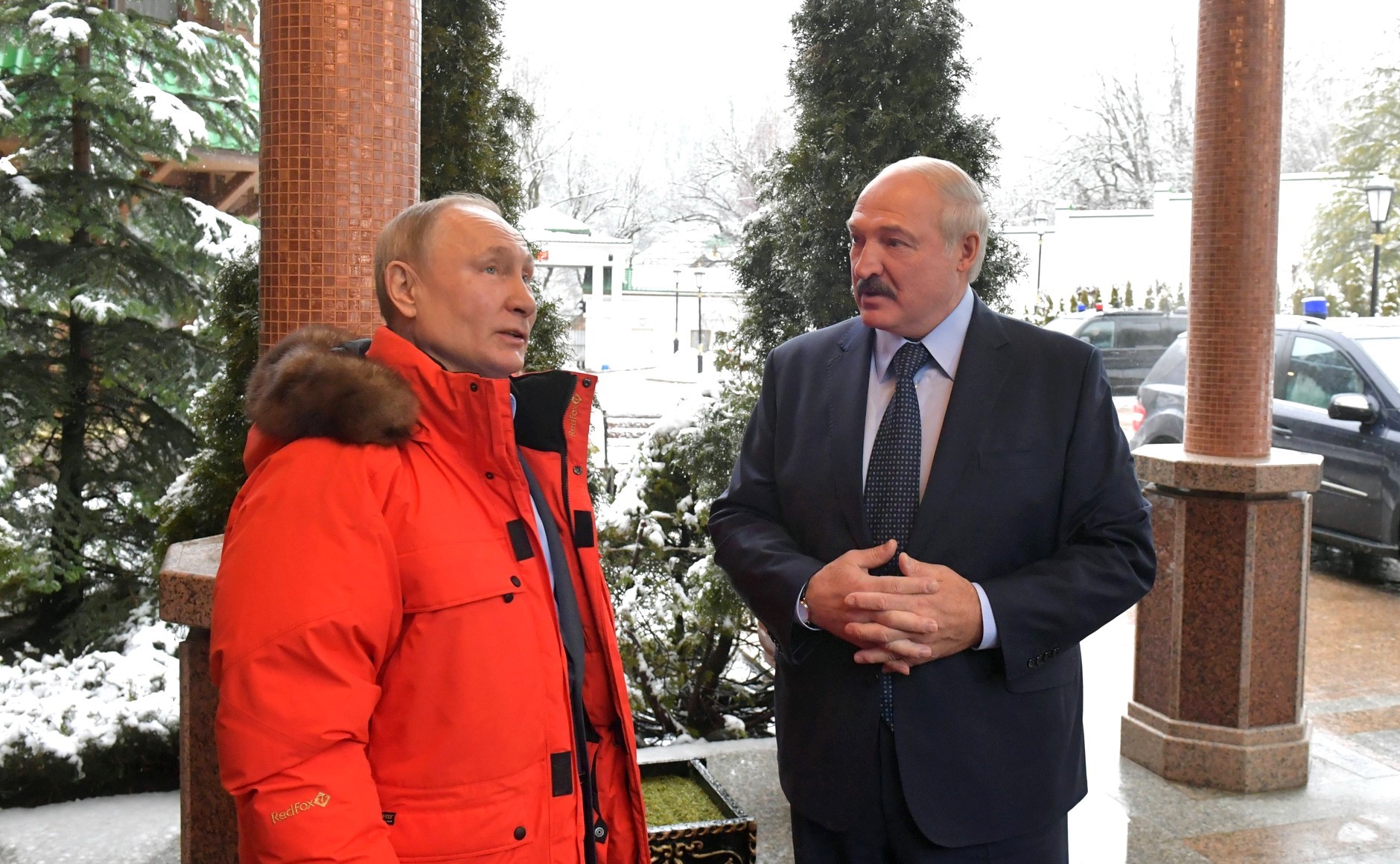 SOURCE: KREMLIN.RU
Alexander Lukashenko failed to negotiate oil discounts in Sochi. The Kremlin maintained its firm stance towards the Belarusian ally: hydrocarbon discounts only in exchange for deeper integration. Lukashenko did not agree to that, indicating that the new conditions of oil and gas supplies have worsened Belarus' position. Basically, it is all about ending the actual Russian subsidisation of the Belarusian economy. On January 1, 2020, Moscow suspended the supply of oil to Belarus because no agreement on oil prices and supplies had been reached. At present, Minsk is receiving only a small amount of oil in order to ensure the operation of its refineries. At the same time, it is looking for alternatives to Russian oil.
So far, Belarus has paid 17% less of the global market price when purchasing duty-free oil. The changes introduced in the Russian oil sector (the so-called "tax manoeuvre") are the reason for an increase in the price of oil for Minsk, which, in turn, causes Belarus to lose revenues from the export of fuels produced in its refineries. Russia is gradually reducing (ultimately to zero) export duties and setting the stage for the introduction of a mineral extraction tax. Minsk wanted the Russian side to compensate for this fact and to take it into account when negotiating the conditions of oil supplies. Russia did not agree to that. Minsk, therefore, suggested that a bonus for companies, that is, suppliers, should be removed from the contracts, so that the price of oil could be lowered and its increase, caused by the so-called "tax manoeuvre", could be compensated for. The Russian side did not agree to that either. Following Lukashenko's talks with Vladimir Putin in Sochi (February 7), Deputy Prime Minister of Russia Dmitry Kozak announced that oil supplies to Belarus will be based on commercial conditions, which will not depend on the amount of oil purchased. The Belarusian side is now to make separate agreements on oil supplies with individual Russian companies. On February 10, Deputy Prime Minister of Belarus Dmitry Krutoy said in Minsk that this year Belarus will be buying oil from Russia at 83-85% of the global market price. As a result of implementing the tax manoeuvre, in 2024, Belarus will pay Russia the global market price for oil. As regards gas supplies, Belarus will also pay more than it already has. Deputy Prime Minister of Russia Dmitry Kozak stated that in 2020 Russia will maintain the price of gas for Belarus under the conditions of the previous year. The arrangement, however, is limited to this year only. And to top it all off, Belarus will actually pay more. Officially, the price of gas remains at $127 per 1,000 cubic meters, however, so far, Minsk has received partial compensation under the oil settlement mechanism – up to $500 million annually.
Support Us
If content prepared by Warsaw Institute team is useful for you, please support our actions. Donations from private persons are necessary for the continuation of our mission.
After the Sochi summit, it can be expected that Lukashenko will continue to try to warm up relations with the West. For now, integration in the eastern direction remains frozen. Belarus is yet to experience economic hardships, which, if endured, will only strengthen its independence. Recent polls show that 40% of Belarusians would choose an alliance with Russia, however, as many as 32% of respondents would have Belarus join the EU. Such changes in the public's perception have occurred over the course of the past year, largely thanks to a newly launched Belarusian TV channel regularly criticising Russia.
All texts published by the Warsaw Institute Foundation may be disseminated on the condition that their origin is credited. Images may not be used without permission.