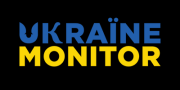 Ukraine Monitor presents the latest news concerning internal and external matters of Ukraine – a unique country where the interests of the East and the West clash almost every day.
Date: 29 December 2022 Author: Grzegorz Kuczyński
SBU Scores Better in Fighting Russian Operatives Since Personnel Reshuffles
Ukraine's Security Service (SBU) has been in a whirlwind of activities as its officers have been involved in fighting Russian operatives, seizing assets belonging to sanctioned oligarchs, and protecting Ukraine's most important officials and state facilities. The SBU, which has seen a wave of harsh criticism following the Russian invasion of Ukraine, is now far more efficient.
SOURCE: СБУ викрила масштабну корупційну схему в ДСНС, яка ставила під загрозу життя тисяч українців (ssu.gov.ua)
The Security Service of Ukraine on December 27 established that 160,000 tons of iron ore, worth a total of $49 million, belongs to the company of Russian oligarch Alisher Usmanov, who is part of the inner circle of the top military and political leadership of the Kremlin. It was another successful action to arrest "dubious" assets. A week earlier, the SBU reported the discovery of a substantial arsenal of weapons left by Russian troops on Ukraine's Chernihiv border. Among the seized items are dozens of boxes with rockets and ammunition for anti-tank weapons. In November and December, the SBU carried out searches of premises belonging to a branch of the Ukrainian Orthodox Church. In addition, the SBU arrested killers from the Russian special services who were plotting the assassinations of Defense Minister Oleksiy Reznikov and military intelligence boss Kyrylo Budanov, acting head of the SBU Vasyl Maluk said on December 21. Maluk claimed the men were preparing "the physical liquidation" of other top Ukrainian officials, including him. The SBU has been more efficient in fighting Russian operatives since personnel reshuffles in July 2022. Many balked at the Ukrainian counterintelligence agency shortly after the Russian invasion of Ukraine. Ukraine's loss of the southern city of Kherson has been due to betrayal from some SBU officers. When a resistance movement was being formed in Russian-occupied territories, the Kyiv-based command of the Special Forces did not inform local SBU units amid security concerns. Ivan Bakanov, former SBU chief, is Zelensky's childhood friend. It did not salvage him from being sacked––he was easily manipulated and failed to uncover Russian spies in the SBU––as so did all SBU chiefs appointed past 2014. In mid-July, President Volodymyr Zelensky suspended the head of Ukraine's spy agency (SBU), citing many cases of treason. He continued his purge of Ukraine's security service by dismissing the organization's deputy director. Vasily Malyuk has been appointed acting head of the Security Service of Ukraine. Furthermore, Zelensky dismissed Bakanov's deputy and four senior SBU officers––before he had sacked SBU regional chiefs in Kharkiv and Kherson.
Support Us
If content prepared by Warsaw Institute team is useful for you, please support our actions. Donations from private persons are necessary for the continuation of our mission.
All texts published by the Warsaw Institute Foundation may be disseminated on the condition that their origin is credited. Images may not be used without permission.