Russia's SVR Improves Its Public Image
After Sergey Naryshkin, a political and official, became the director of Russia's Foreign Intelligence Service (SVR) in 2016, many expected that he would undertake substantial reforms and hoped that he could even liquidate the service. Since then, the service has been doing well while its head has made attempts to alter its functioning, as exemplified by the SVR's latest information policy. This intends to improve the image of both the service and, more importantly, its director.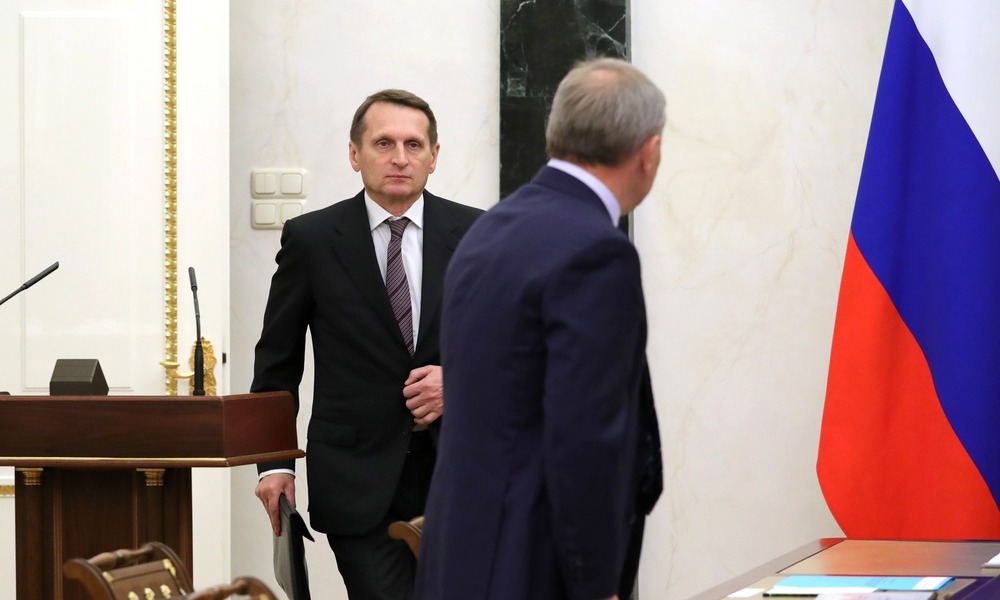 SOURCE: KREMLIN.RU
Naryshkin's visit to Saudi Arabia in January this year would not be surprising but for an official communiqué by the SVR's press office. This introduced an element of surprise, all the more so that never before had the institution conducted any information policy while in its previous statements, the service denied its spying accusations worldwide. This has changed recently, however, as SVR started informing about Naryshkin's trips and various events he frequents. In late December, a Russian TV channel broadcast a documentary that depicted both the service and its director. Earlier last year, Naryshkin was the first to confirm that SVR officers served in Russian embassies.
Naryshkin, unlike his predecessors, is a well-known public figure and the chairman of the Russian Historical Society that is often hosted by the Russian television, which can to some extent explain SVR's unprecedented media openness. SVR's press office seeks first and foremost to dismiss further speculations while its statements are part of Russia's disinformation activities. The service's recent decision will make it possible to get involved in informational struggles and neutralize potential threats resulting from operational mishaps while drawing attention to the image of the institution. Until now, a lot has been said about SVR's failures, which enabled to inform the public opinion about a less praiseworthy field of its activity. Attention should also be paid to an internal aspect: both the Federal Security Service (FSB) and its heads have been increasingly active in the media. Furthermore, Naryshkin was given a possibility to conduct a public polemic about both the condition and prospects of Russian special services. This may appear vital over the course of the next period of time as any shock to the regime may end up with the will to introduce changes and reforms or to prompt Vladimir Putin to discipline members of the siloviki camp. Having modified the SVR's information policy, Naryshkin's, who in the past served as the chairman of the State Duma, Deputy Prime Minister and the head of the Kremlin's administration, is likely to become a leading player in Moscow.
All texts published by the Warsaw Institute Foundation may be disseminated on the condition that their origin is credited. Images may not be used without permission.