Russia Monitor is a review of the most important events related to Russian internal and external security, as well as its foreign policies.
Date: 31 May 2022 Author: Grzegorz Kuczyński
Russia's Sequential Strategy For Donbas Offensive
While in Ukraine's Donbas, Russian forces are following the same strategy as they did in Syria. Many officers have fought in the Middle Eastern country. Instead of simultaneous pursuit of multiple goals, the Russians have picked one goal and are now sparing no efforts to achieve it. Only after completing one, another goal could be identified. Although it has little propaganda effect, the strategy is actually efficient.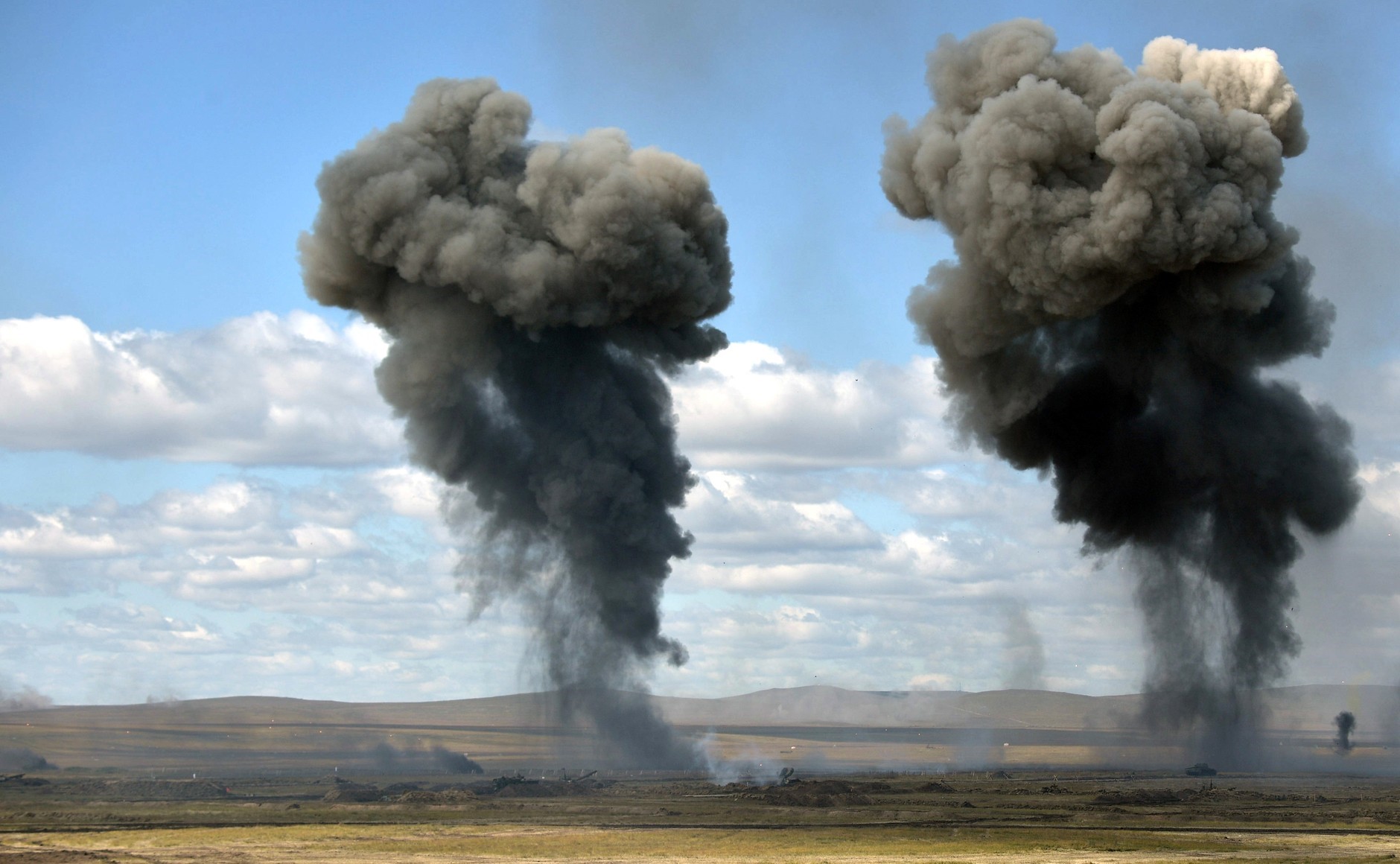 SOURCE:kremlin.ru
Russia's number one goal is to seize two Ukrainian cities of Severodonetsk and Lysychansk or to make Ukrainian forces retreat towards the route linking Siverk and Bakhmut––either through a frontal attack or by encircling them. Moscow's next mission is to cut off Ukrainian forces by targeting the city of Sloviansk or pushing Ukrainian soldiers towards Sloviansk, Kramatorsk, and Horlivka. The next step will consist in seizing Sloviansk and Kramatorsk and then advancing outside the Donetsk region so that Moscow could say it "liberated" what it refers to as the "people's republics" in Donetsk and Luhansk. Russian forces learned a lesson from the beginning of the Donbas operation when they sought to perform simultaneous attacks from many directions. The Russian strategy yet failed as Russian forces have no military capabilities to overcome the unexpectedly strong Ukrainian defense. Hence the Russian command decided to seize the region systemically, piece by piece, and deploy enough troops to gain an advantage over the Ukrainians. The Russian strategy in Donbas resembles what Russian forces did in Syria, where insurgent groups had controlled large chunks of land across the country. Attempts by the Russian-backed Assad regime to destroy them were initially unsuccessful because the Syrian regime and its allies did not have such large forces to fight effectively on several fronts at once. Another tactic was selected to destroy the rebellion. Enclaves were picked one after another, then encircled and targeted with artillery and Russian air raids. Insurgent groups eventually gave up while some of them were evacuated. The only one left is the Idlib stronghold. In Donbas, Russian soldiers are advancing towards Severodonetsk, which would mean taking the whole region of Luhansk. But there will be more chapters in this offensive. What is a threat to Ukrainian forces is more Russian troops in Lyman and near Izium. An attack on the southeast could provoke heavy fighting nearby the two biggest Ukraine-controlled cities: Sloviansk and Kramatorsk. Not incidentally, civilians are now being evacuated from Sloviansk as the eastern Ukrainian town of Lyman, which had fallen under the full control of Russian forces, is just 20 kilometers northeast to the city.
Support Us
If content prepared by Warsaw Institute team is useful for you, please support our actions. Donations from private persons are necessary for the continuation of our mission.
All texts published by the Warsaw Institute Foundation may be disseminated on the condition that their origin is credited. Images may not be used without permission.