Russia Monitor is a review of the most important events related to Russian internal and external security, as well as its foreign policies.
Date: 28 September 2023 Author: Grzegorz Kuczyński
Russia's Problem with Wagner Group in Africa
It is a tough task to replace the Wagner Group in Africa where it has sent numerous mercenary deployments. Some local military juntas trust Wagner mercenaries and refuse their withdrawal as they are struggling to consolidate a grip on power. Moscow has sought to persuade multiple African countries, including Libya, Sudan, Mali, and the Central African Republic, though with no result. A game-changer could be Wagner's withdrawal from Syria where a major communications point between Russia and Africa has been lost.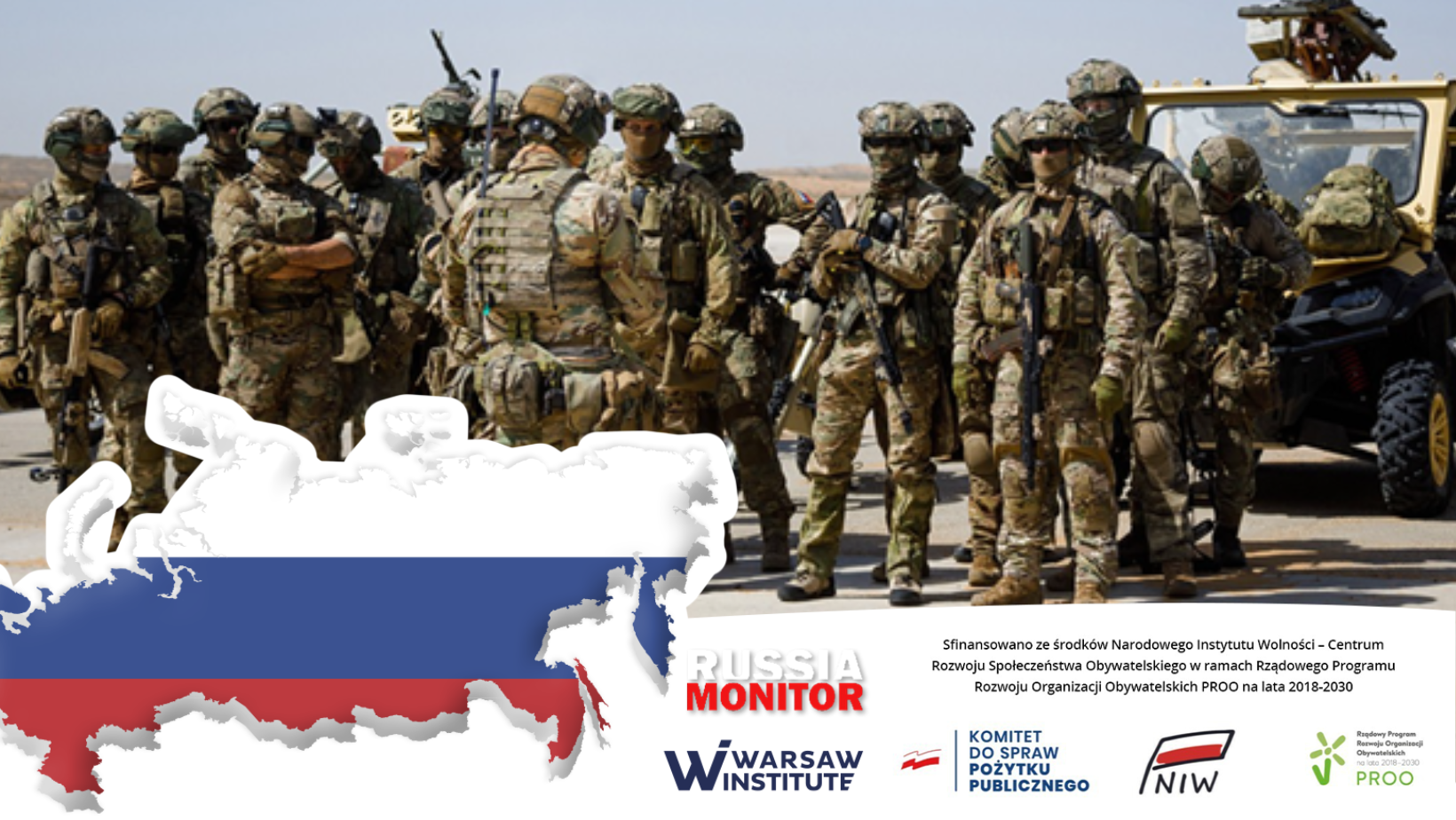 SOURCE: eng.mil.ru
Former mercenaries of the Wagner Group who were in Belarus signed a contract with the Russian Ministry of Defense and moved to Africa, according to Illia Yevlash, spokesperson for the Eastern Grouping of Forces. Premature rumors were spread that Wagner fighters were to eventually quit Africa. The U.S. has not seen a withdrawal of Wagner forces from Africa "in any substantial or meaningful numbers," according to a senior defense official. The number of Wagner forces throughout Africa, concentrated mostly in the Central African Republic, Mali, and Libya, remains "pretty stable," he added. There are also signs Wagner forces have been "trying to exploit" the July coup attempt in Niger to make inroads there. At the same time, senior Russian officials try to tame Wagner in Africa, which is a complicated issue, though. Libya's eastern strongman Khalifa Haftar traveled to Russia on September 26, where he was received by Russian Deputy Defense Minister Yunus-Bek Yevkurov. Evacuating Wagner fighters would be a major setback for Haftar who refuses such an option. Also, in the Central African Republic, Wagner mercenaries support the regime of President Touadera while in Mali, they are essential for the local military junta as the country is now fighting the Islamist insurgency no one else but the Wagner Group could fight. Russian military delegations going out to many countries seem little effective. Perhaps cutting off Wagner militants in Africa from Russia could be a good argument–– provided that the Russian defense ministry stops lending military jets to the group. In addition, Wagner militants have to quit Syria by the end of September, according to the Russian defense ministry. Some 1,500 Wagner militants have been deployed to Syria. Disbanding a Wagner contingent in Syria means there is no longer a critical link between Wagner assets in Russia and its fighters in Africa.
Support Us
If content prepared by Warsaw Institute team is useful for you, please support our actions. Donations from private persons are necessary for the continuation of our mission.
All texts published by the Warsaw Institute Foundation may be disseminated on the condition that their origin is credited. Images may not be used without permission.