Russia Monitor is a review of the most important events related to Russian internal and external security, as well as its foreign policies.
Date: 31 May 2022 Author: Grzegorz Kuczyński
Russia's Oil Output and Exports Amid Sanctions
The collapse in Russia's oil output is inevitable, according to Russian officials and oil companies. In May, Russia is recovering after a robust decline in oil output and exports in March and April. Despite more modest production and fewer supplies abroad in 2022, Russia does not forecast any decline in profits, which is due to high tariffs.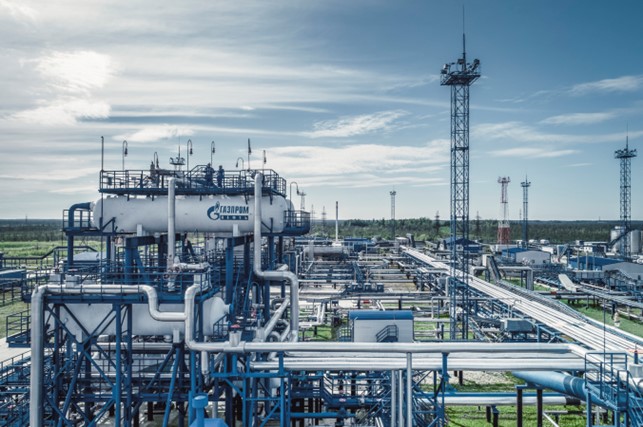 SOURCE:media.gazprom-neft.com
Russian oil and gas condensate output edged up by 1 percent month-to-month in May, to 1.374 million tons per day. In May 2022, Russia's total oil production was 10.174 million barrels. Last spring, Russia began to steadily increase output figures. Production yet started to collapse in March 2022 in a 0.33 percent drop month-to-month. It dropped by 9 percent month-to-month in April amid widespread sanctions. According to the International Energy Agency (IEA), Russia shut in nearly 1 million barrels per day (bpd) in April. Finance Minister Anton Siluanov said earlier that Moscow might lose up to 17 percent of oil production in 2022 due to sanctions. Russia's Deputy Prime Minister Alexander Novak said the government would expect oil production to be partially restored in May after it went down by 1 million barrels per day in April. Oil production in Russia may go down from 524 mln tonnes in 2021 to 480–500 mln tons in 2022. Russia's Deputy Prime Minister Alexander Novak predicted a drop of between 5 percent and 8 percent in the country's oil production, adding these estimates may vary depending on the market situation. The Russian economy ministry has said Russia's oil output this year was set to fall 9.3 percent to 475.3 million tons in the base-case scenario and 17.2 percent to 433.8 million tons in the conservative one. Russia should cut oil production by 20–30 percent, according to Leonid Fedun, the vice-president with Russian company Lukoil. "Which is better – to sell 10 barrels of crude for $50 or seven, but for $80?" he wrote in an RBK newsletter. "Is it necessary to keep export volumes unchanged while offering a 30–40 percent discount?" he wrote further in the article. Current large discounts may turn permanent from being just temporary, he fears, with foreign players increasingly able to fix such discounts into their terms by introducing import tariffs on Russian oil, he added.
Support Us
If content prepared by Warsaw Institute team is useful for you, please support our actions. Donations from private persons are necessary for the continuation of our mission.
All texts published by the Warsaw Institute Foundation may be disseminated on the condition that their origin is credited. Images may not be used without permission.