Russia Monitor is a review of the most important events related to Russian internal and external security, as well as its foreign policies.
Date: 22 July 2022 Author: Grzegorz Kuczyński
Russia's Lavrov Confirms Moscow's Expanded War Goals
It has been on since months that Russia could roll out a plan to annex the two "people's republics," with Moscow's objectives extending into the south of Ukraine. According to many sources, Russia would prepare to hold fake plebiscites while Kremlin officials bragged about better living standards in the Russian-occupied regions. What Lavrov said about "different geography" could mean that these regions could indeed hold sham referendums on September 11.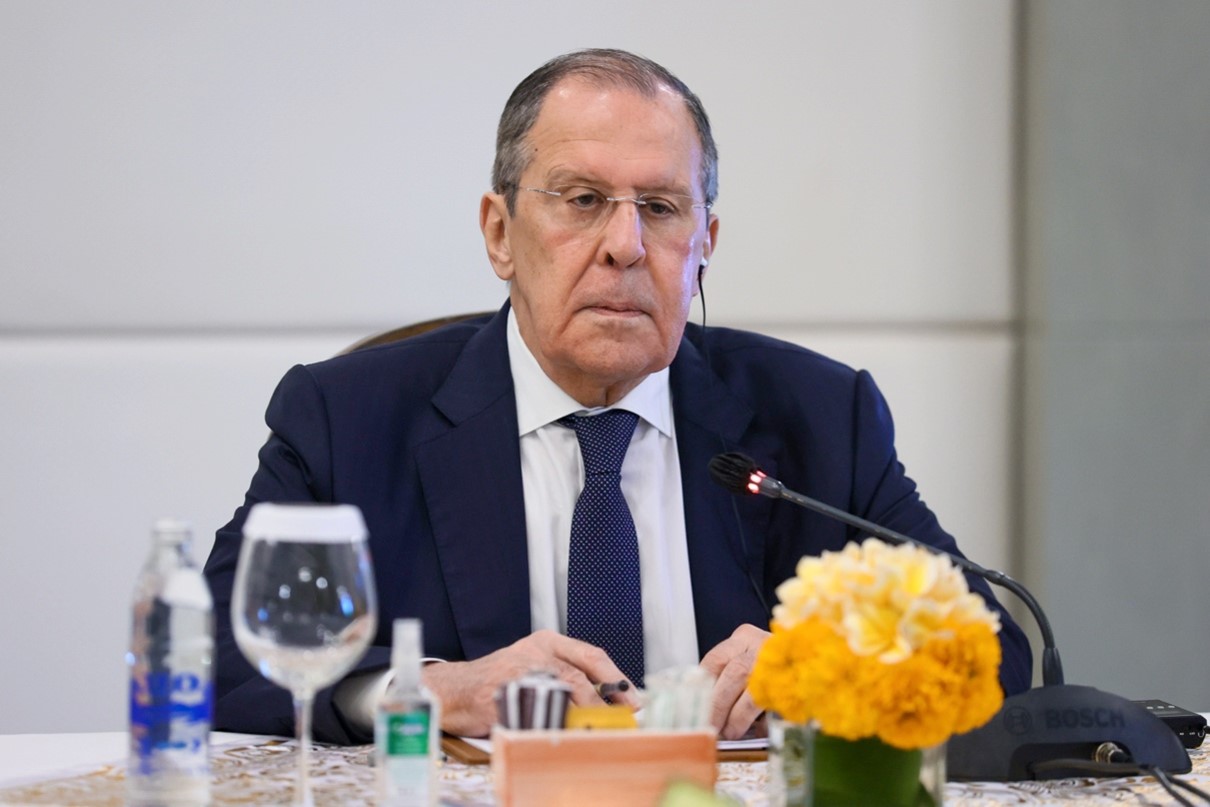 SOURCE:mid.ru
The Kremlin is pursuing a fait accompli strategy in Ukraine, with the seized regions being incorporated into Russia as soon as possible. Two proxy republics of Donetsk and Luhansk have declared they might join Russia. Perhaps no sham plebiscite would be held there. Another thing is Ukrainian lands that Russian managed to seize past February 24 beyond the Luhansk and Donetsk regions: the eastern part of the Kharkiv region in Ukraine's east that is adjacent to Russia and Donbas and almost the entire Kherson region and two-thirds of the Zaporizhia region in the country's south. A sham referendum could be held in the south to ask residents whether they are in favor of the Kherson People's Republic and then join Russia. As Russia is unlikely to annex what is formally a part of Ukraine, an "independent" state is to be created before submitting its official request to be recognized as Russian territory. On July 20, Russian Foreign Minister Sergey Lavrov told state media that the "geography is different." "It is far from being only DPR (Donetsk People's Republic) and LPR (Luhansk People's Republic), it is also Kherson Region, Zaporizhzhia Region, and a number of other territories, and this process continues, it continues steadily and persistently," Lavrov said during an interview with RIA Novosti. The Russian diplomat added Russia might need to push even deeper if the West kept pumping Ukraine with more weapons. "We cannot allow any weapons in the part of Ukraine controlled by Zelensky or whoever will replace him that pose a direct threat to our territory or the territory of the republics that declared independence or those that wish to determine their future independently," Lavrov said. In remarks, the chief Russian diplomat confirmed that the occupied areas would declare "independence" before being incorporated into the Russian Federation. White House warns that Russia plans to annex more of Ukraine. A new status of the Russian-occupied swathes of land, albeit illegal, will lay the groundwork for a Kremlin response to any Ukrainian attack targeting these areas. Moscow could then consider an attack on Kherson similarly to that on Belgorod, for instance.
Support Us
If content prepared by Warsaw Institute team is useful for you, please support our actions. Donations from private persons are necessary for the continuation of our mission.
All texts published by the Warsaw Institute Foundation may be disseminated on the condition that their origin is credited. Images may not be used without permission.