Russia's GRU: New Chief, Same Goals
Vice Admiral Igor Kostyukov is the first naval officer nominated to head the Main Directorate of the General Staff of the Armed Forces of the Russian Federation. He was appointed the acting head of the Russian GRU following the death of his predecessor Igor Korobov on November 21, 2018. His nomination will not introduce any changes to the core domains of GRU's activities. First and foremost, it should be expected that Russia's military intelligence will continue its hitherto offensive actions targeted against the West.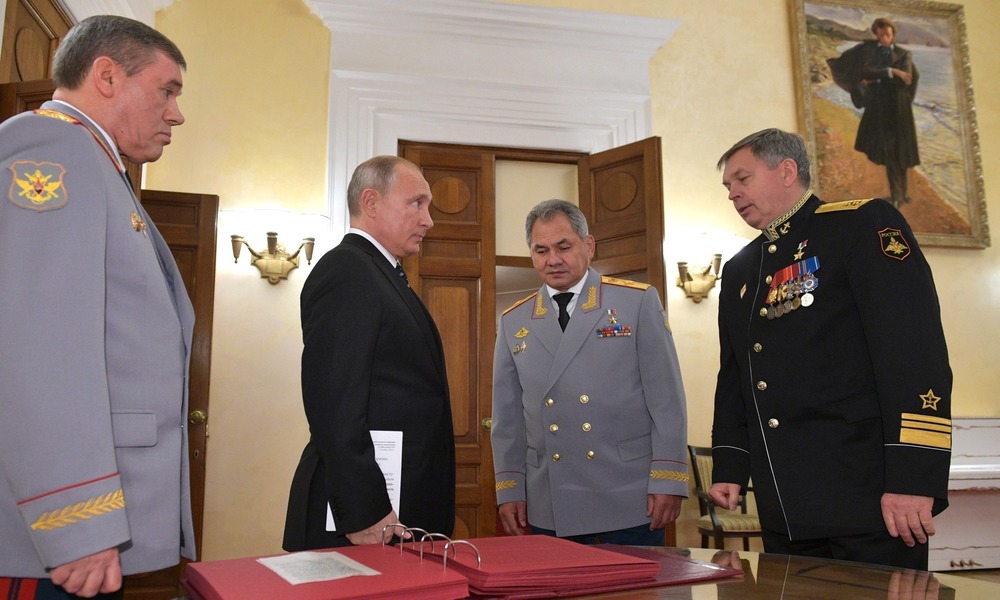 SOURCE: KREMLIN.RU
The former head of Russian military intelligence, Igor Korobov, died at the age of 62 after a long illness on November 21, 2018. He was the second GRU chief to die while performing this function as his predecessor, General Igor Sergun, suddenly died on January 3, 2016, of a reported heart attack. Previously, Kostyukov, as the immediate deputy of Korobov, attended the 100th-anniversary ceremony of the GRU in November this year. Shortly thereafter, that is after Korobov's death, Kostyukov was designated to carry out the duties of the chief of service while the official nomination was to take place at the end of last week.
Vice Admiral Igor Kostyukov, born February 21, 1961, initially served as a navy officer. He later graduated from the Military Diplomatic Academy, after which he came to serve in the GRU. As one of the top officers of Russia's military intelligence, he exercised control over the Russian military operation in Syria. In addition, the vice-admiral was awarded the title of Hero of Russia. In late December 2016, he was placed on the U.S. sanctions list. He is yet another high-rank participant of the Syrian military operation to take the helm of one of the most important positions in the state's armed forces. It is noteworthy that at the aforementioned ceremony held on November 2 in the Kremlin, President Vladimir Putin praised GRU officers, emphasizing their outstanding merits in Syria. His enthusiasm could be interpreted as support for Kostyukov's candidacy while Vice-Admiral was sitting right next to the president.
The fact of charging the Vice Admiral with new duties, followed by his official nomination, seems to corroborate Putin's trust for the GRU that was not undermined even by the recent series of mishaps reported on by Western media. Russia's military intelligence is unlikely to change its hitherto plans, acting in both an active and aggressive way, thus increasing the likelihood of potential errors. For instance, Kostyukov will be tasked with improving GRU's relations with its civilian counterpart, the SVR. It is not a secret that in recent years they have deteriorated. Following Kostyukov's appointment, Russian media immediate reported that Sergei Naryshkin, the head of the SVR, had sent a cordial congratulatory telegram to the new GRU chief.
All texts (except images) published by the Warsaw Institute Foundation may be disseminated on condition that their origin is stated.