Russia's Death Toll in Syria Rises After Four FSB Officers Were Killed
Four FSB special forces officers reportedly died on February 1 while performing special tasks in Syria, after having fallen into the hands of militants. This is yet another bad news the Kremlin had to face recently. Syrian government forces opened fire on the Turkish military's positions. Turkey answered with an assault of its own, killing between a dozen and several dozen soldiers in a retaliatory strike on Syrian positions. Ankara has lambasted Moscow over its noncompliance with obligations in Idlib province while threatening to launch a fresh military assault against government forces. Not only might the incident further escalate the war in Idlib and bring Turkish-Russian cooperation to a halt, but this could also provoke a spat between Moscow and Ankara, as these two have maintained friendly ties over the past few years.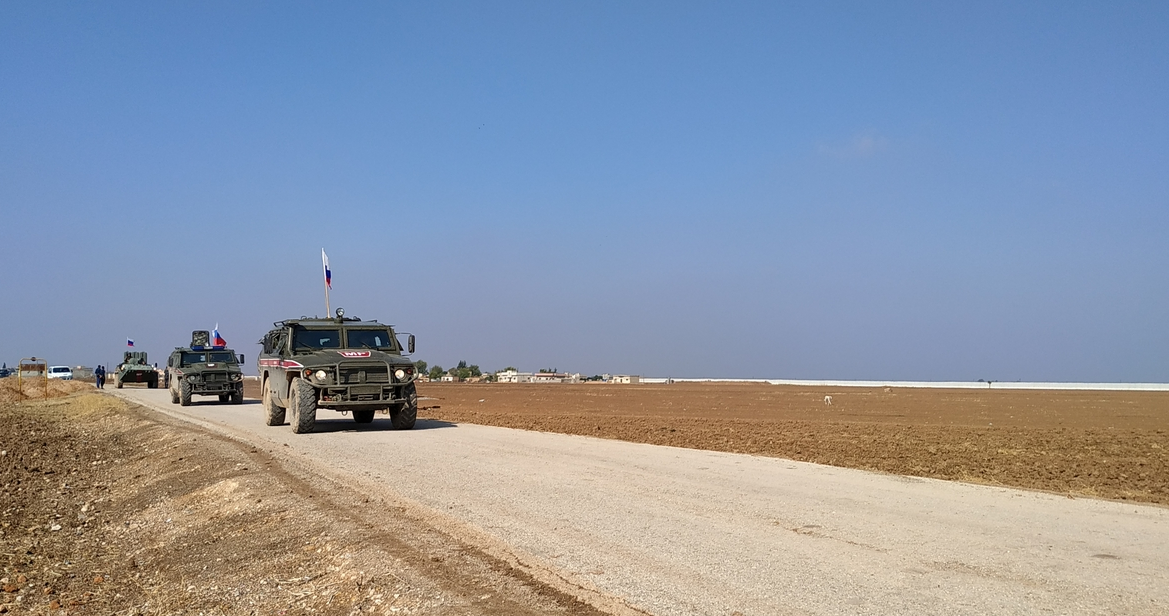 SOURCE: SYRIA.MIL.RU
Reports on the death of four officers of the FSB's Special Operations Center came on Sunday, February 2. Last Saturday, February 1, 2020, the four officers were killed after their vehicle had been hit by mortar fire near the Syrian city of Aleppo. Another version says that the vehicle carrying the Russian servicemen purportedly rode over a landmine. Syrian government forces are waging a military offensive against insurgent fighters west of Aleppo, most of whom have the support of Turkey.
Support Us
If content prepared by Warsaw Institute team is useful for you, please support our actions. Donations from private persons are necessary for the continuation of our mission.
The victims were identified as Major Bulat Akhmatyanov, Lieutenant Vsevolod Trofimov, both of the Directorate S of the FSB's Special Operations Center, as well as Major Ruslan Gimadiyev and Capital Dmitry Minov, the last of whom worked in the K division of the Federal Security Service. All four officers fought in Syria in the FSB's special unit tasked with "fighting terror groups." Assisted by Russian air forces, Spetsnaz special units managed to take the bodies back to Russia. Unofficial reports say the assailants hailed from pro-Turkish rebel units that operated in the area. The four officers' death by pro-Turkish militants may exacerbate the ongoing crisis in Turkey's relations with Russia. Erdogan has accused Russia of failing to keep his word to end meddling in Libya, saying Ankara was sending mercenaries to help Marshall Khalifa Haftar. Tensions ran high on Erdogan's February 3 visit to Kyiv when the Turkish leader reiterated Ankara's lack of recognition for Russia's "illegitimate takeover" of Crimea. Strains between these two have been on the rise as Erdogan felt infuriated by Moscow's unwillingness to halt al-Assad's offensive in Idlib province, and its support for government forces. Damascus, for its part, had only added fuel to the fire when a few Turkish soldiers were killed by Syrian troops on February 2. Turkey waged bloody retaliation against forces loyal to President Bashar al-Assad, while Turkish President Recep Tayyip Erdogan threatened to unleash a military campaign in Idlib region. Once provoked, an overt conflict between Turkey and Syria would push Russia in a somewhat uncomfortable position. Moscow cannot afford to see worsening ties with its ally, Bashar al-Assad, because this is precisely what Iran seeks while in the pursuit of a decisive voice in Damascus. On the other hand, the Kremlin's cooperation with Ankara, which has flourished over the past few years, faces the risk of collapsing. Russia traded its S-400 systems to Turkey, a move that cast shadow over Ankara's relations with other NATO allies, while earlier this year, the TurkStream energy project, a gas pipeline running from Russia to Turkey, was launched. Also, these two have long been committed in mutual undertakings in Syria, chiefly under the Astana format and the Sochi ceasefire accords.
All texts published by the Warsaw Institute Foundation may be disseminated on the condition that their origin is credited. Images may not be used without permission.