Russia Monitor is a review of the most important events related to Russian internal and external security, as well as its foreign policies.
Russian Wagner Mercenaries Face Legal Action
The Wagner Group, a private military company, has for years served the Kremlin's interests across the globe – from Ukraine's Donbas, through Syria, to African states. Its people usually sustain local regimes and shield the business interests of the company's top sponsor, Yevgeny Prigozhin.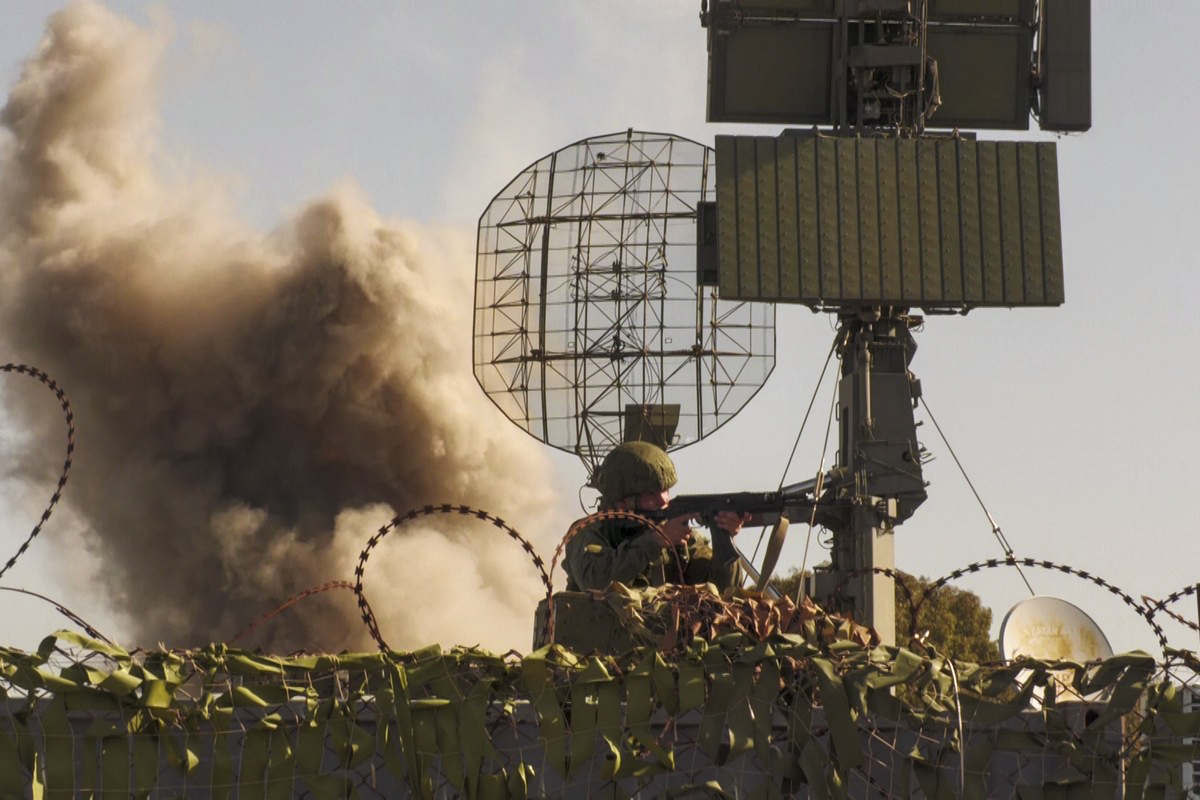 SOURCE: SYRIA.MIL.RU
A Syrian national has filed an application with the Russian Investigative Committee seeking the launch of an investigation into the alleged mercenaries from the Wagner private military company (PMC) suspected of murdering his brother in Syria in 2017. Video footage was published two years after showing a group of four Russian-speaking men, possibly Wagner Group mercenaries, torturing a Syrian detainee. The soldiers cut off the man's head and arms, hang up his body and set it alight. The victim is believed to have deserted from President Bashir al-Assad's army and then been captured. The cruel killing took place in Homs province. The independent Russian newspaper Novaya Gazeta even identified one of the perpetrators who reportedly joined the Wagner Group in 2016. The mercenary company has been operating since the conflict in Ukraine's Donbas. Although Russia bans mercenary forces, the Wagner Group is believed to be financed by a Kremlin-linked businessman and a friend of Vladimir Putin Yevgeny Prigozhin. Thus the Wagner Group sends its people where Russia cannot officially dispatch its servicemen. In Ukraine, they "voluntarily" sided separatists. In Syria, under the deal with Damascus and in agreement with the Russian military, they shielded oil and gas assets reportedly owned by Prigozhin. This was the reason behind the slaughter in February 2018. A group of mercenaries sought to seize an oilfield in the Euphrates Valley, watched over by the U.S.-allied Kurdish group. Both U.S. artillery and air forces got involved in the clash. Even 200 Russian mercenaries are believed to die as a result. In addition to Syria, the Wagner Group operates in the Central African Republic, Sudan, Libya, and Mozambique.
Support Us
If content prepared by Warsaw Institute team is useful for you, please support our actions. Donations from private persons are necessary for the continuation of our mission.
All texts published by the Warsaw Institute Foundation may be disseminated on the condition that their origin is credited. Images may not be used without permission.