Russian Top Defense and Interior Officials Arrested for Bribery and Extortion
Russia's interior ministry is passing through a difficult time. After four deputy ministers were placed under quarantine –– once their colleague had been tested positive for coronavirus –– two other generals were detained. They were accused of having helped an arrested businessman in exchange for some gains. But this is yet another corruption case that haunted the country's defense and interior institutions. A senior Russian National Guard official was jailed on bribery charges.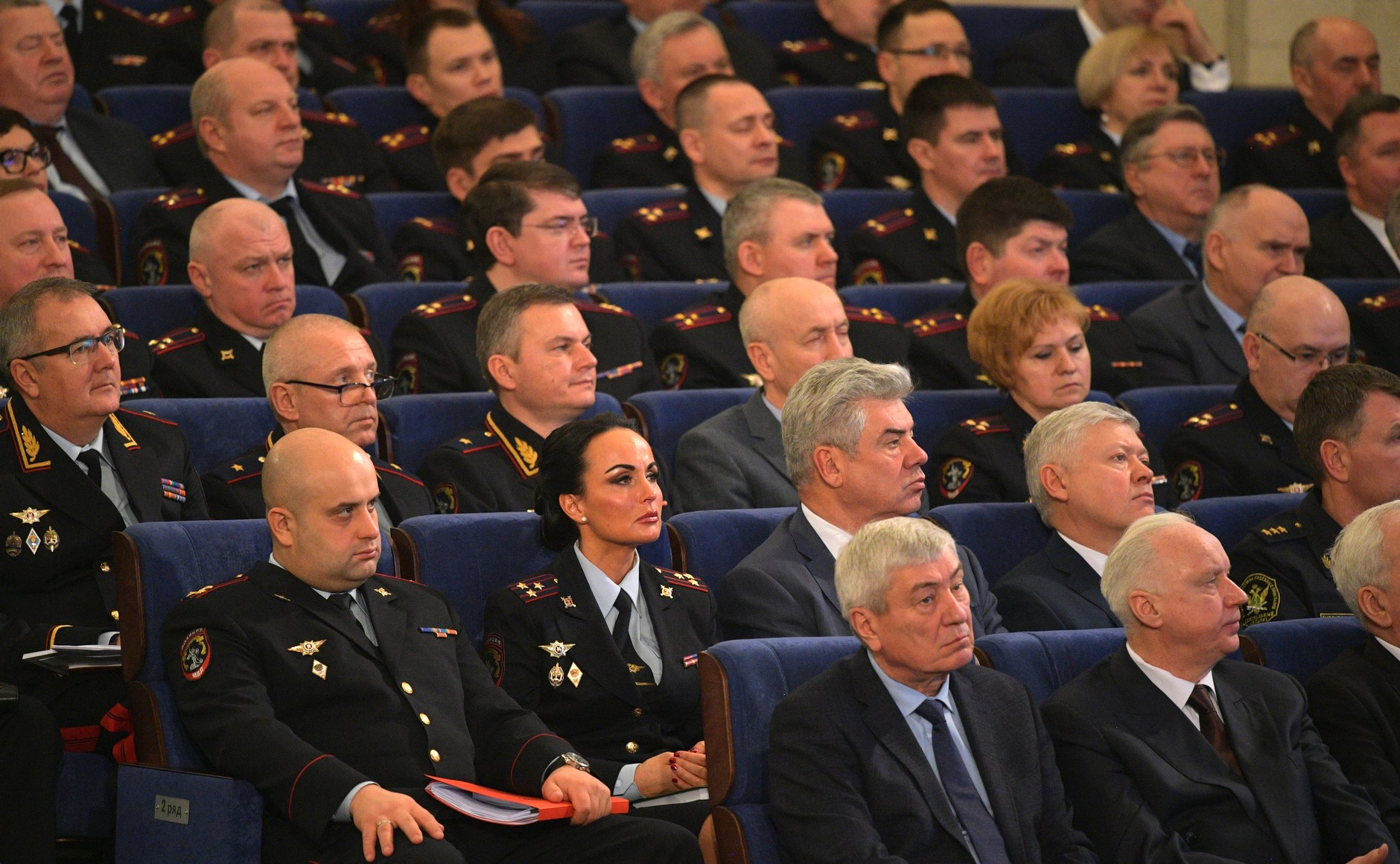 SOURCE: KREMLIN.RU
A court in the city of Istra near Moscow said on April 16 that it had sent Colonel Albert Kudryashov, deputy chief of the National Guard's intelligence center, to pretrial detention. The top official is suspected of extorting significant amounts of cash from a Moscow-based businessman in exchange for "protection." Both he and an unnamed man were detained on April 16. A few days before deputy heads of the Investigative Department of the Ministry of Internal Affairs, Major General of Justice Alexander Biryukov and Alexander Krakovsky had been arrested.
Support Us
If content prepared by Warsaw Institute team is useful for you, please support our actions. Donations from private persons are necessary for the continuation of our mission.
The senior investigator for particularly important cases, Colonel Alexander Bryantsev, was also presented with some charges. The three officials were accused over their illegal placing of Albert Khudoyan under house arrest in November 2019, as the real estate developer was accused of large-scale embezzlement, and releasing his land plots. None of them pleaded guilty. They will remain in custody until June 1, at least. Investigative Committee head Alexander Bastrykin opened the investigation himself. Operational activities are carried out by the Department "M" of the Russian Federal Security Service, or FSB. The three interior ministry generals were reported to have gained substantial benefits from the businessman. First, they were to transfer him to house arrest and then release his land plots. Further on, plans were to ease his charges. What imposed a heavy burden on the officials was the statement of Sergey Govyadin, a businessman and former associate of Albert Khudoyan. The case involves the mobster Zakhariy Kalashov, nicknamed Young Shakro, who used to boast huge influence within the Investigative Committee. Perhaps this is why Bastrykin intervened personally in the case –– as this delivers a terrible blow to Russia's interior ministry and its head, Vladimir Kolokoltsev.
All texts published by the Warsaw Institute Foundation may be disseminated on the condition that their origin is credited. Images may not be used without permission.