Russian-Syrian Talks: Moscow Strengthens Military Presence in Syria
Russia is set to finalize by the end of April a deal to lease Syria's sea port of Tartus for 49 years while the upcoming round of peace talks within the framework of Astana Format is scheduled to take place in Kazakhstan. Both these topics have been covered during recent discussions held between Syrian President Bashar al-Assad and a Russian delegation.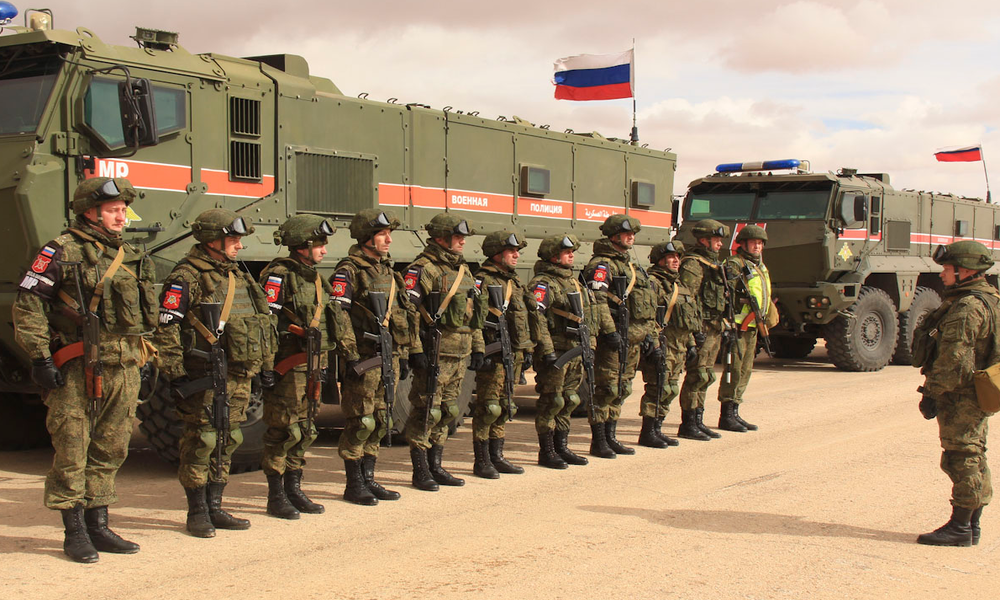 SOURCE: SYRIA.MIL.RU
On April 20, al-Assad hosted in Damascus a group of Russian officials; following the bilateral meeting, both Russian and Syrian media reported that Moscow is soon set to finalize a deal to lease Syria's naval port of Tartus. Syrian leader held talks with senior Russian officials, including Putin's special envoy for Syria Alexander Lavrentiev, Deputy Foreign Minister Sergey Vershinin, Deputy Prime Minister Yury Borisov and several representatives of the Russian Defense Ministry.
Right after his meeting with al-Assad, Borisov was quoted as saying that the new Tartus deal is expected to be signed within a few days. Back in December 2017, Russia's Federation Council ratified an agreement between Moscow and Assad's government on Russian forces' access to the naval base in Tartus. Under the deal, the Russian navy was entitled to deploy and expand its technical and logistics facilities in the sea port while Russian-flagged vessels gained free access to Syrian territorial and internal waters and naval ports. However, the agreement was later into force for no more than a year. It will be valid for 49 years when the lease is officially signed, with possible extensions by 25-year periods. The Tartus naval facility is one of two Russian-operated military bases on Syrian soil, alongside the Khmeimim Air Base in Latakia. Once signed, the deal will expand Moscow's military presence both in Syria and its neighborhood while cementing the Kremlin's ties with al-Assad. Starting from the autumn of 2015, Moscow's military involvement in the region, along with its air strikes launched on al-Assad's opponents, helped to turn the tide of the Syrian civil war. Al-Assad has already managed to restore control over most of Syria's territories.
Support Us
If content prepared by Warsaw Institute team is useful for you, please support our actions. Donations from private persons are necessary for the continuation of our mission.
In addition to Russia's plans to lease the Tartus base, the Damascus talks also focused on trade issues and the upcoming round of peace talks under Astana Format. Diplomats from Syria, Russia, Iran, and Turkey are set to meet for talks in Kazakhstan, scheduled for April 25 and 26. The status of Syria's rebel-controlled Idlib province may emerge as one of the major topics to be covered during the summit. Syria's last rebel-held enclave has not fallen yet due to Turkey's veto to a planned armed offensive of Syrian, Iranian and Russian forces. For its part, Ankara is making efforts to negotiate the most favorable conditions for abandoning its rebel allies in Idlib.
All texts published by the Warsaw Institute Foundation may be disseminated on the condition that their origin is credited. Images may not be used without permission.