Russia Monitor is a review of the most important events related to Russian internal and external security, as well as its foreign policies.
Date: 22 June 2023 Author: Grzegorz Kuczyński
Russian State Duma Backs Army Recruitment Of Criminals
The lower house of Russia's parliament said it had voted to give its initial backing to legislation that will allow the Defense Ministry to sign contracts with suspected or convicted criminals to fight in Ukraine. People convicted of sexual crimes, treason, terrorism, or extremism would not be able to sign up.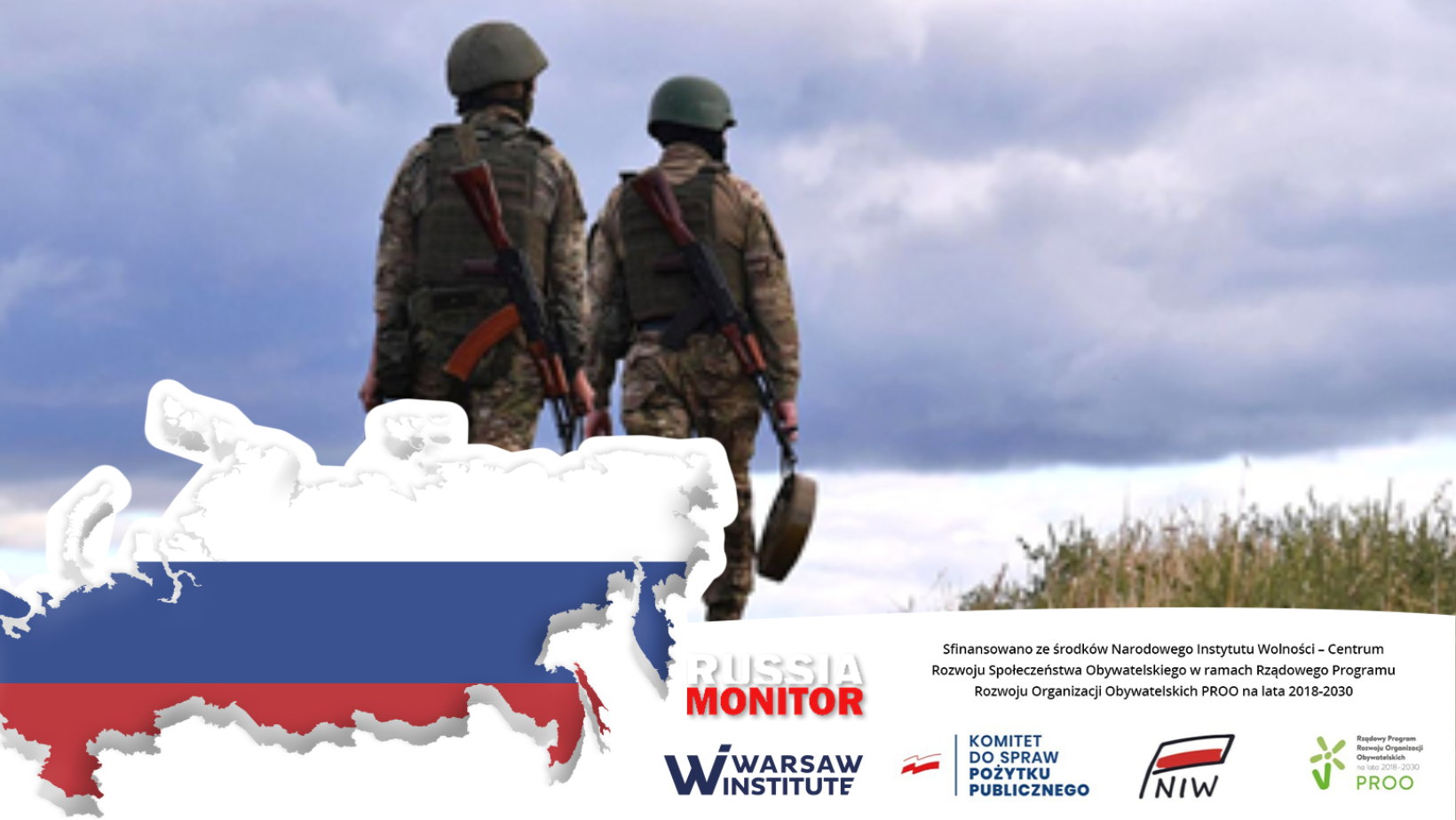 SOURCE: duma.gov.ru
The move formalizes the recruitment of prisoners for the war in Ukraine, a practice spearheaded by the Wagner mercenary group last year before the Defense Ministry took over prison recruitment. Once the law is in force, Putin will no longer need to sign decrees to allow convicts to join the army. Under the proposed changes, a contract could be concluded with someone being investigated for committing a crime, who is having their case heard in court or after they have been convicted but before the verdict takes legal effect. A new law describes some rules for the conditional release of prisoners from penal colonies and detention centers. The Defense Ministry could either offer a contract to convicts or mobilize them. To be fully exempted from criminal proceedings, convicts that fight in Ukraine will have to earn a state award or be released from the military. Legally, the purpose of such a "state of emergency" is to legalize efforts to allow inmates to join the Russian army. The new law means that convicts who have been mobilized or signed a contract with the Defense Ministry can be conditionally released from detention. Amnesties will be legally offered to criminals and crime suspects who agree to serve in Russia's war in Ukraine provided that their charges are punishable by up to five years in prison. These include theft, robbery, fraud, and some crimes against people's health and safety. In addition to the "conditional" release in exchange for participation in the war, the new bill contains several incentives to go to war for prisoners, as well as for persons on the loose of suspects in criminal cases. The amendments pertain to recruiting inmates during mobilization and wartime. The Russian Supreme Court ruled on May 18, 2023, that the mobilization, which was announced back in September 2022, is still valid until it is revoked by presidential conflict while the duration of war is the period between its commencement until a cessation of hostilities.
Support Us
If content prepared by Warsaw Institute team is useful for you, please support our actions. Donations from private persons are necessary for the continuation of our mission.
All texts published by the Warsaw Institute Foundation may be disseminated on the condition that their origin is credited. Images may not be used without permission.