Russia Monitor is a review of the most important events related to Russian internal and external security, as well as its foreign policies.
Russian Forces Begin Apparent Kazakhstan Withdrawal
Russian-led forces have begun their gradual withdrawal from Kazakhstan, the Russian defense ministry informed. No details are known how long the pullout will take and whether any Russian troops will stay in Kazakhstan. Importantly, Moscow and ex-Soviet nations deployed more than 2,000 to help Kazakh officials not to stop the revolution, but to consolidate Tokayev's grip on power against people close to Nursultan Nazarbayev.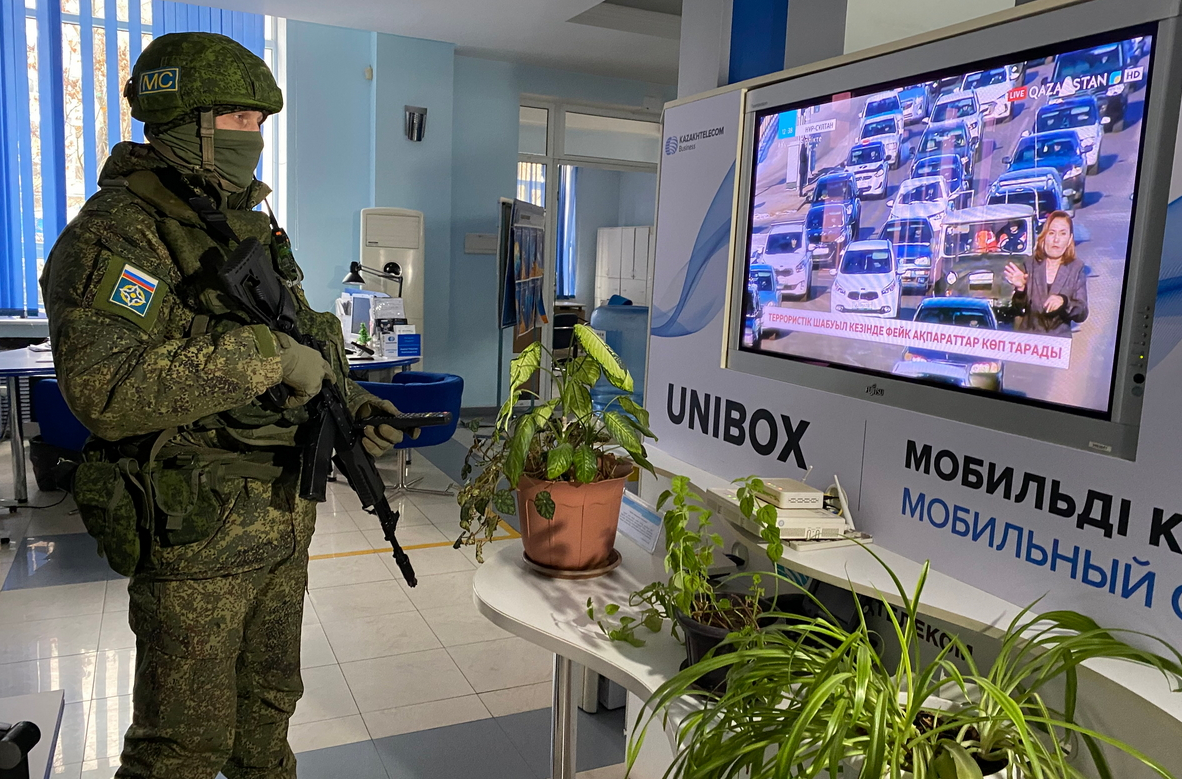 SOURCE: MIL.RU
Around 2,000 Collective Security Treaty Organization (CSTO) troops are now in Kazakhstan. The first batch of them arrived in the country from Russia on January 6, shortly after the Kazakh leader's plea. Russian troops constitute some 75 percent of the contingent; they also provide air transport to allies. Belarus, Armenia, Tajikistan, and Kyrgyzstan sent up to 100–200 troops to take up positions. Kazakh President Kassym-Jomart Tokayev announced the military pullout on January 12. As announced in the morning of January 13, the CSTO's forces began transferring key state facilities under its protection to the Kazakh law enforcement agencies and started loading equipment onto transport planes. The pullout of the Collective Security Treaty Organization (CSTO) troops would take no more than 10 days to complete. Possibly some of the Russian military personnel will stay in the country to protect key state facilities, including the Baikonur cosmodrome. It was the first time in the organization's 30-year history that it has responded to a call for assistance from a member state. To make it conform to the charter, Tokayev came up with the narrative on "armed criminals" who got training and support from abroad (albeit not naming from where exactly) so that the CSTO could send troops to a country so that the protests in Kazakhstan could be viewed as an act of external aggression. Russia was first to react and its immediate response to Tokayev's request is little surprising as the Kazakh leader might have discussed it with Putin beforehand. The CSTO's forces were not deployed to Kazakstan to quell the unrest, but to protect Tokayev. As riots unfolded in the country, the president removed Nazarbayev from power and ordered to dismiss or detain people related to the former leader. Not sure whether Kazakh security agencies were loyal to him, Tokayev asked for assistance from the outside. It was notably Russia that threw military and political support to the Kazakh president and sending Russian troops is nothing but Putin's firm support for Tokayev in his struggle for power. The Kazakhstan unrest consolidated Moscow's influence in the Central Asian country and made Tokayev a Kremlin hostage. The incumbent leader will be refused support from his fellow countrymen after he had invited foreign soldiers to the country.
Support Us
If content prepared by Warsaw Institute team is useful for you, please support our actions. Donations from private persons are necessary for the continuation of our mission.
All texts published by the Warsaw Institute Foundation may be disseminated on the condition that their origin is credited. Images may not be used without permission.