Russia Monitor is a review of the most important events related to Russian internal and external security, as well as its foreign policies.
Date: 31 May 2022 Author: Grzegorz Kuczyński
Russian Ally Serbia Says Yes To Russian Gas, No To Sanctions
The authorities in Belgrade have consistently refused to impose sanctions on Moscow for its invasion of Ukraine. At the same time, Serbia wants to join the European Union and has more robust economic ties with the bloc than Russia. But what changes the whole picture is political and security-related considerations. Moscow is throwing support to Serbia's revisionist efforts and plays a leading role in the nation's energy industry.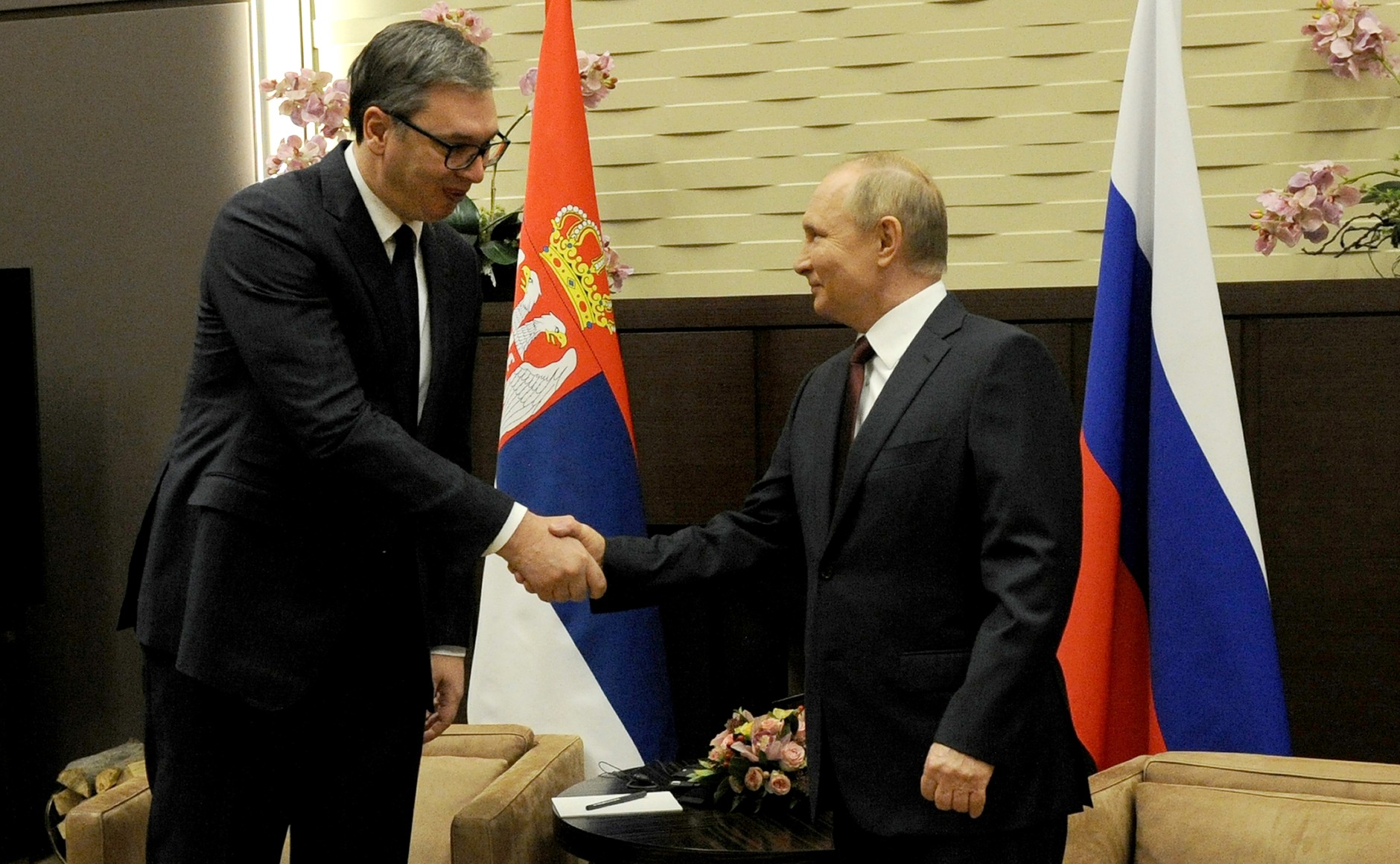 SOURCE:kremlin.ru
Serbian President Aleksandar Vucic says his country has reached a three-year deal with Russia for supplies of natural gas following a telephone conversation with Russian President Vladimir Putin on May 29. The deal now in force expires on May 31. Under the new agreement, Russia will ship to Serbia 2.2 billion cubic meters of gas per year. Serbian government officials say Serbia had received a very good offer for the price of gas, which would in reality stand at some $400 per 1,000 cubic meters, which is much lower than the market price. In the last six months, Serbia has been paying 270 dollars for 1,000 cubic meters. Serbian Prime Minister Ana Brnabic denied that the deal with Russia over gas prices had any connection with its refusal to impose sanctions on Moscow for its invasion of Ukraine. But the authorities in Belgrade refuse to join the EU in blacklisting Russia while restrained and moderate criticism of Serbia remains only on paper. Earlier Serbia and nine other countries bordering the Adriatic and Ionian Seas had signed a declaration condemning the "unjustified Russian aggression of Ukraine." They had also reiterated their support for Ukraine's sovereignty and territorial integrity. Serbia also voted in favor of the UN General Assembly resolution, condemning its attack on Ukraine. The country's pro-Russian stance somewhat stems from its energy sector reality.  In 2008 the Balkan country put its gas and oil sectors in the hands of Russian companies. Gazprom Neft and Gazprom together hold a majority stake in the country's sole oil company while Gazprom is majority shareholder in the country's sole gas storage facility. But unlike Hungary, Serbia is showing pro-Russian sympathies due to something more than mere economic calculations and its reluctance to Western nations. Russia has for years helped Serbia to rebuild its military potential. It has also shared Belgrade's stance on Kosovo. In a nutshell, Moscow is the only country to assist Serbia in building what is known as the Greater Serbia, or to at least restore the country's former influence by including Serbia, the Serbian region of Bosnia and Herzegovina, possibly added to this some territories now in Montenegro, Kosovo, and North Macedonia.
Support Us
If content prepared by Warsaw Institute team is useful for you, please support our actions. Donations from private persons are necessary for the continuation of our mission.
All texts published by the Warsaw Institute Foundation may be disseminated on the condition that their origin is credited. Images may not be used without permission.