Russia Monitor is a review of the most important events related to Russian internal and external security, as well as its foreign policies.
Russia Won in Belarus
What might seem is that Alexander Lukashenko will make a successful bid to stay in power, though an overwhelming majority of Belarusians are visibly fed up with him as the leader. Certainly, Lukashenko's rigged victory and violent crackdowns would not keep him in power if it were not for Russia's stance. The Kremlin believes that it is best to see Lukashenko stay in power, yet his ratings have never been so weak for a quarter of century.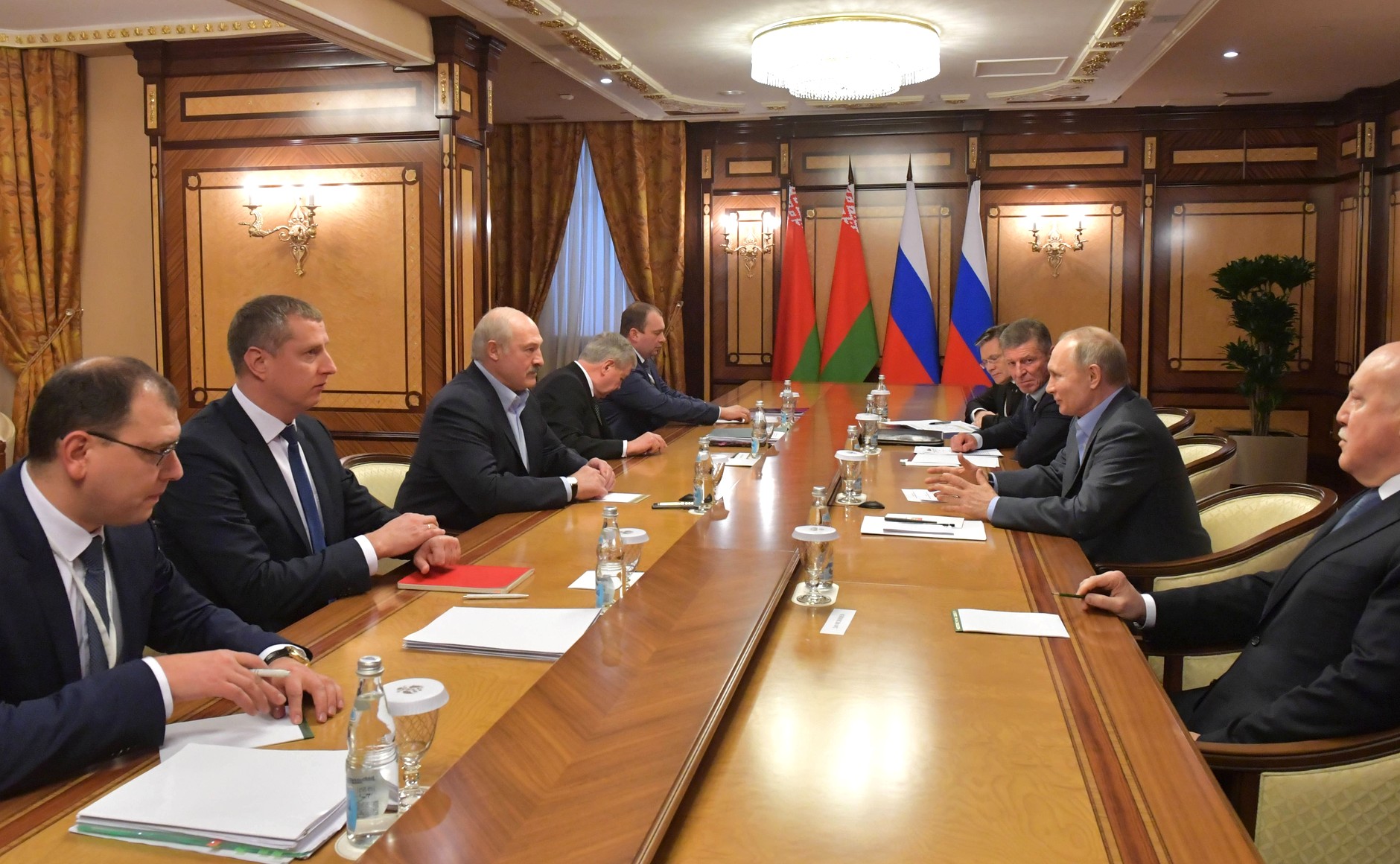 SOURCE: KREMLIN.RU
Russian President Vladimir Putin on August 10 congratulated Alexander Lukashenko on his re-election as Belarusian president shortly after the regime had thwarted the first wave of social unrest against rigged presidential election. Putin's congratulatory message to Lukashenko on his re-election was orbital around efforts to deepen Russian-Belarusian ties within the Eurasian Economic Community and the Commonwealth of Independent States, as well as build up military and political cooperation within the Collective Security Treaty Organization. Russia's foreign ministry also had warm words. Its message to Lukashenko contained an implicit urge to advance integration efforts between these two states. "Belarusian state authorities prevented the situation from escalating dangerously," Russia's diplomats said whilst commenting on violent crackdowns on the first wave of protests. In the statement, Russia's top diplomats referred to when Belarusian law enforcement had detained 33 mercenaries from the private Russian military contractor Wagner Group, dubbing it a "provocation staged by third countries." Just a glimpse into an August 7 phone call between Lukashenko and Putin is enough to understand this might confirm their deal having been sealed before the election. What followed were alleged reports that Ukraine was behind sending Wagner Group mercenaries to Belarus to set Moscow and Minks at loggerheads. But clearly, Lukashenko is showing his gratefulness to the Kremlin. It is difficult to label otherwise his accusing the EU and NATO of sustaining opposition protests. Lukashenko said these were orchestrated by Poland and the Czech Republic, with whom Russia has been embroiled in a political and propaganda war. Also on the agenda is Lithuania. The more so that this is where Belarusian opposition presidential candidate Svyatlana Tsikhanouskaya –– who is the real winner in the whole presidential runoff –– has fled.
Support Us
If content prepared by Warsaw Institute team is useful for you, please support our actions. Donations from private persons are necessary for the continuation of our mission.
Recent days have shown that the Kremlin had decided not to replace somewhat recalcitrant Lukashenko as this simply would not pay off. Moscow's plan is simple: to weaken Lukashenko as much as it can and get out of his head any ideas to diversify Belarus's foreign and energy policies, notably in Minsk's recent thaw in ties with the United States. Heavy repression is yet another blow to Lukashenko's image in the West. What could be on the table are new Western sanctions to isolate the Belarusian leader on the international arena, which could push him to return to the path of close cooperation with Moscow under far worse conditions both for him and Minsk's independence. Weak, alone, and with powerful opposition whilst no longer supported by the Belarusians, Lukashenko will have to fulfill Moscow's orders: sell the country's strategic business to Putin-endorsed oligarchs, build Russian military bases in Belarus, and agree to deploy a number of troops and military hardware.
All texts published by the Warsaw Institute Foundation may be disseminated on the condition that their origin is credited. Images may not be used without permission.