Russia and the War for Libyan Oil
The short-term occupation of the two largest oil ports in Libya, as well as damaging some important facilities in Ras Lanuf, has recently shown that the country was not able to benefit from increases in world's oil prices. It will be possible only after the end of the civil war and the division of the country into two main parts. At present, there is no good solution since none of the sides has enough advantage to tilt the fate of the conflict in their own favor. Russia's authorities seem to be perfectly aware of the situation, as they have recently stopped supporting General Khalifa Haftar; instead, the country seeks agreement with both sides to the conflict. So if Moscow succeeds in its mediation mission, it will get the largest part of Libya's oil resources.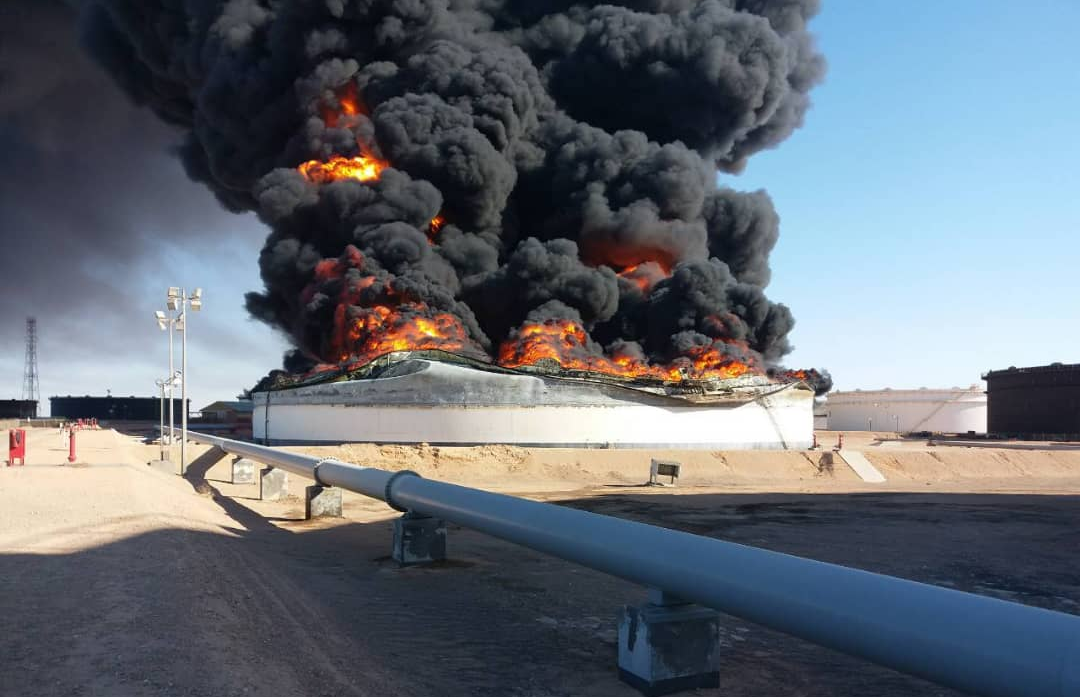 SOURCE: NOC.LY
At the end of June, the major Libyan oil ports of Es Sider and Ras Lanuf were closed following the heavy battles. In 2016, General Khalifa Haftar, commander of the LNA (Libyan National Army), seized oil ports and allowed them to be used by the state-owned National Oil Corporation (NOC), even though the company recognises the authority of the Tripoli government, which competes with Haftar. After the June attack of Haftar's hostile forces, the terminals were badly damaged and then closed, which resulted in decrease of almost half of Libya's oil production. The attack was launched by militias led by Ibrahim Jathran, supported by numerous mercenaries from Chad and Sudan. After a few days, Haftar's forces stormed the terminals.
Such unexpected attack on oil facilities has recently demonstrated that Libya constitutes a difficult market for potential foreign investors. Even General Haftar, who had disposed of the greater military power in the country, did not manage to prevent losses. Moscow used to have great hopes for the present Field Marshal. Now it has been confirmed that there is no point putting all eggs in one basket. And even if Haftar is doing well (contrary to some reports published at the end of April; on May 4, he even took part in a video-conference with Russia's Defence Minister Sergei Shoygu), Russia keeps balancing its diplomatic efforts in Libya. On May 3, Mohammed Siala, Minister of Foreign Affairs of Libya in the Government of National Accord (GNA) held talks with Russia's deputy foreign minister Mikhail Bogdanov and secretary of the Security Council of the Russian Federation Nikolai Patrushev. Later on, Siala paid a second visit to Russia; he attended the International Economic Forum in St. Petersburg. He took part in a discussion with the participation of both Bogdanov and a certain man named Lev Dengov; a businessman who became head of the Russian Contact Group for Libya's ruling elites. In May, a delegation of "Libyan security structures" arrived to Moscow; its representatives were interested in buying Russian military equipment and weapons. The Russians are currently preparing their great comeback to the Libyan market that they lost completely in 2011; the revolution of that time stopped more than a dozen major projects in such domains as oil, construction, nuclear energy and health. In 2016, the trade exchange between the two countries amounted to only 74 million dollars and it accounted only for the export of agricultural products from Russia to Libya. In 2017, it was worth more than 135 million dollars and it is still growing. Large Russian oil and gas companies (such as Tatneft) are interested in returning to the Libyan market. In 2017, Russia's Rosneft began to buy raw material from the Libyan state-owned oil company NOC.
All texts published by the Warsaw Institute Foundation may be disseminated on the condition that their origin is credited. Images may not be used without permission.