Russia Monitor is a review of the most important events related to Russian internal and external security, as well as its foreign policies.
Date: 29 March 2022 Author: Grzegorz Kuczyński
Russia Shifts Enmity Rhetoric, Now Seeking To Claim Donbas
Amid failed efforts to wage an all-out war, Russia is scaling back its goals in Ukraine. What now seems is that Russia is planning to at least extend the "people's republics" in Donetsk and Luhansk to the administrative borders of the Donetsk and Luhansk regions and then capture both following a sham "referendum."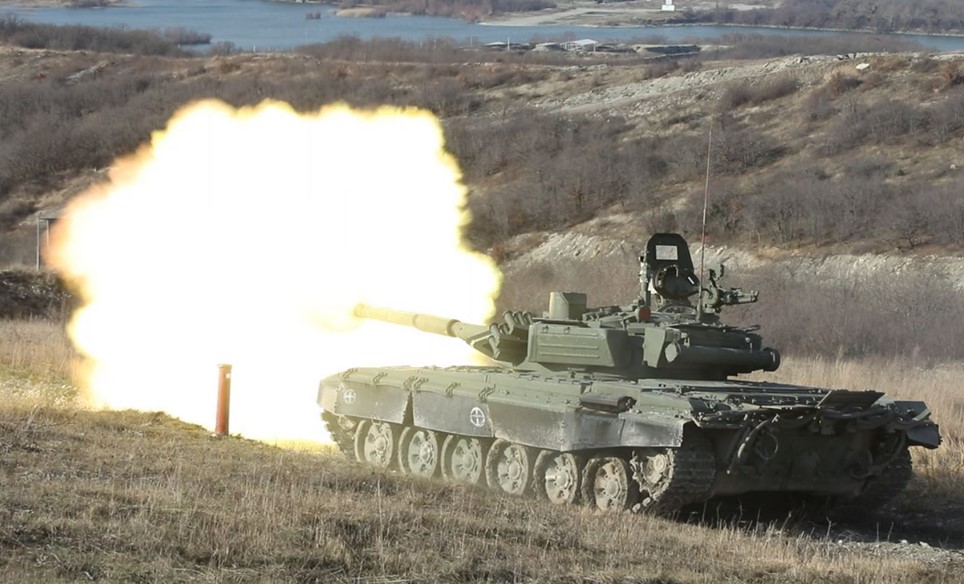 SOURCE: mil.ru
As Moscow first sought to seize Kyiv, Kharkiv, Mariupol, and Odesa, now it has shifted its war rhetoric, focusing its efforts on achieving the minimum goal––the annexation of Donbas. Thus for Russia it is vital to capture Mariupol––the region's biggest city that has remained under Ukrainian control since 2014. While recognizing the people's republics in Donetsk and Luhansk, the Kremlin made it clear the whole territory of the regions of Donetsk and Luhansk are part of its, as enshrined in these two's "constitutions" of 2014. After the war campaign that broke in 2014, just a third of Donbas fell into Russian hands. Their remaining areas were under the control of the Ukrainian authorities. Moscow's strategic goal is thus to seize them. Ukraine's general staff said on March 28 that Russia would now focus on two eastern regions claimed by Russia-backed separatists. What could come next is Russian efforts to claim this Ukrainian region in a move that allows Putin to claim victory. A Russian parliament member and former Donetsk political leader in 2014, Alexander Borodai, said a referendum is possible only after the whole republic "is liberated" by Russian forces. Likewise, Leonid Pasechnik, the head of the self-proclaimed Luhansk People's Republic, today said that it could hold a referendum 'in the nearest time' asking voters whether they support making the region part of Russia. But there is still an issue of a land connection between Russia and Crimea. To achieve this, it is necessary to capture the regions of Kherson and Zaporizhia. Reports are that the Russian military seeks to create a puppet Kherson People's Republic in the style of the Russian-backed separatist polities in the Donbas region. Russia would possibly declare the occupied territory with a sham referendum.
Support Us
If content prepared by Warsaw Institute team is useful for you, please support our actions. Donations from private persons are necessary for the continuation of our mission.
All texts published by the Warsaw Institute Foundation may be disseminated on the condition that their origin is credited. Images may not be used without permission.