Russia Performs a Military Buildup on Its Western Flank
Russian Defense Ministry has declared its plans to boost its military buildup in the Baltic part of the Western Military District. Although Moscow claimed such intention to serve as a defensive response to the Alliance's activity in the Baltic region, both composition and deployment of Russian forces may imply their aptness to be used in the event of a war. The Alliance is solidifying its movements in the Baltic region while boosting its multinational battalions in Estonia, Latvia, and Lithuania. Yet NATO's vital plan is to strengthen its western flank in fear of a threat represented by Russia.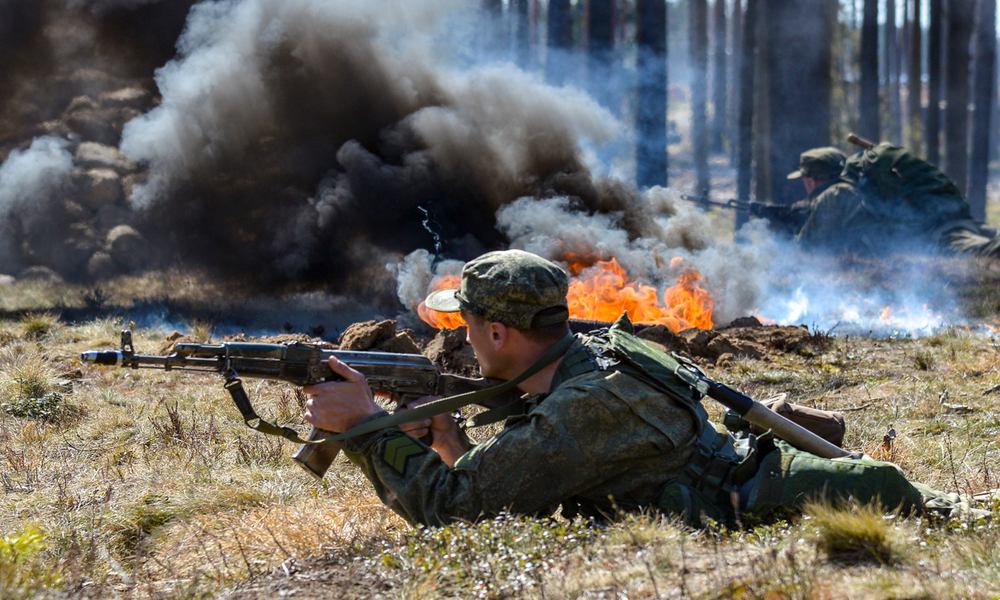 SOURCE: ENG.MIL.RU
As for the Baltic region, the Western Military District has at its disposal the 6th Army, whose structures were restored back in 2010, and the 1st Guards Tank Army (reinstated in 2016). Russia's Leningrad Oblast is home to the 138th Guards Motor Rifle Brigade while the Pskov Oblast hosts the 25th Motor Rifle Brigade, the 9th Guards Artillery Brigade, and the 26th Rocket Brigade. In early March, Russian Defense Minister Sergei Shoigu said that several armed groups in some of the country's regions are currently awaiting further reinforcements, including an air defense missile regiment to join the Western Military District by the end of 2019. This step is aimed at boosting the security of military and state facilities in the Baltic operational direction by up to 40 percent, Russian staff officials claimed.
Support Us
If content prepared by Warsaw Institute team is useful for you, please support our actions. Donations from private persons are necessary for the continuation of our mission.
Earlier in March, the S-400 Triumph defense system entered service with the regiment based in Moscow's Baltic exclave of Kaliningrad. Strengthening anti-aircraft defense systems in the Baltic region is one of the critical priorities of the Russian army, aimed at both securing strategic facilities and tracking the activity of NATO-flagged aircraft and helicopters close to the Baltic region and all the three Baltic states. For their part, the Russians remain committed to closely monitoring all steps of their rival in the Baltic Sea; each unit of the Alliance is followed by its Baltic Fleet counterpart, yet keeping a safe distance. Russia has claimed its obligation to develop the military buildup in the Baltic region in response to NATO's intensified capabilities of performing offensive actions. Both Shoigu and his generals have repeatedly insisted on NATO's alleged provocations, a reason that seems to explain Moscow's large-scale armed group in the region. Moscow said its intention to mobilize large and robust military units in the areas to deter NATO forces. In fact, Russian troops concentration, whose core consists of military branches tasked with taking part in military offensives, proves Moscow's preparations before hitting the Baltic states.
All texts (expect images) published by the Warsaw Institute Foundation may be disseminated on condition that their origin is stated.