Russia Offers to Mediate between Hamas, Fatah and Israel
Russian diplomatic activity boosted as the country decided to interfere in the Middle East's most sensitive conflict. Russia's Foreign Ministry offered to host a meeting between Hamas and Fatah leaders, a step aimed at reconciling Palestine's two parties. But that is only the first stage as it is much more important to come up with an appropriate mediation plan between Palestinians and Israel. The Kremlin intends to assume the hitherto role of the United States, yet its initiative seems already doomed to failure.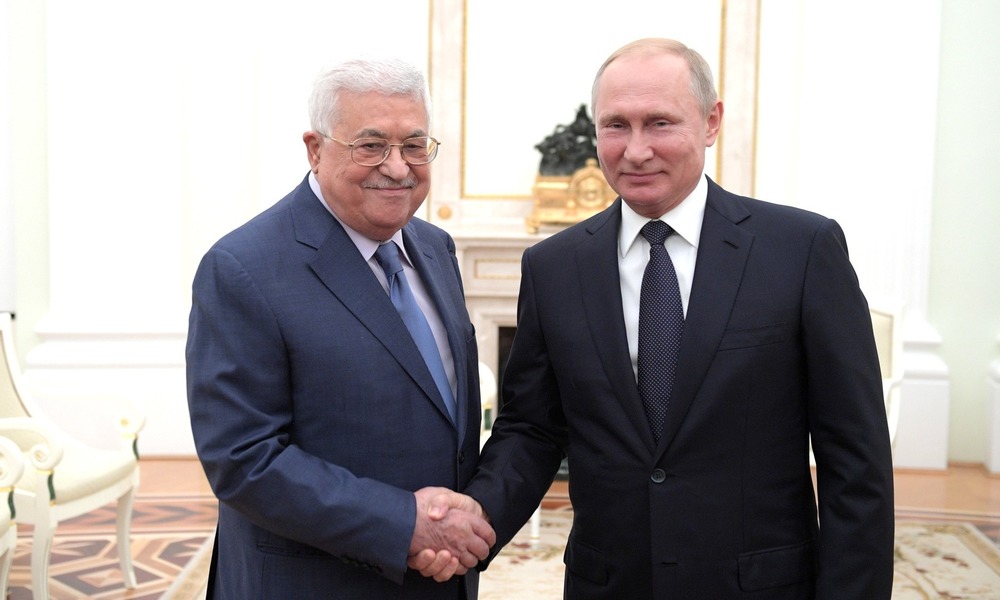 SOURCE: KREMLIN.RU
Moscow has voiced its readiness to hold a meeting of representatives of Fatah and Hamas to resolve the hostility between the two main Palestinian political parties. All attempts to restore a reconciliation dialogue eventually came to a deadlock following the bomb attack that hit the convoy of the Palestinian Authority's prime minister and head of the Palestinian intelligence services on their way to the Gaza Strip in March 2018. The Palestinian government accused Hamas of standing behind the blast while the latter denied all accusations. All efforts to mediate that have been made by Arab countries failed to bring any satisfactory results, though. Russia's Foreign Ministry has invited Hamas Chief Ismail Haniyeh to visit Moscow, where he was to meet Fatah representatives. Haniyeh finally decided to accept the invitation. Palestine's Fatah expressed its eagerness to implement its agreement with Hamas, which was sealed in October 2017 after a meeting in Cairo, and to restore a dialogue that was eventually halted following the assassination of the Palestinian Prime Minister. Russia's recent undertakings to host reconciliation talks between the two main Palestinian political parties are nothing new: back in June 2015, the Kremlin had volunteered to arbitrate between the two blocs, an idea that remained just a futile initiative. Over the past few months, a number of Palestinian delegations paid a visit to Moscow, including those of the country's Foreign Minister and of the country's organizations: Palestinian Islamic Jihad (PIJ), Hamas and Popular Front for the Liberation of Palestine.
Moscow may play only an auxiliary role towards Egypt's position in the Palestinian issue, experts were quoted as saying. If Cairo, which may exert pressure on both Fatah and Hamas, was not yet able to bring about a breakthrough, it is hard to expect Moscow to succeed in this matter. Instead, Russian initiative should be treated in terms of an element of a larger role to be played in the Israeli-Palestinian negotiations. In late July, Russia made an unsuccessful attempt to hold a meeting between Palestinian President Mahmoud Abbas and his Israeli counterpart Benjamin Netanyahu, the latter of whom turned down the invitation. Russian diplomacy intensified its activities in this part of the Middle East after the Palestinian government and the U.S. presidential administration had experienced a deep crisis in their bilateral relations in December 2017 after by Trump's controversial decision to recognize Jerusalem as the capital of Israel. Palestine's Foreign Minister visited Moscow in late December while President Abbas made two trips to the Russian capital. Nonetheless, there is little chance for Russia-mediated Israeli-Palestinian talks to be ever initiated: Israeli leaders find direct negotiations pointless until the United States presents a new peace plan. Many Israeli officials claim that Moscow seems to act in favor of the Palestinian side, as exemplified by Russia's December veto against a U.N. resolution condemning militant group Hamas for firing rockets into Israel that expressed sharp criticism over Hamas leader invitation.
All texts published by the Warsaw Institute Foundation may be disseminated on the condition that their origin is credited. Images may not be used without permission.