Russia – China's Junior Partner
Gone are the days when Communist China asked Joseph Stalin for help. It is even difficult to talk about an equal partnership between Moscow and Beijing. Seven decades after establishing diplomatic ties, it has become clear that China is now in a much stronger position than the Russian Federation. What is important, this notion can also be applied to defence issues. It seems as if the Kremlin has accepted the role of a junior partner of the Middle Kingdom.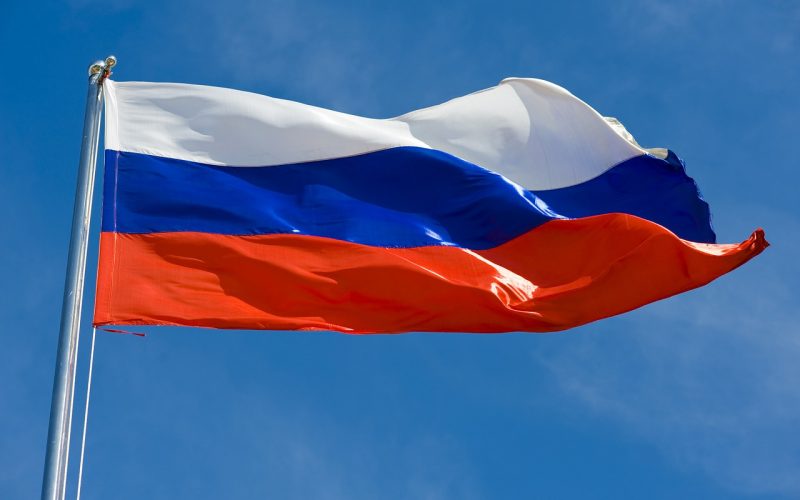 Russia is open to the largest of China's investments, a fact which was confirmed by a number of agreements signed by Xi Jinping during his recent visit to Moscow. From the Kremlin's viewpoint, the more economic links there are with China, the more solid the foundation of the partnership with Beijing becomes (Putin's ultimate goal is to forge an alliance with the People's Republic of China). For now, however, the co-operation between the two nations is based mainly on the export of Russian hydrocarbons to China. Vladimir Putin instructed Gazprom to explore the possibility of making a connection with the Chinese market regarding gas deposits on the Yamal Peninsula. The Power of Siberia natural gas pipeline is to become operational by the end of this year. The Kremlin, however, would like to diversify its economic relations with Beijing, so that Russia would not be perceived only as a raw material resource base for China – both at the national level (gas, oil) and the regional one (the exploitation of the Far East by Chinese companies – mainly timber). Chinese investments in various sectors of the Russian economy are to boost its development in the technology industry (e.g. co-operation on a 5G mobile network) as well as to provide the economy currently experiencing problems with access to Chinese financial assistance. The Russian side does not show any concerns related to China's economic expansion simply due to the fact that it is not yet as large as it is often presented and does not pose a serious threat to Russian interests. Even in Siberia, where direct Chinese investments are, in purely financial terms, still not that impactful. In general, the so-called colonisation of Siberia and the Russian Far East still remains a myth rather than a reality. According to recent research, over the last decade, only 20,000 Chinese decided to settle permanently in Russia. However, tensions around the business activity of Chinese companies over the Ural Mountains have become so great that Moscow decided to take some – though purely symbolic – legal steps which were received as an attempt to restrict Chinese expansion. In truth, the Russian government is not even interested in restricting economic co-operation with China in long-term and strategic aspects. First of all, this is an attempt to pacify anti-Chinese sentiments of a large part of the Far East and Siberian population, which, together with their dissatisfaction at local authorities (which are often corrupt and favourable to Chinese investors, even if it is not beneficial to the region), are becoming a threat to the regime, which, in turn, affects the results of Kremlin-backed candidates in local elections. The goal is to neutralise the anti-Chinese sentiments, which, for example, in the case of a Chinese-funded water-bottling factory based at Lake Baikal has already become a national problem (hundreds of thousands of Russians have signed a petition to stop the construction of the project; public figures around the entire country have spoken on the issue, promoting slogans of environmental protection). Second of all, it may be connected with the desire of the Moscow authorities to impose tighter control over the local authorities and to be in total control of Russian-Chinese economic co-operation in the region. Therefore, it is highly doubtful that this would hit Chinese business plans in this part of Russia in the long run, because even Moscow would not like it to be received in this way in Beijing.
Support Us
If content prepared by Warsaw Institute team is useful for you, please support our actions. Donations from private persons are necessary for the continuation of our mission.
Russia is pleased with the crisis in the West and the U.S.-China conflict. In Moscow, optimists are already thinking about a new multipolar world order, in which Moscow would be an equal partner of the United States, China and the European Union. Together with Beijing, the Russians are planning to rule over the entire Eurasian continent. The problem is, however, that Russia and China are not equal partners. Especially economically. China's GDP is $14.2 trillion, while Russia's GDP is "only" $1.6 trillion. China's military budget is $230 billion, whereas Russia's is "merely" $60 billion. If Beijing does not succeed in replacing America as the world's number one superpower, then it will strive to create a bipolar world order, in which the Middle Kingdom will be one pole and the United States, not Russia, the other. What about Russia then? It will become at best "China's petrol station". The expansion of gas and oil connections between Russia and China is already bringing greater benefits to Beijing that it does to Moscow. First, the Russians earn less from selling oil and gas to the Middle Kingdom than to European customers. Second, redirecting some of Russia's exports from Europe to Asia poses a major risk to Russian oil companies and the country's budget. Once freed, the positions in Europe will be quickly taken by others, with the Americans being in the lead, whereas the co-operation with Beijing is filled with great uncertainty. In this case, Moscow is in a much weaker position than it is in Europe, because, apart from developing its own mining industry, China also has alternative sources of hydrocarbons in Central Asia. This is the area where Russia's withdrawal and China's expansion are most visible. In the 1990s, five post-Soviet republics in Central Asia belonged to Moscow's traditional sphere of influence. Now, however, things have changed. Not only does Beijing import gas directly from Turkmenistan and Kazakhstan, but it also invests heavily in the extraction of mineral resources in Tajikistan, Kyrgyzstan and Kazakhstan. Moscow may at the very best offer something from the area of security, but certainly not from the economy one. A similar situation can be found in another place in the world, where the rivalry between Russia and China is becoming more and more apparent. After the collapse of the Soviet Union and Moscow's subsequent withdrawal, Africa became a grateful field of expansion for Beijing. However, things are changing – the Russians are now offering African nations primarily military support, but also, as proven by the recent Russia-Africa Summit in Sochi, consulting and specialist expertise in the area of mineral extraction.
Author:
Grzegorz Kuczyński – graduated in history at the University of Bialystok and specialized Eastern studies at the University of Warsaw. He is an expert on eastern affairs. He worked as a journalist and analyst for many years. He is the author of many books and publications on the inside scoop of Russian politics.
All texts published by the Warsaw Institute Foundation may be disseminated on the condition that their origin is credited. Images may not be used without permission.