Rosneft's German Subsidiary Expands Its Activities
Rosneft Deutschland GmbH, the Germany-based downstream unit of Russia's state-controlled Rosneft, launched direct crude imports to Germany after having acquired the relevant license in the second quarter of the year. Until now the firm had been involved in processing crude. Extending business activities of Rosneft's subsidiary shows Moscow's growing interest in developing its energy expansion on the German market.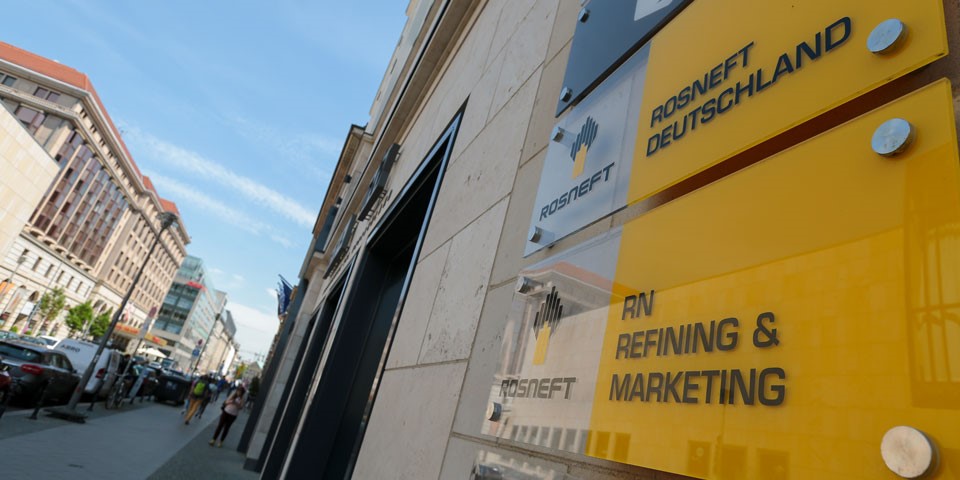 SOURCE: ROSTNEFT.DE
By independently importing its raw material, Rosneft's daughter company will boost its operational activities, Sechin's firm has said. Indeed, Rosneft Deutschland has already inked a series of deals with airlines on refueling passenger aircraft at the airports in Berlin and Munich. In January 2019, the Germany-based oil firm had begun trading petroleum products in Germany. It deals with all products being manufactured at Rosneft Deutschland's three German refineries, along with its mother company in Russia. Among them are gasoline, diesel fuel, jet fuel, fuel oil, LPG, or heavy oil.
Support Us
If content prepared by Warsaw Institute team is useful for you, please support our actions. Donations from private persons are necessary for the continuation of our mission.
Rosneft Deutschland holds stakes at three German refineries: PCK in Schwedt (54.17 percent), MiRO in Karlsruhe (24 percent) and Beyernoil in Vohburg/Neustadt (25 percent). Rosneft's Deutschland annual output capacity is estimated at 12.5 million tons of processed crude, or 12 percent of Germany's total refinery capacity. Rosneft's German downstream unit trades petroleum products that come both from these refineries and terminals. Delivered oil goods are shipped to clients both by road and rail tankers, as well as by river. Rosneft Deutschland sells its manufactured petroleum products to about half a thousand companies from Germany, Poland, the Czech Republic, Switzerland, Austria, and France. Rosneft's subsidiary is headed by Australian-born Brian Chesterman while Russian Andrey Kislitsyn serves as the firm's Managing Director and Chief Financial Officer. What seems Rosneft's Deutschland "jewel in the crown" is the PCK refinery in the Brandenburg town of Schwedt that receives Russian-sourced oil through the Druzhba pipeline. Rosneft owns a 54.17 percent share while Shell and End hold respectively 37.5 and 8.3 percent. At the MiRo refinery in Karlsruhe (Baden-Württemberg), Rosneft has a 24 percent stake, with Shell, ExxonMobil and Philips 66 owning 32.25, 25 and 18.75 percent shares respectively. Finally, at the Bavaria-based Bayernoil refinery, the Russians hold a 25 percent stake while among other shareholders are Varo Energy (45 percent), Eni (20 percent) and BP (10 percent).
All texts published by the Warsaw Institute Foundation may be disseminated on the condition that their origin is credited. Images may not be used without permission.