Russia Monitor is a review of the most important events related to Russian internal and external security, as well as its foreign policies.
Date: 20 July 2023 Author: Grzegorz Kuczyński
Rosgvardia Receives Heavy Weaponry After Wagner's Failed Rebellion
Wagner's mutiny made the Russian regime realize how important it is to keep military leaders at bay, also to thwart any rebellion that might spark in the country. It was for that reason that the Russian National Guard (Rosgvardia) was established to combat "terrorism and extremism" within the country.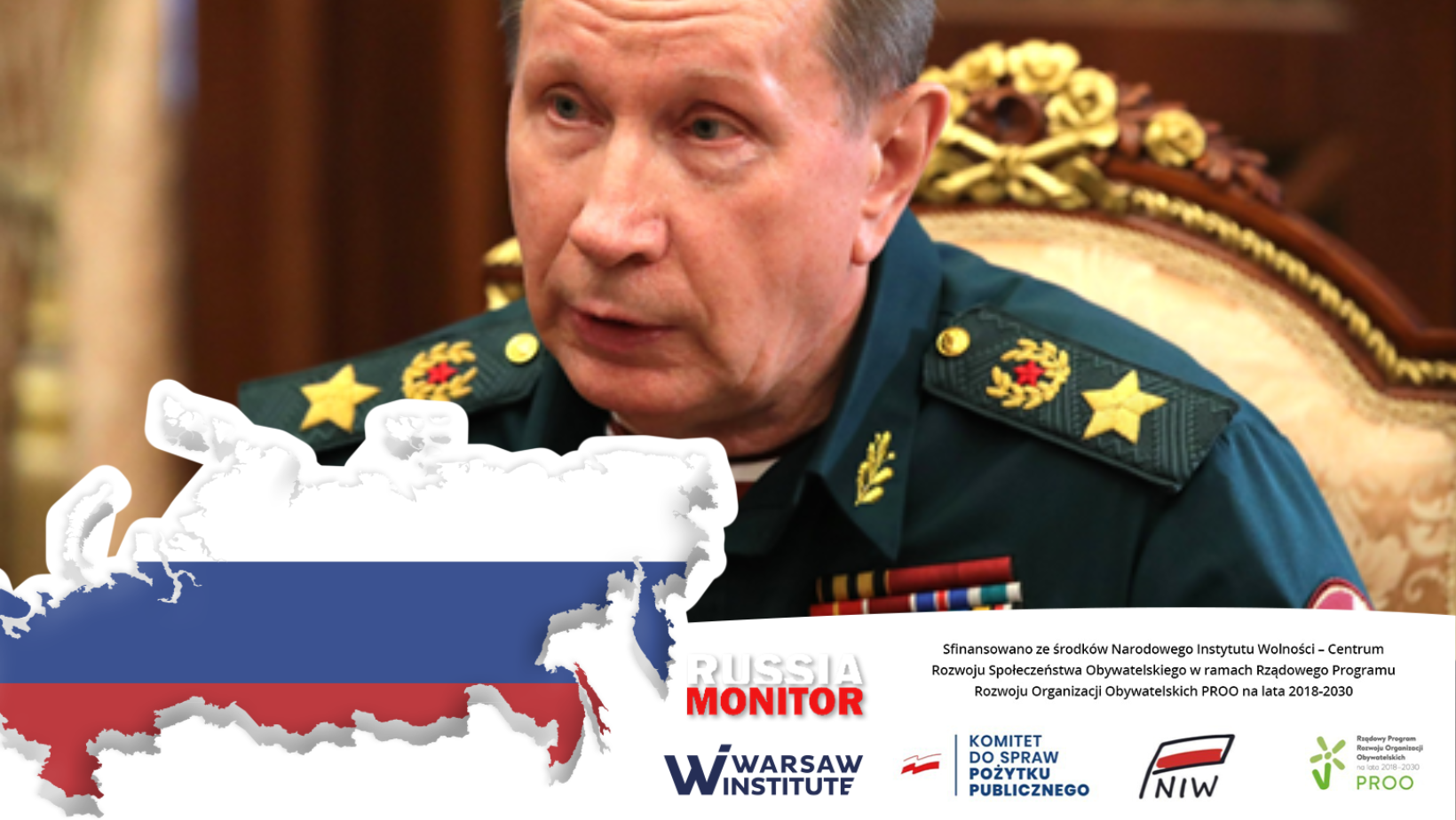 SOURCE: kremlin.ru
Not incidentally, Meanwhile, at a meeting with Wagner officers at the Kremlin on June 29, Putin also received the director of the Russian National Guard, (Rosgvardia), Viktor Zolotov. Wagner fighters could join Rosgvardia rather than the regular army. There are other consequences of Prigozhin's mutiny. A new bill introduced on July 17 to the Russian State Duma will give the Russian National Guard Service the right to have military equipment, including heavy armored vehicles and tanks. In an interview with Russian state media outlets after a Kremlin ceremony praising military efforts to stop the mutiny, Viktor Zolotov, the director of Rosgvardia, said the bill had been approved by Vladimir Putin beforehand. Those changes will be beneficial for Ramzan Kadyrov–– not only for the sake of his close ties with Zolotov. In fact, top Chechen paramilitary groups are included in Rosgvardia. The guards, he said back on June 27, will in future be equipped with heavy weaponry. Rosgvardia will also see many Wagner mercenaries who refuse to sign any contract with the defense ministry. Moreover, the "Grom" special units of the Russian Federal Drug Control Service (of the Russian Ministry of Internal Affairs) were officially transferred to the control of the Rosgvardia. The transfer of "Grom" units to Rosgvardia, as well as the decision to provide Rosgvardia with heavy combat equipment, supports the previous assessment that the Kremlin is continuing efforts to consolidate its internal security apparatus around Rosgvardia's structures. "Grom" units were established within the Federal Human Trafficking Control Service, dissolved in 2016 and incorporated into the Federal Drug Control Service. Its military personnel are well-trained officers who have gained combat experience in a number of agencies, including the FSB, SVR, GRU, and the interior ministry.
Support Us
If content prepared by Warsaw Institute team is useful for you, please support our actions. Donations from private persons are necessary for the continuation of our mission.
All texts published by the Warsaw Institute Foundation may be disseminated on the condition that their origin is credited. Images may not be used without permission.