Reserved reaction to the Turkish blackmail
Just before the NATO summit in London, Turkey threatened to block the acceptance of the defence plans for the Baltic states and Poland if NATO does not help Ankara in the battle with Syrian Kurds. Representatives of the Baltic states' authorities reacted to the Turkish blackmail with reserve as they were aware that difficult backroom negotiations would be conducted until the last moment. However, Turkish demands are another disturbing sign for the eastern NATO flank, especially for the foremost Baltic states, after the French President's critical statement about NATO.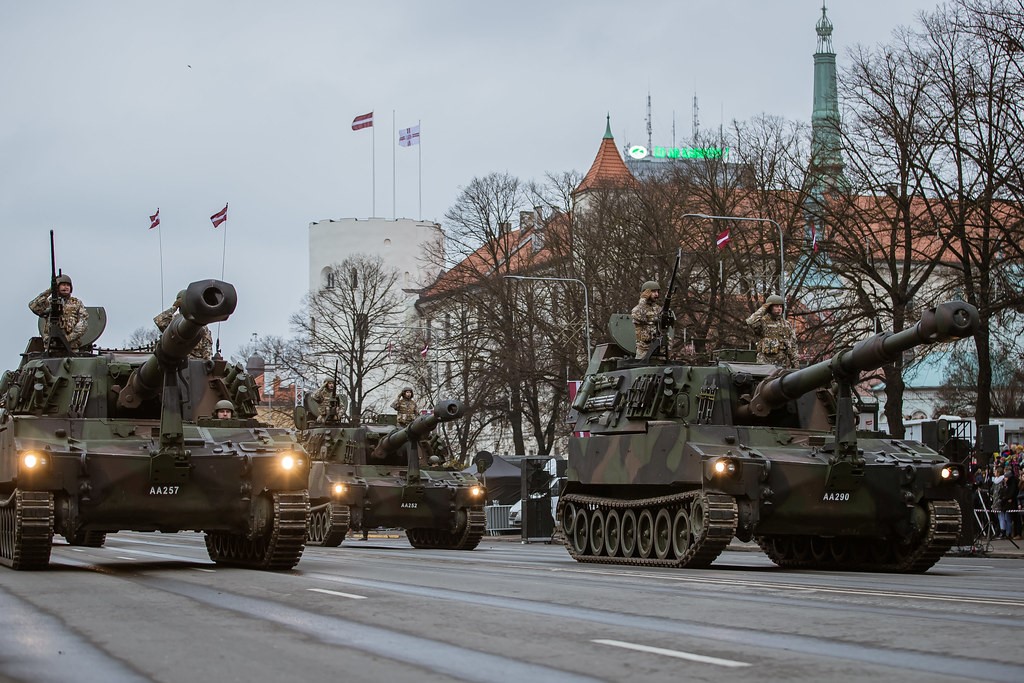 SOURCE: MIL.LV
In 2010, NATO introduced first – but very general – defence plans for Estonia, Latvia, Lithuania and Poland in case of Russian aggression. Four years later, they were updated and elaborated after the annexation of the Crimea. Since then, discussions about details of further enhancement were being held. The results were supposed to be presented during the NATO summit in London (December 3-4).
Support Us
If content prepared by Warsaw Institute team is useful for you, please support our actions. Donations from private persons are necessary for the continuation of our mission.
However, Turkey vetoed. Representatives of the Baltic states' governments reacted with reserve. Minister of Foreign Affairs of Lithuania Linas Linkevičius expressed hope that decisions would be made before the summit as the negotiations are still going on. Linkevičius did not want to comment on the Turkish stance about NATO plans, but he admitted that Ankara wanted the alliance to accept documents declaring its official stance about Kurdish organisations such as YPG. Edgars Rinkēvičs, Minister of Foreign Affairs of Latvia, appealed not to dramatise the information about the negative stance of Turkey. Rinkēvičs said that currently NATO "is assessing the risks and the form of proper actions" and he noted that "this process entails wide-ranging discussions". He did not want to comment on details of "internal discussions" within NATO. He added that he was convinced that a compromise respecting the interests of Baltic states' security would be reached. "Baltic" politicians not connected with the government are more critical. For example, a deputy from the Estonian opposition, former commander Ants Laaneots (Reformierakond), speaks directly about the blackmail of Erdogan and appeals for changes in the decision-making processes in NATO. Laaneots points out that counting on the consensus is weakening the alliance which is mainly a military block after all, which in turn means that it should be efficient and fast in action.
All texts published by the Warsaw Institute Foundation may be disseminated on the condition that their origin is credited. Images may not be used without permission.