Putin's Envoy Meets Taliban After U.S. Talks Collapse
Russia has long made efforts to narrow down, or to derail Western, and chiefly the U.S., military troop presence in Afghanistan. Moscow's top goal in Afghanistan consists in becoming a key mediator in the Afghan civil war and securing dominant influence in Kabul. It is therefore vital to eye the Taliban as Russia's allies in its fight against what is called the Islamic State on Afghan soil. This is why Moscow looked hopefully at the U.S.-Taliban talks, and what raised the Kremlin's concern was Donald Trump's decision to break off joint negotiation efforts. The Taliban's talks with Russian President Vladimir Putin's special envoy for Afghanistan seem to corroborate Moscow's mounting willingness to see Washington resuming the negotiations with the Taliban.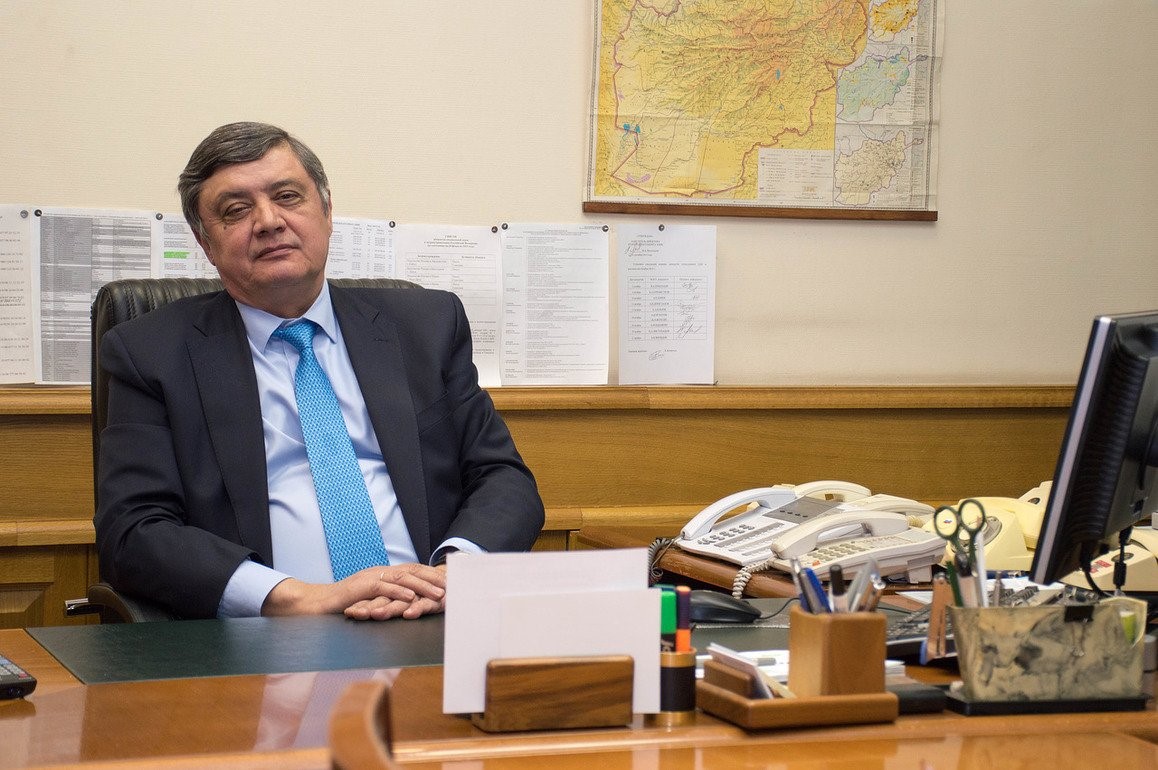 A group of Taliban representatives, which visited Moscow on September 13, was headed by Sher Muhammad Abbas Stanikzai, the head of Taliban's negotiation team in Qatar. Their trip to the Russian capital marked the first international visit of a Taliban delegation after U.S. President Donald Trump canceled separate meetings at the Camp David presidential retreat with Afghan President Ashraf Ghani and the Taliban on September 8. Trump refused to take part in peace talks following a deadly terrorist attack in Afghanistan's capital of Kabul that left 12 people dead, of which a U.S. soldier. Initially, peace talks with the Taliban were also scheduled to take place with the participation of U.S. special envoy Zalmay Khalilzad.
Support Us
If content prepared by Warsaw Institute team is useful for you, please support our actions. Donations from private persons are necessary for the continuation of our mission.
When in Moscow, the Taliban negotiating team met in the building of the Russian Foreign Ministry to hold talks with Russia's special envoy for Afghanistan Zamir Kabulov. High on the agenda of the meeting was the situation after Washington's pullout of the peace negotiations. Russia expressed its concern over this fact, saying that it is vital that the U.S. resume talks with the Taliban. The latter, for their part, upheld their readiness to continue dialogue with Washington. Talking to the Russian state television channel RT, Stanikzai said that the Taliban seeks to hold talks with Washington, but if no agreement is to be concluded, their insurgents can fight the Americans "for 100 years." After the Moscow meeting, the Taliban delegation was originally meant to fly to Beijing, yet it eventually failed to agree upon any talks with China.
This was another visit of the Taliban to Moscow, though a decision to designate the Taliban as a terrorist organization was made by Russia's Supreme Court in February 2003. Russia is performing mediation efforts between the rebel fighters and the Kabul-based government. Taliban officials had met Afghan politicians in Moscow in November 2018 and February 2019. Russia has long provided support for the Taliban, both politically and militarily, as pointed out by Washington. Moscow has justified its ties with the Taliban with an exaggerated estimate of the threat from the so-called Islamic State in neighboring Afghanistan, an area of struggles between the Taliban and I.S. fighters. What surfaced as Moscow's strategic goal is to rebuild its influence in Afghanistan, which seems to explain its efforts to forge cooperation with the official Afghan government, also by sending military hardware while offering help in training local troops and army officers.
All texts published by the Warsaw Institute Foundation may be disseminated on the condition that their origin is credited. Images may not be used without permission.