Putin's Approval Rating Keeps Declining Despite Recent Address
Vladimir Putin's social promises made in his annual speech to Russia's Federal Assembly failed to increase the president's approval ratings. A recent poll carried out after Putin's State of the Union address showed that popular support for the Russian leader has slumped, which may prompt him to sharpen his domestic and foreign policy. It is to be expected that the Russian authorities will intensify repressions against all those who will criticize the current regime. At the same time, there has emerged an increasing threat of Moscow's aggressive activities on the international arena aimed at rebuilding Putin's decreasing popularity.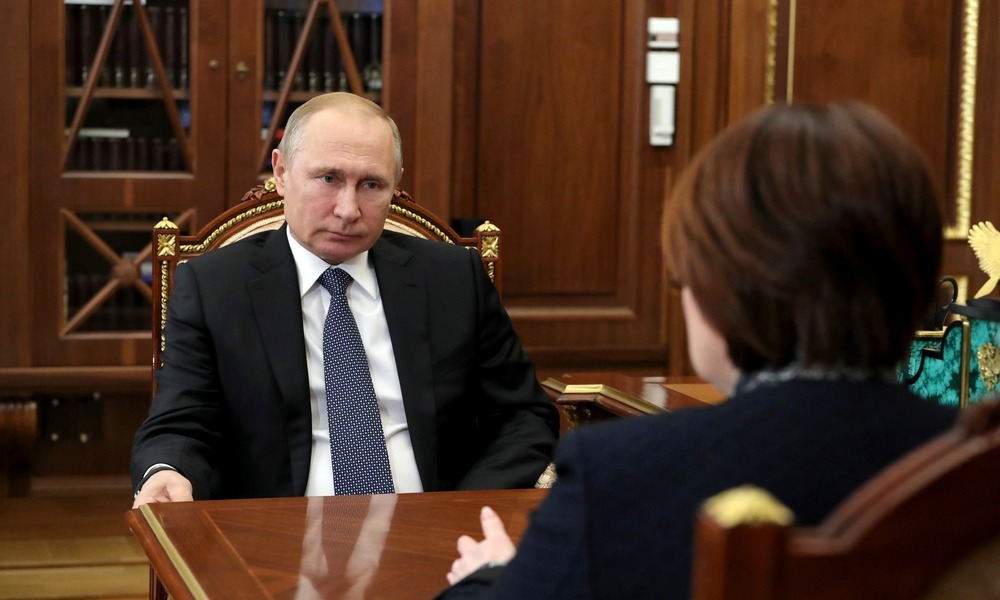 SOURCE: KREMLIN.RU
A survey published on March 7 by the WCIOM agency said that Putin's trust rating slipped to 32 percent to hit a new historic low since 2006, compared to 33.4 percent in January this year. Importantly, the WCIOM is a state pollster while its poll was carried out between February 25 and March 5, so after Putin's annual speech to the Federal Assembly delivered on February 20. It could come as an effort to bolster the president's public image denounced in 2018 as an aftermath of two unpopular state decisions to hike the value-added tax rate and increase the retirement age.
Initially, the speech had been set to be held in March to mark the fifth anniversary of Moscow's annexation of Crimea, Russian "Vedomosti" newspaper quoted a Kremlin source as saying. The presidential administration decided, however, to move the address to an earlier date in a bid to stop the fall of the rating. As it later turned out, the speech purposefully tackled social and domestic issues, which might have hinted Kremlin officials not to connect these matters with Crimea's annexation and Moscow's foreign policy. Russian Dozhd TV channel reported it the Kremlin sought to find positive topics to be included in the president's speech because "people have grown weary of missiles", citing one of its sources as saying. To make matters worse, Putin's speech did not particularly attract popular attention, denoting the worst result since 2014, while fewer and fewer Russians believe that a single decision of the president, referred to as a "good tsar", will exert a positive influence on their lives.
Putin has in the past needed to grapple with falling trust ratings while making attempts to regain popularity: back in 2000, the president enjoyed high public support after Russia's Chechen war, additionally backed by both state and private TV channels. A few years later, Putin's popularity flourished amid a significant and long-lasting increase in oil prices, which in turn translated into growing income of the Russian population. After a massive wave of social unrest in late 2011 and early 2012, the president fell back on starting a war with the West, first annexing Ukraine's Crimea. This step eventually rejoiced the society, resulting in Putin's extremely high approval levels. This is yet over while the Russians need to struggle with hiking taxes, higher pension rage and a drop in real income, all of which may inspire Putin to break out a "small yet victorious" war to restore his past popularity.
All texts published by the Warsaw Institute Foundation may be disseminated on the condition that their origin is credited. Images may not be used without permission.