Russia Monitor is a review of the most important events related to Russian internal and external security, as well as its foreign policies.
Putin Names Shoigu, And Not Medvedev, In Kremlin Harsh Election Course
Russian officials just started an election campaign before September's parliamentary vote. President Vladimir Putin revealed top candidates on the federal list of United Russia, the country's dominant party that seeks to preserve its constitutional majority despite low popularity ratings. The Russian regime took violent action to stifle opposition and curb the possibility to monitor any instances of vote-rigging. Possibly fearing a popular rally after the vote, Putin might have taken a lesson from Lukashenko and thus has embarked on a harsh course now. Picking defense and foreign ministers to head the United Russia list also hints at the party's harsh rhetoric. Placing Shoigu as the "number one" on the list instead of Dmitry Medvedev, whom many believed to be the favorite in the run-up, aims to increase voter enthusiasm. While Shoigu is now among the most popular Russian politicians, Medvedev is relatively unpopular.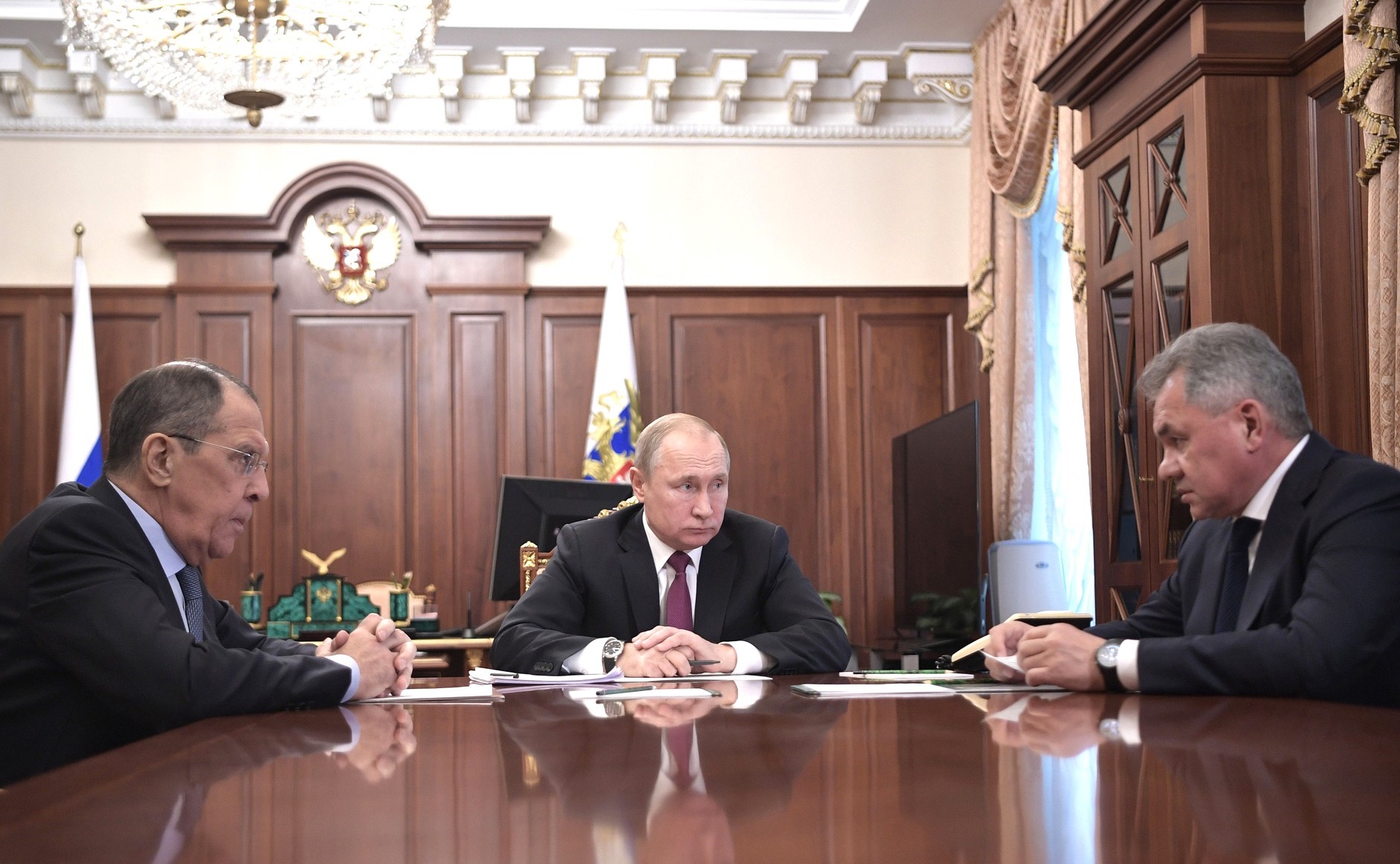 SOURCE: KREMLIN.RU
Russian President Vladimir Putin was addressing a congress of the ruling United Russia party in Moscow on June 19 and proposed that United Russia's national party list feature prominent figures including Defense Minister Sergei Shoigu and Foreign Minister Sergei Lavrov. Dmitry Medvedev, who serves as the party's chairman, was not included on the list. Five years ago Medvedev headed the party's federal list. This is the next stage of removing the former president (2008–2012). In early 2020 Medvedev was relieved from his duties as the country's prime minister. He is now a member of the Security Council. However, the end of Medvedev's political career is not a foregone conclusion. His party fellows could just want to upgrade his image and prevent him from making unpopular decisions. Also, picking Shoigu as the party's number one may indicate he could replace Putin as president. Yet this is unlikely due to the age (66) and ethnicity (he is a Tuva native) of the incumbent foreign minister. It is rather about channeling the popularity of Shoigu and the Russian military. But this is not enough to win with a landslide. Naturally, there will be mass vote-rigging, but the Kremlin has already made an effort to stifle opposition. These amendments deprived some 9 million people in Russia of their right to cast a ballot. Two-thirds of them are Russians with dual citizenship or those holding long-term residence permit in other countries. In May Russian lawmakers passed a law that bans any persons affiliated with "extremist organizations" from seeking public office, a blow dealt to some 200,000 people associated with Navalny's foundation. The outlawed opposition leader urged his supporters to vote for candidates having the biggest chance of defeating United Russia politicians in September's parliamentary election.
Support Us
If content prepared by Warsaw Institute team is useful for you, please support our actions. Donations from private persons are necessary for the continuation of our mission.
All texts published by the Warsaw Institute Foundation may be disseminated on the condition that their origin is credited. Images may not be used without permission.