Polish-Azerbaijani Cooperation | Diplomacy Talks Series
As part of the Warsaw Institute's "Diplomacy Talks Series" Tomasz Kijewski, President of the think-tank, visited the Embassy of the Republic of Azerbaijan at the invitation of Her Excellency Nargiz Gurbanova, Ambassador of the Republic of Azerbaijan.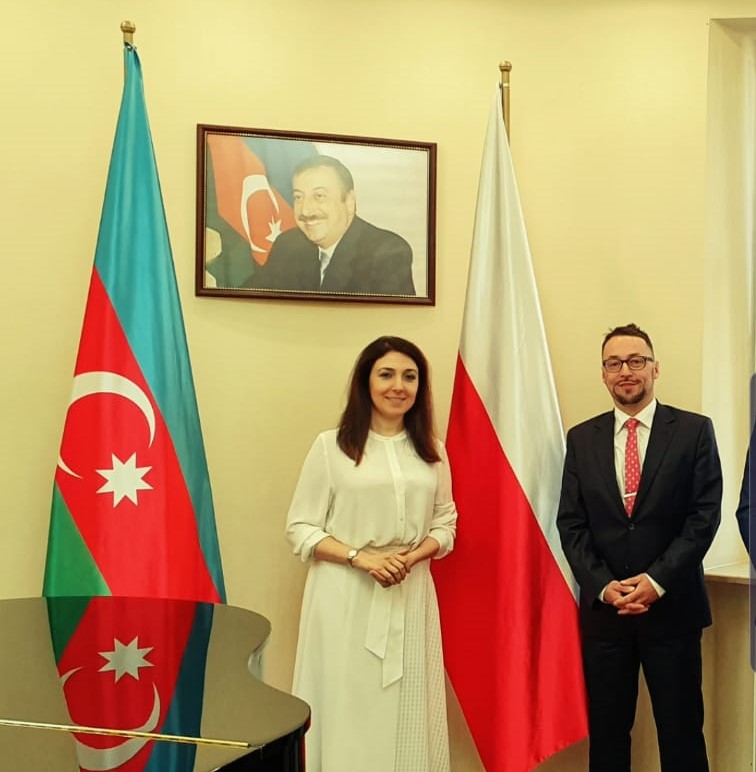 During the talks, Mr. Kijewski presented the working profile of the Warsaw Institute. The Ambassador was interested in how non-governmental organizations function in Poland and what topics and regions are at the center of our interests. The conversation also concerned the possibilities for cooperation between Polish and American NGOs and think-tanks, as well as the common heritage of both countries. The Ambassador also presented the main challenges facing Baku in the South Caucasus region and the possibilities of cooperation with such political and economic projects as the Three Seas Initiative or the Visegrad Group.
This meeting was part of the "Diplomacy Talks Series", the next one will take place at the Embassy of the Republic of Armenia.
We encourage you to follow our future activities aimed at building a strong cooperation of countries in Central Europe!
All texts published by the Warsaw Institute Foundation may be disseminated on the condition that their origin is credited. Images may not be used without permission.