Poland and Armenia – cooperation opportunities | Diplomacy Talks Series
On June 1, 2021, Tomasz Kijewski, the President of the Warsaw Institute Foundation, met with His Excellency, the Ambassador of the Republic of Armenia, Samvel Mkrtchian. The meeting was organized as a part of The Warsaw Institute's "Diplomacy Talks Series".
In the first part of the meeting, Tomasz Kijewski presented the organization's activity profile, in particular the areas of interest of experts and the possibilities of cooperation on Polish-Armenian projects, both bilaterally and regionally. The Ambassador noted that he knows the activities of the Warsaw Institute and follows with interest its publications.
In the second part of the meeting, the main political, economic and military challenges for security in the South Caucasus region were discussed. This part of the conversation was also devoted to trading issues between Armenia and Poland. An important place in the trade exchange is the Polish exports to Armenia of chemical products, e.g. foil, glycerol, medicines, and cosmetics. During the talks, the issues of polish cooperation with Armenia as part of the Eastern Partnership and the possibility of joint actions between Yerevan and NATO as part of stabilization missions were also discussed. The Ambassador expressed his interest in intensifying joint activities between Armenia and Poland, also in the dimension of non-governmental organizations.
We encourage you to follow our future activities aimed at building a strong cooperation of countries in Central Europe!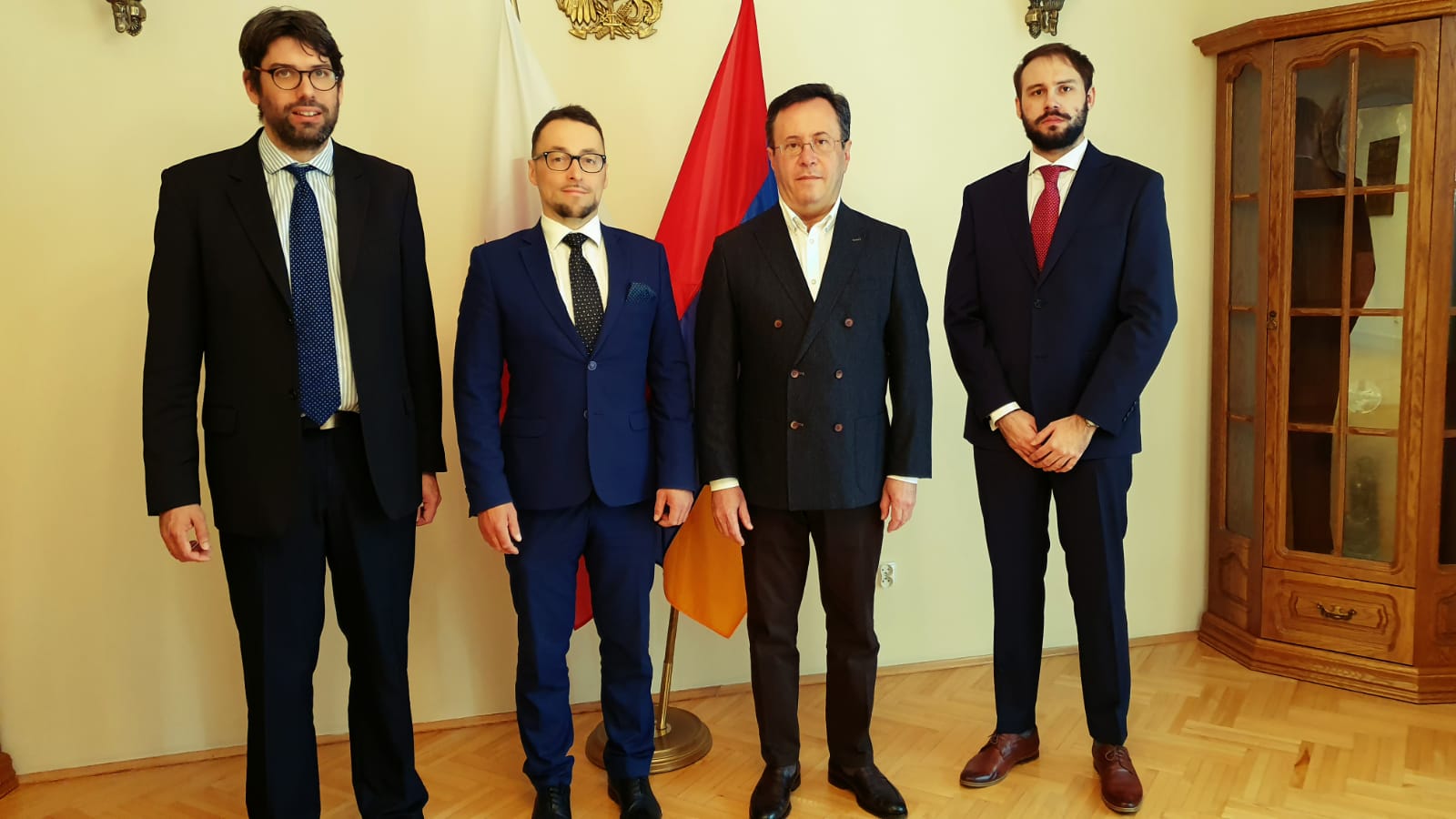 All texts published by the Warsaw Institute Foundation may be disseminated on the condition that their origin is credited. Images may not be used without permission.