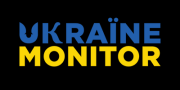 Ukraine Monitor presents the latest news concerning internal and external matters of Ukraine – a unique country where the interests of the East and the West clash almost every day.
Date: 16 January 2023 Author: Grzegorz Kuczyński
Personnel Changes in Naftogaz Management
The government has appointed a new member of the executive board of Naftogaz and some new managers to a couple of companies linked to Ukraine's oil and gas company. A series of personnel reshuffles has taken place in Ukraine's energy company following a change in CEO back in November when the government appointed Oleksiy Chernyshov, former Minister for communities and territories development, as the new Chairman of the Board of Naftogaz to replace former CEO Yuri Vitrenko.
SOURCE: Oleksiy Chernyshov appointed new Naftogaz CEO | Naftogaz Ukraine
By a government decree of January 6, Vasyl Volodin was appointed as a board member of the Naftogaz of Ukraine for the period until the new composition of the supervisory board of Naftogaz, but no later than April 29, 2023. Previously, Volodin held the position of the State Secretary of the Ministry of Development of Communities and Territories of Ukraine (from June 17, 2020, to February 8, 2022), as well as the head of the Kyiv Regional State Administration (from June to November 2022). The executive board of Naftogaz also includes Mavriky Kalugin and Roman Chumak. Interestingly enough, as reported on January 5, the board dismissed Kalugin, yet no further confirmation was provided. Ukrainian media outlets reported the resignation of Serhiy Boyev, who serves as head of the department of strategic planning & control at Naftogaz. On January 6, the government approved a new composition of the Naftogaz supervisory board, appointing two new directors. According to Ukrainian law, the general shareholders meeting may exercise the powers of the supervisory board only when one is absent. In addition, it appointed Oleg Tolmachov as acting director general of Ukrhazvydobuvannya instead of Alexander Romaniuk and Roman Malyutin as acting director general of Ukrtranshaz instead of Serhiy Pereloma. The dismissed managers worked for Yuri Vitrenko, former CEO of Naftogaz. Their successors are high-class specialists with considerable experience in the oil and gas sector they have gained in U.S.-based companies. It is a new series of personnel reshuffles following Vitrenko's dismissal, but the whole process could speed up after a new supervisory board is formed. The previous board resigned back in 2021 amid an acute conflict with Vitrenko.
Support Us
If content prepared by Warsaw Institute team is useful for you, please support our actions. Donations from private persons are necessary for the continuation of our mission.
All texts published by the Warsaw Institute Foundation may be disseminated on the condition that their origin is credited. Images may not be used without permission.