Nuclear Bombers over the Baltic. Russia Provoking Not Only NATO
Russian aviation does not reduce its activity in the Baltic Sea regularly alarming countries in the region. This mainly concerns Lithuania, Latvia and Estonia but the Russian activity troubles other countries, including neutral Finland and Sweden.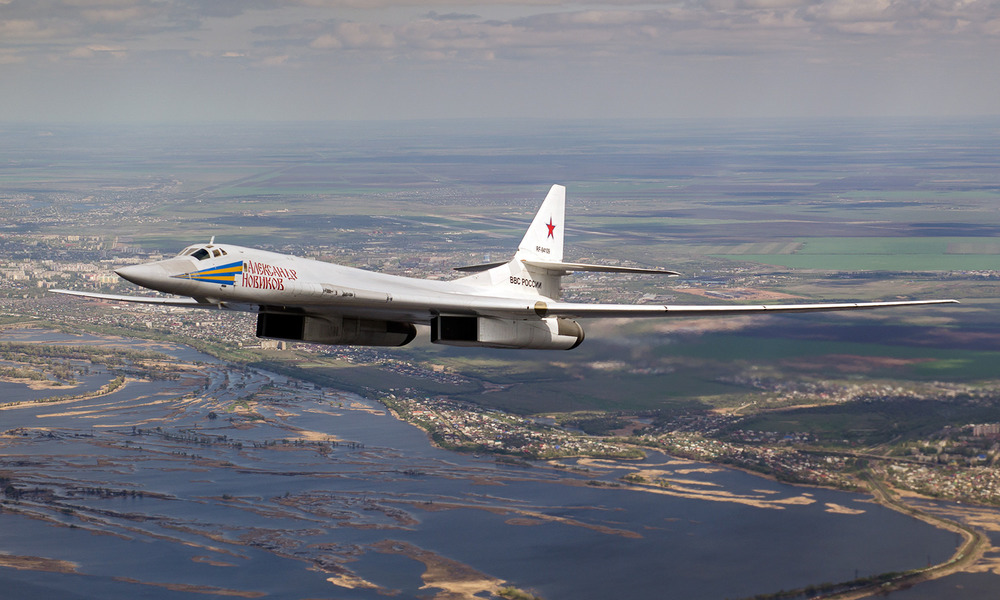 SOURCE: WIKIPEDIA.ORG
On July 29, the Lithuanian Ministry of Defence informed that in a week, fighters of the NATO's Baltic Air Policing mission stationing in Lithuania and Estonia launched in the alarm mode two times to intercept Russian planes. First, on July 22, NATO planes intercepted and escorted a Russian Su-24 bomber. Six days later they intercepted and escorted Il-76 transport aircraft. Both Russian machines were flying over the Baltic Sea between the Kaliningrad Oblast and the remaining part of Russia. But the allied aviation was even more busy between 10 and 16 of June. NATO fighters stationing in Lithuania and Estonia launched six times triggered by Russian machines over the Baltic Sea. They intercepted Il-20 reconnaissance aircraft, Il-76 and An-26 transport aircraft, An-24 airliner and reconnoitred Su-24 and Su-35 fighters twice. The airspace of three Baltic states is currently secured by Hungarians (JAS-39), Spaniards (F-16) and the British (Typhoon). Part of planes is stationed in Lithuanian Šiauliai and part in Estonian Ämari.
Support Us
If content prepared by Warsaw Institute team is useful for you, please support our actions. Donations from private persons are necessary for the continuation of our mission.
The activities and provocative actions of Russian pilots in this region of Europe are not only a threat for Lithuania, Latvia and Estonia. Other aircraft of the Baltic countries as well as NATO allies from outside the region, are also dealing with Russians. For example, on June 22, Su-24 bomber dangerously flew near the Spanish Juan Carlos I ship which was taking part in NATO training in the Baltic. In turn, on May 27, Finnish F/A-18 Hornets intercepted Russian An-12 and An-72 over the Gulf of Finland. But the over 7-hour patrolling flight of two Tu-160 Blackjack strategic bombers was the most alarming. As the Russian Ministry of Defence boasted on July 15, machines which can carry nuclear weapons flew back across the whole Baltic causing alarm launching of fighters belonging to the air forces of Denmark, Finland and Sweden.
All texts published by the Warsaw Institute Foundation may be disseminated on the condition that their origin is credited. Images may not be used without permission.