Nord Stream 2: US Warns Germany of Potential Restrictions
The United States may impose further sanctions on Western companies that finance the Nord Stream 2 gas pipeline and those that are in charge of carrying out pipe-laying operations on the seabed. Both media reports and an open letter sent by the U.S. Ambassador to Germany caused some nervous reactions amid Germany's decision-makers. German Foreign Ministry is currently doing its best to lobby directly in Washington while Brussels seems to stay away, refraining from commenting on the U.S.-German political dispute. It appears that all defenders of the Nord Stream 2 pipeline were given a cause for concern less than a year ahead of its scheduled completion.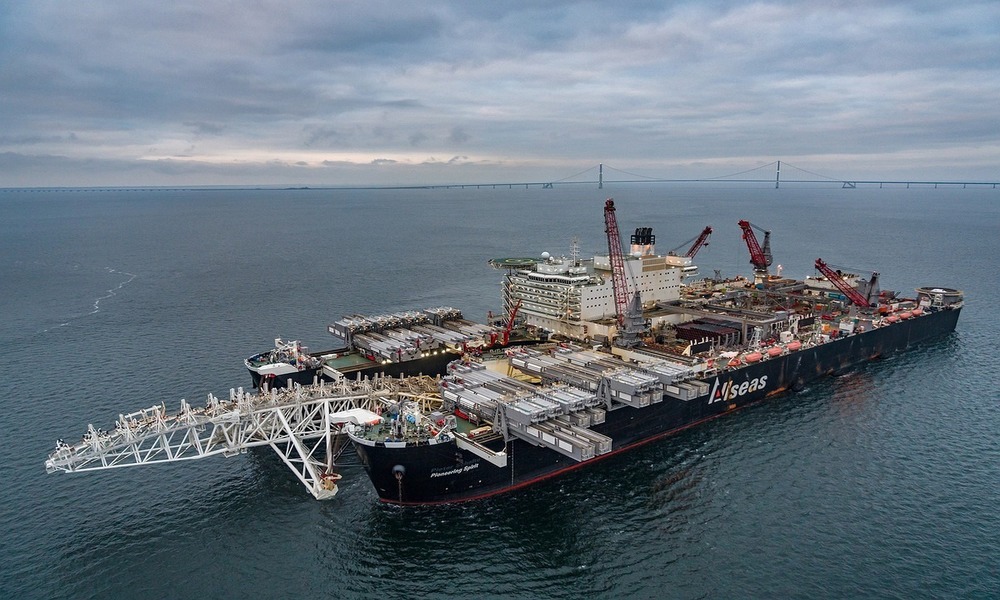 SOURCE: NORD-STREAM2.COM
On January 13, a spokesperson for the U.S. Embassy in Berlin confirmed media reports saying that Ambassador Richard Grenell sent a letter to several Western companies working on the pipeline. He warned German firms involved in the Nord Stream 2 gas pipeline that they might possibly face sanctions if they do not pull out of the project. The embassy spokesperson said that the letter was "not meant to be a threat but a clear message of U.S. policy" recalling that any operating in the Russian energy export pipeline sector is in danger under CAATSA of U.S. sanctions, adopted back in 2017.
Germany's Foreign Ministry refused to provide its comment on the letter. This was referred to as an uncommon diplomatic practice while Berlin would address the issue in direct talks with officials in Washington, an anonymous German diplomat said. Neither company's representatives nor the European Commission presented their official standpoint. Grenell's letter is perceived as yet another provocation and an attempt to interfere in German and, more broadly, also EU energy policies. German Foreign Minister Heiko Maas said a few days earlier that any U.S. sanctions against Nord Stream 2 would be the wrong way to solve the dispute. At a meeting of the German Committee on Eastern European Economic Relations (an influential joint organization of the leading associations representing German business in Russia and other Eastern European countries), he stressed that Washington should not meddle in Europe's energy policy.
Members of the German government seem nervous about unofficial reports on a plan of the U.S. Department of State to introduce a new sanctions package on companies involved in the construction of the Nord Stream 2 pipeline. If the Americans decided to pull out of the venture Allseas Group (Switzerland) and Saipem (Italy) as two firms tasked with laying pipes on the Baltic Sea bed, it would be bogged down. The Russian side would not find any companies that would be eager to replace its hitherto partners.
All texts published by the Warsaw Institute Foundation may be disseminated on the condition that their origin is credited. Images may not be used without permission.