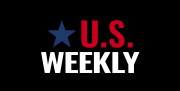 U.S. WEEKLY offers an in-depth analysis of various geopolitical processes that have direct effect on US' domestic and foreign policies. This particular analytical column is possible thanks to the cooperation with polish media abroad: Dziennik Związkowy – Polish Daily News, Polishexpress of United Kingdom and WIrlandii.pl of Ireland
Nord Stream 2 Divides Europe
Possibly by sending its gas through Ukraine, Russia could refrain from offering more generous support to pro-Kremlin rebel fighters while the Russian-German Nord Stream 2 gas pipeline could come as a threat to both energy and national security of many European states.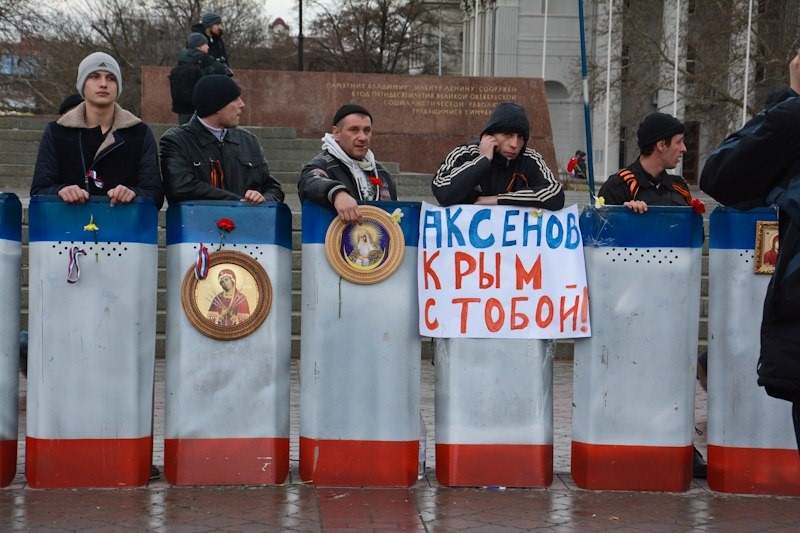 SOURCE: mevamevo.livejournal.com
The first White House visit by Ukraine's head of state in over four years
The consequences of Nord Stream 2 may in the first place be negative for Ukraine, which Washington is already well aware of. After the meeting of the leaders of Ukraine and the United States, the White House promised further political support for Kyiv and a $60 million increase in military aid, bringing the total U.S. aid for this year alone to more than $400 million.
Ukraine yet said it expected more generous financial support to rebuild its fleet, buy Javelin anti-tank missile, and develop its air defense and missile systems, with exorbitant estimates of their total worth some $22 billion. Zelensky made it abundantly clear what he hoped to get out of his first official visit to the White House in four years (August 31), which was more U.S. equipment to aid in his country's fight against pro-Russian separatists.
It is worth noting that at the meeting of the U.S. and Ukrainian leaders, which did not fully satisfy Kyiv with its outcomes, the Biden administration gave its blessing to Nord Stream 2 which is a threat to energy and national security across the region. In September 2021, a joint statement was released by the Warsaw Institute, backed by more than twenty European and U.S. NGOs, calling to halt the Nord Stream 2 gas pipeline[1].
The U.S. as the largest provider of military aid to Ukraine
The United States is the biggest single supplier of military aid to the Kyiv government. Alexander Vershbow, a former U.S. ambassador to Moscow and now an analyst at the Atlantic Council think tank in Washington, claims this aid should be bigger as the Ukraine-Russia conflict continues in its eighth year, with well more than 13,000 dead. The Biden administration said the small size of the package was due to concerns about igniting the Russian-Ukrainian conflict more than that. Vershbov disagreed with that, saying U.S. surface-to-air missiles would ensure Russia refrains from using aircraft to support the separatists in eastern Ukraine[2].
The U.S.-based Heritage Foundation wrote in a report that it is in America's interest that Ukraine remains independent and sovereign, and that it maintains the ability to choose its own destiny without outside interference. President Biden should reaffirm the United States' advocacy for Ukraine's future NATO membership, supply more weapons to Ukraine, and maintain sanctions pressure on the $12 billion Nord Stream 2 pipeline project. According to the Heritage Foundation, President Biden should corroborate Washington's support for Ukraine's future NATO membership, supply more weapons to Ukraine with fewer restrictions, maintain sanctions pressure on the Nord Stream 2 pipeline project, and buttress Ukraine during this especially risky time[3].
Will Russia seize other Ukrainian regions?
As all eyes are now on Afghanistan, tensions simmer in eastern Ukraine as the country lost some of its territories as a result of the 2014 conflict. Shortly before the U.S. and Ukrainian presidents met, Ukraine said that shelling from rebel-held areas in the east had wounded at least six troops and disrupted railway service. Russia said two civilians had been wounded in shelling from the Ukrainian[4] side.
Money is a big issue for Kyiv. Ukraine now makes some $1.5–2 billion for energy transit through its territory. National security is another key issue there. Gas flows through Ukraine prevent Russia from launching an all-out military intervention in the neighboring state, according to the CEO of Naftogaz, Ukraine's state-run energy company[5]. Nord Stream 2 comes as a threat to both the energy and national security of many European countries.
As Russia is bracing for the rapid completion of its Nord Stream 2, not only does Russia refuse to extend the existing transit deal with Ukraine, but it also fails to meet its commitments by 2024. Warsaw Institute experts said U.S. and German pledges to do their utmost to continue Russian flows via Ukraine are rather meaningless[6].
Even though completing Nord Stream 2 is a foregone conclusion for many abroad, it is vital for politicians to oppose the project after it is made operational. Those that are right in this case are countries like Poland that are merit solidarity with their NATO and EU allies. Defending national and energy security is among top priorities for societies aspiring to freedom and sovereignty alongside efforts to shield civil liberties. What should guide them there is tenacity, efficiency, and hope to attain positive goals.
[1]"The gas pipeline is a dangerous and shortsighted decision which preferences the economic interests of a few minority stakeholders over long-term transatlantic security and stability. This unnecessary pipeline sows' discord in Europe, consolidates Russia's stranglehold on Europe's energy supply, and undermines collective efforts to counter Russian aggression."
Author: Tomasz Kijewski
Scholarship holder at the Center for Transatlantic Studies in Maastricht, the Netherlands, and the George C. Marshall European Center for Security Studies (Garmisch-Partenkirchen/Washington DC). For many years he served as a diplomat actively promoting Polish interests in North America. He completed a course at the International Energy Agency (IEA) in Paris and was an International Visiting Advisor on Energy in Calgary. He is currently preparing his doctoral dissertation on national security.
https://warsawinstitute.org/joint-statement-representatives-civil-society-organizations-call-stop-nord-stream-2-pipeline/
[2] https://www.rferl.org/a/ukraine-zelenskiy-biden-disappointed/31440582.html
[3] https://www.heritage.org/europe/commentary/joe-biden-must-stand-tall-ukraine-against-russia
[4] https://www.msn.com/en-xl/europe/europe-top-stories/shelling-in-eastern-ukraine-wounds-troops-and-civilians/ar-AAOfBHo
[5] https://www.reuters.com/world/biden-pledge-security-aid-first-meeting-with-ukraines-zelenskiy-2021-09-01/
[6] https://warsawinstitute.org/pl/platforma-krymska-sukces-ukrainy-kleska-rosji/
Support Us
If content prepared by Warsaw Institute team is useful for you, please support our actions. Donations from private persons are necessary for the continuation of our mission.
All texts published by the Warsaw Institute Foundation may be disseminated on the condition that their origin is credited. Images may not be used without permission.