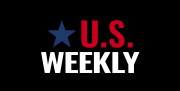 U.S. WEEKLY offers an in-depth analysis of various geopolitical processes that have direct effect on US' domestic and foreign policies. This particular analytical column is possible thanks to the cooperation with polish media abroad: Dziennik Związkowy – Polish Daily News, Polishexpress of United Kingdom and WIrlandii.pl of Ireland
NATO's Role in the Hybrid War on the EU Border
At the turn of November and December 2021, NATO Foreign Ministers met in Riga, Latvia, to discuss the increasingly tense geopolitical situation in Eastern Europe. The main talks focused on the Russian forces deployed not far from Ukraine's borders and signs that indicate preparations for a military offensive.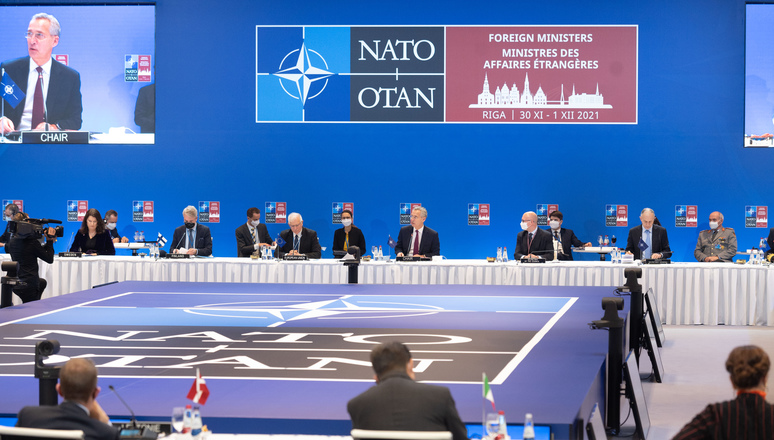 SOURCE: FLICKR
On the sidelines of this summit, the Minister of Foreign Affairs of Poland Zbigniew Rau held bilateral talks with his counterparts from Great Britain, Spain, Sweden, and Iceland. They concerned, among others, the tense situation on the border between Poland and Belarus as well as actions that should be taken against threats to the security [1]. The situation in the region is further aggravated by the fact that on November 29, 2021, Minsk announced its readiness to conduct large-scale joint exercises with Russia near the Ukrainian border.
Over the past years, NATO has done much to prepare for and deter a conventional attack from Russia. NATO's strengthened defense planning process has improved allied capabilities, while preparedness initiatives have shortened the Alliance's response time. Countries on the eastern flank, including Poland, have expanded their defensive capabilities through training and building a structure of the Territorial Defense Forces. It is more than likely that in the event of an open conflict and a Russian attack on Poland, Estonia, or Lithuania, a strong and decisive response by the united forces of the allies would repel the enemy's assault. The Kremlin is probably aware of this [2], which is why it is not initiating an open military action. Similarly to the Russian military aggression against Ukraine in 2014, Russian efforts against the West concern the hybrid domain. In order to destabilize the situation in the region as well as create internal tensions and conflicts between NATO countries, these activities focus on disinformation operations, cyberattacks, and political manipulation.
The Alliance still struggles to respond quickly to the events that do not quite fit into NATO's strategic concepts [3]. According to the strategy, deterrence is based on the right mix of nuclear and conventional capabilities – it remains an essential element of our overall strategy. Hybrid threats, disinformation, or cyberattacks cannot be responded to in accordance with the "right mix." The necessity of building deterrence capability in this field was confirmed by the Head of the Cyber Security Department of the Security Service of Ukraine (SBU) Illia Vitiuk during the "Freedom of Speech" program on November 29 when he said that "to date, about 7,000 officers of special services work against Ukraine from the territory of the Russian Federation." According to him, "since the beginning of this year, the SBU Cyber Security Department has blocked 15 extensive networks of anti-Ukrainian Internet agitators and has shut down about 20 sockpuppet farms with a capacity of more than 150,000 accounts." That is 150,000 of non-existent people who comment, share publications, as well as write and evaluate events, spreading disinformation and shaping public mood [4]. Polish intelligence services faced similar problems. From the beginning of the crisis on the eastern border of the EU and Belarus they have been counteracting organized disinformation activities that were controlled and supervised by Belarus. According to the Polish government, this is the greatest attempt to destabilize Europe in 30 years [5].
Undoubtedly, the Alliance should adopt a "comprehensive approach" to counter hybrid threats. It should use existing powers and other tools to develop a multilateral, yet coherent approach to non-military aspects of hybrid conflicts. More and more often experts suggest that NATO should build closer partnership with the private sector, which has been common in the United States for a long time. Moreover, member states could cooperate with it in order to increase their offensive capabilities. Mainly defensive and deterrent ones, but also counterattacks, targeting the creators of hybrid threats. In 2018, NATO Secretary General Jens Stoltenberg said: "NATO leaders agreed that a cyber-attack could trigger Article 5 of our founding treaty. Where an attack on one Ally is treated as an attack on all Allies." Steps have also been taken to build up military capabilities in cyberspace. In early November, 2021, the Polish government presented a homeland defense draft bill that intends to form the Cyber Defense Forces at the statutory level. Thus, the Alliance has not only the capability, but also the capacity for operations in this area. Integrating the cyber armies of allied countries seems to be a natural and essential step. In the case of hybrid actions, such as the ones that we are able to observe on the Alliance's eastern flank now, NATO countries must act responsibly and coherently.
[1]
https://www.gov.pl/web/dyplomacja/spotkanie-ministrow-spraw-zagranicznych-nato-w-rydze
[2]
https://carnegieeurope.eu/strategiceurope/85900
[3] https://www.bbn.gov.pl/ftp/dok/01/koncepcja_strategiczna_nato_tlumaczenie.pdf [4] https://www.ukrinform.net/rubric-defense/3359949-sbu-about-7000-russian-security-officers-destabilizing-situation-in-ukraine.html [5] https://www.gov.pl/web/granica/centrum-prasowe-na-polsko-bialoruskiej-granicy-unii-europejskiej [6] https://www.defenseone.com/ideas/2021/06/when-does-cyber-attack-demand-retaliation-nato-broadens-its-view/175028/
Support Us
If content prepared by Warsaw Institute team is useful for you, please support our actions. Donations from private persons are necessary for the continuation of our mission.
All texts published by the Warsaw Institute Foundation may be disseminated on the condition that their origin is credited. Images may not be used without permission.