Russia Monitor is a review of the most important events related to Russian internal and external security, as well as its foreign policies.
NATO–Russia: Political, Not Security, Crisis
Russia cut almost all remaining ties with the North Atlantic Alliance for the expulsion of Russian diplomats, who were allegedly working as intelligence officers. Moscow is now fueling its rhetoric targeting the Western military alliance. NATO Secretary General Jens Stoltenberg has described relations with Russia as hitting a new low since the end of the Cold War. Russia's policy confirms that Moscow sees the alliance as the biggest obstacle to its belligerent deeds. Hitting the military bloc fits into the Kremlin's long-lasting strategy consisting of crippling or breaking up the transatlantic bloc.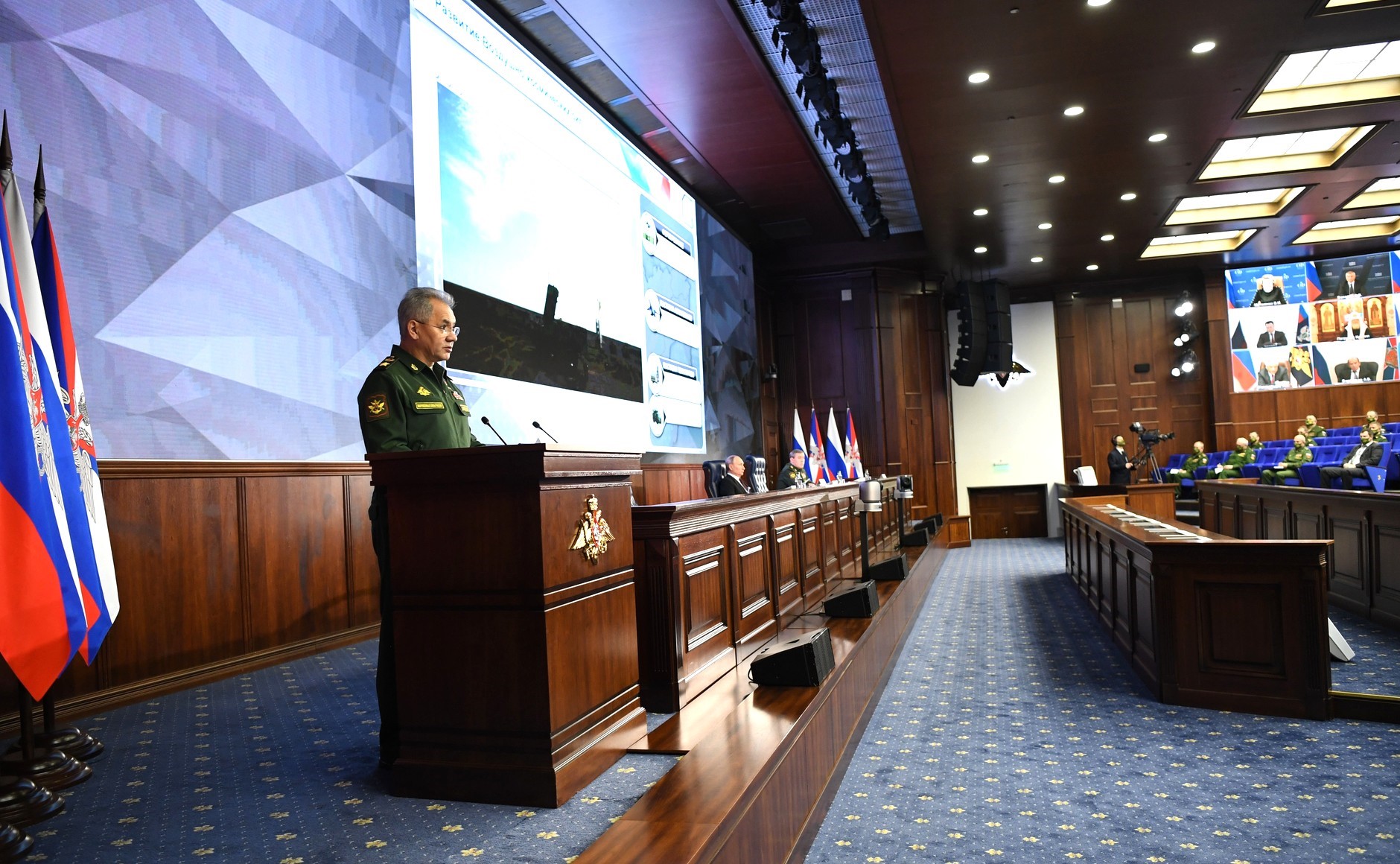 SOURCE: KREMLIN.RU
NATO is gradually gathering forces near our borders amid calls for military deterrence of Russia, the Russian defense minister said, adding the Western military bloc is unwilling to be in dialogue with Moscow. "But it is NATO that is not ready for an equal dialogue on this issue," he said on October 23. His words came shortly after NATO defense ministers agreed on the master plan to defend the Alliance, approved by Secretary General Jens Stoltenberg. The scheme is confidential, but one of its top parts must be a response to the Russian threat. It is about repealing a possible Russian attack in the Baltic and the Black Sea regions using nuclear weapons, cyberattacks, and aggression in outer space. The bloc says it is just the way of deterrence, but Moscow sees this as another reason to wage a new Cold War against NATO. The Kremlin said after the meeting of NATO defense ministers showed Moscow had been right to cut ties with NATO. Russia responded by suspending its mission at NATO and ordering the closure of the alliance's office in Moscow. "The situation which existed de facto has now been legalized formally," Kremlin spokesman Dmitry Peskov told reporters. Despite cutting many ties with the bloc, there are still some working channels for communications between the two sides. Russia will have military contact with the Chairman of the U.S. Joint Chiefs of Staff.
Support Us
If content prepared by Warsaw Institute team is useful for you, please support our actions. Donations from private persons are necessary for the continuation of our mission.
All texts published by the Warsaw Institute Foundation may be disseminated on the condition that their origin is credited. Images may not be used without permission.